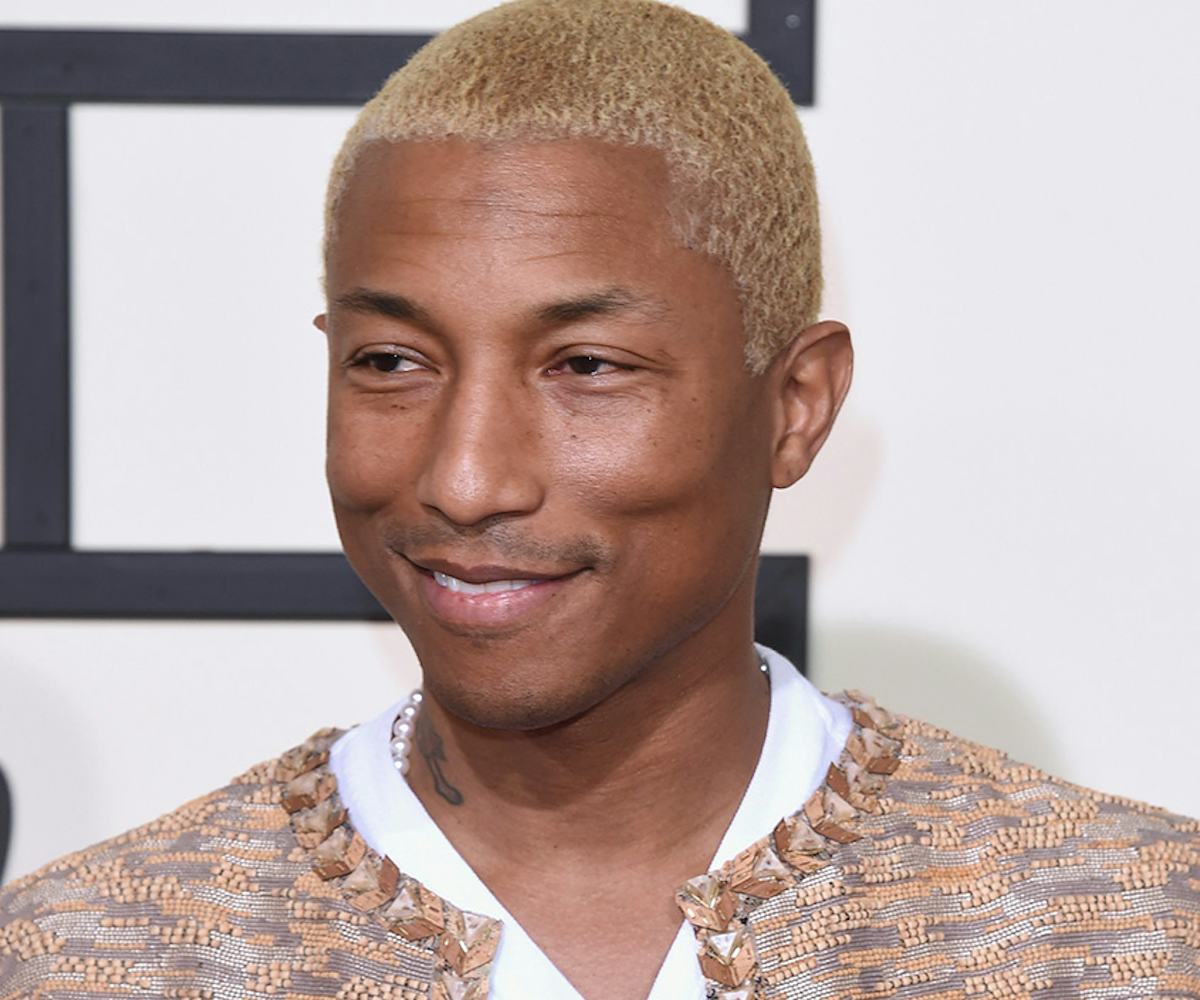 Image via Jason Merritt / Getty Images
Pharrell Watched The Production of Chanel's Latest Collection
Could he be working on a new project himself?
Pharrell is no stranger to fashion, always showing up to red carpets wearing game-changing outfits in a sea of boring suits, and collaborating with brands like Adidas and Louis Vuitton. But his latest venture may be his most impressive yet. In a rather vague video released by Chanel, the brand has revealed that Pharrell observed the production of the Métiers d'Art 2015/2016 collection (debuted in Rome in December) that will be made available in boutiques next month. Exactly why Pharrell was on-hand to view collection, however, remains unclear.
The musician has previously worked with Chanel in the past (remember when he appeared alongside Cara Delevingne in that short film Reincarnation?) and he is reportedly good friends with Karl Lagerfeld, but this is the first time that he will (maybe) be stepping into a more design-centric role. The video shows him surrounded by exceptional designers working on embroidery, weaving, hats, and flowers with the utmost care and beauty. If anything, the musician is clearly learning from the masters.
Although Chanel may not have elaborated on the reason for Pharrell's visit, (it may just be that he is getting himself more acquainted to the detailed, impressive process of creating a fashion line), maybe Karl Lagerfeld is giving his friend a crash course on designing couture. Only time will tell, but should Pharrell cook up his own collection anytime soon, we're sure it would contain plenty of dope hats.