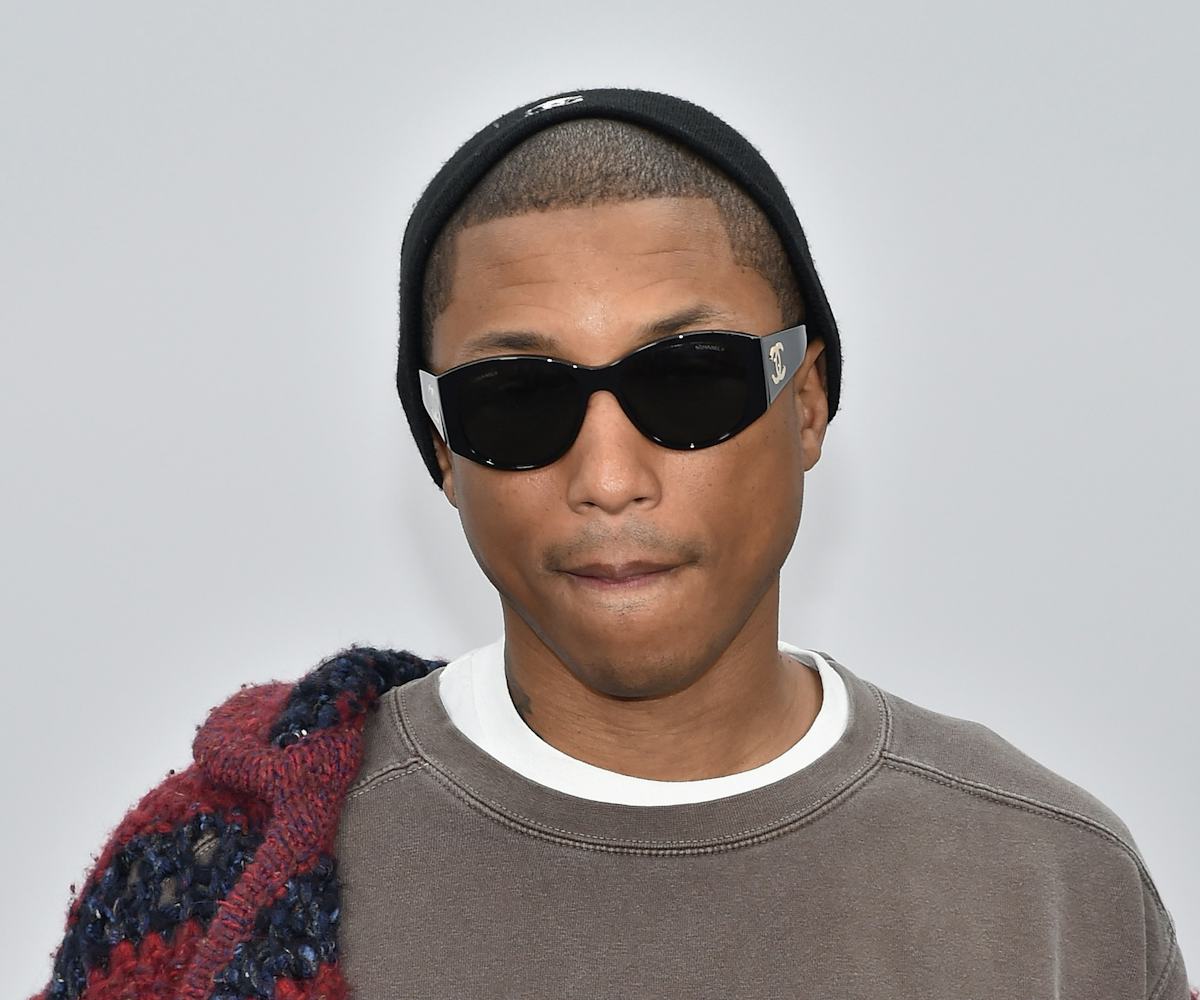 Photo by Pascal Le Segretain/ Getty Images.
Pharrell Williams Becomes The First Guy To Star In A Chanel Handbag Ad
Because men can carry purses, too
Outside of Kanye West and maybe, more recently, A$AP Rocky, few rappers have infiltrated the fashion industry as slyly as Pharrell Williams. On top of his own Billionaire Boys Club label, he's teamed up with brands like Moynat, Adidas, and G-Star. Williams has also had close relations with fashion powerhouse Chanel: wearing the brand's clothes, yes, but also appearing in a short film and walking in a recent show. Now, he's being granted the honor of becoming the first guy to star in a handbag ad for the French house.
WWD reports that Williams will star alongside Kristen Stewart, Cara Delevingne, and Caroline de Maigret in the Gabrielle bag campaign. Williams talked about his gradual interest in Chanel, telling the outlet:
I was like a nerdy little black kid on a skateboard. So looking at high-end fashion was something that I really didn't understand in the very beginning. And then I realized, slowly but surely, man, this is amazing. And although there's mostly the perception that it's for women, I just started to see, OK, as a man I can wear some of this. So I would wear sunglasses here, or a jacket there.
Although the star says he's still somewhat "shy" about wearing the bag, he does use it to carry items like his phone, "you know, essential personal things," he says. In addition to Williams toting the bad, male models also carried versions of the Gabrielle during Chanel's Fall 2017 show earlier this week.
Look out for the campaign and short films set to debut next month.