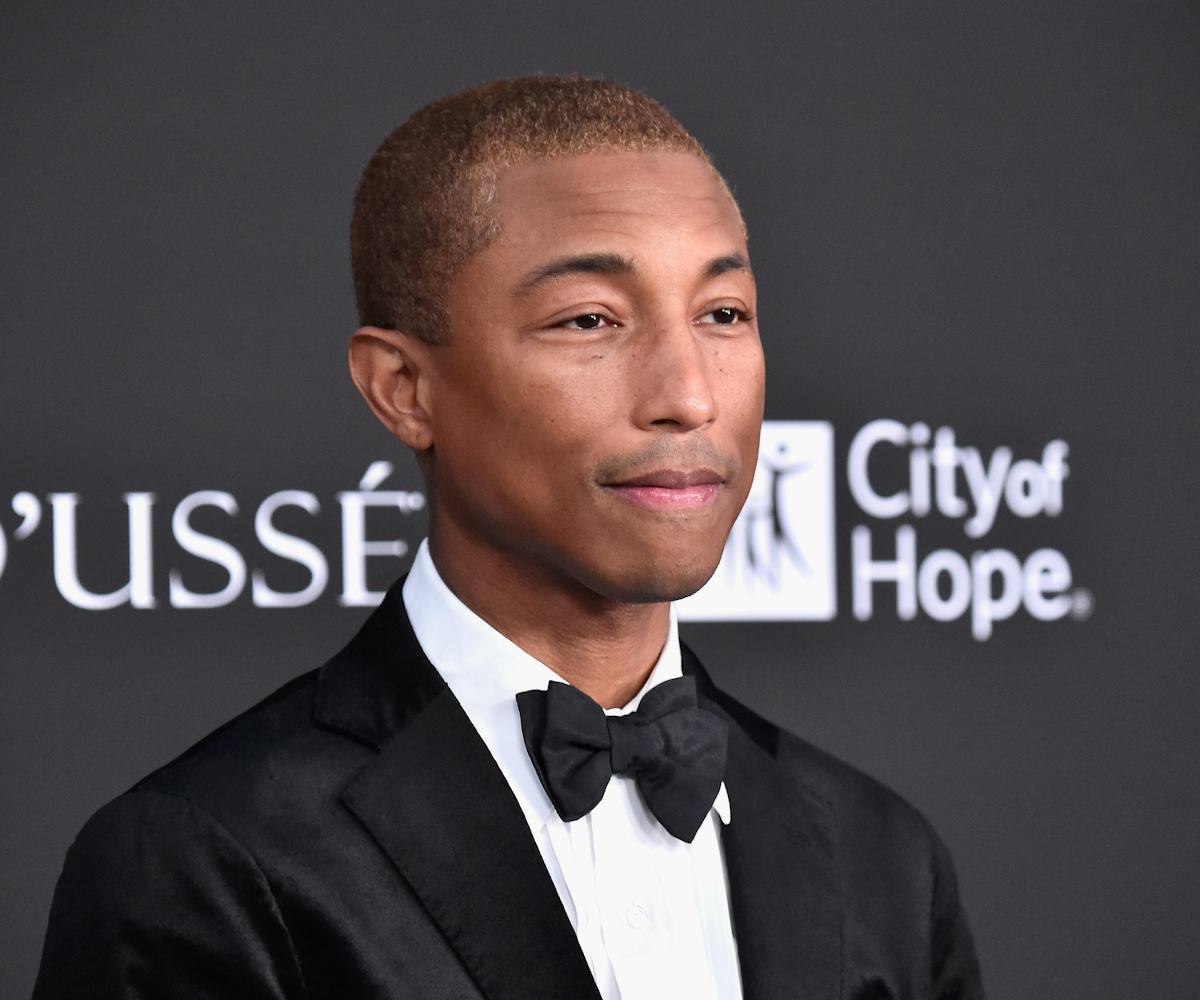 Photo by Frazer Harrison/Getty Images
Pharrell Williams Sent Trump A Cease And Desist Letter
Pharrell Williams has issued a cease and desist letter to Donald Trump for playing his song "Happy" at a rally on Saturday, just hours after the massacre at a Pittsburgh synagogue.
The letter, which was obtained by the Hollywood Reporter, was written by Williams' lawyer, Howard King, and states that Williams has not previously allowed Trump to "publicly perform or otherwise disseminate his music" and does not plan on granting him permission in the future. He claims that Trump playing "Happy" without permission is copyright and trademark infringement. 
King also brought up the inappropriate timing. "On the day of the mass murder of 11 human beings at the hands of a deranged 'nationalist,' you played his song 'Happy' to a crowd at a political event in Indiana," King said in the letter. "There was nothing 'happy' about the tragedy inflicted upon our country on Saturday and no permission was granted for your use of this song for this purpose."
Trump has since defended his choice to play the song at a rally so soon after the tragedy: He told Fox News host Laura Ingraham that "rallies are supposed to be fun," and that "you can't let these people disrupt more than they already have. They are disgraceful."
Trump has previously been called out by Steven Tyler, Prince's estate, Queen, and R.E.M. for using their music at his events.