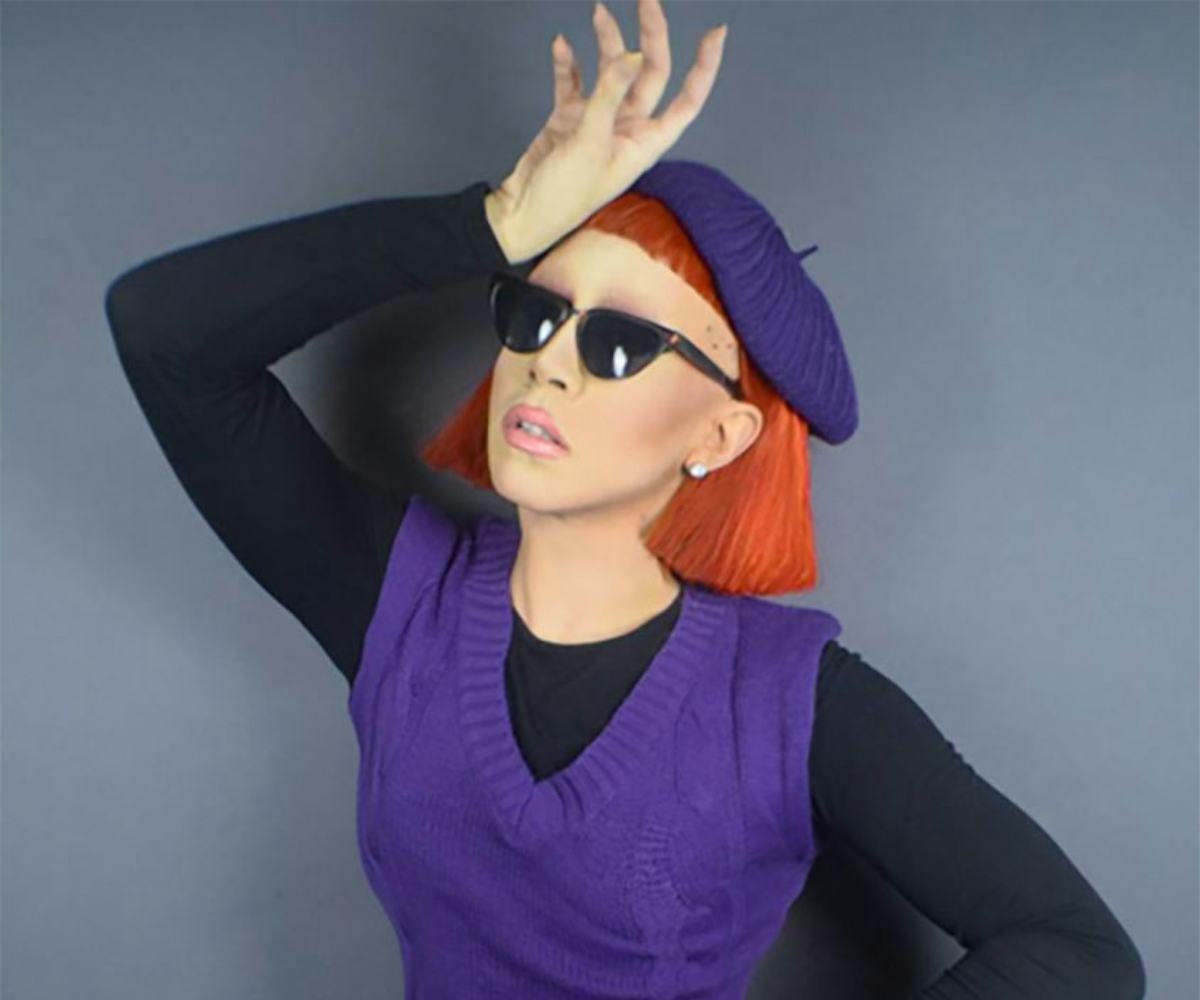 Photo courtesy of @phiphiohara/Instagram
Phi Phi O'Hara Recreates Our Favorite '90s Characters In Drag
365 days of nostalgia guaranteed
While many drag queens tend to recreate some of the more glamorous female figures in history, Phi Phi O'Hara hits us with a different sense of nostalgia—our favorite '90s cartoon characters.
As part of her #365DaysofDrag project, which is being chronicled on her Instagram account, the artist is using all sorts of materials to recreate a look a day. We're talking more than just wigs and makeup—she uses anything from prosthetics to card stock and plastic wrap to transform herself into different characters in an extraordinary way. 
While she's covering a range of looks throughout this project, one period of time was devoted just to our favorite '90s gems. From Daria and Jane to Helga Pataki and Cynthia, Phi Phi recreates them all to a tee—even the ones we may have long forgotten about (like Eureeka's Castle). 
The rest of her page is filled with all sorts of dazzling looks, from Twiggy to an '80s dance queen and a glam Marilyn Manson. The artist also has a positive message to share with her followers in regards to the project, writing in one post, "Never let others define who you are. You are the creator of your own definition. Every day you wake up is another day to re-define yourself."
Scroll down to see a few of her biggest hits, and take note of the looks when dreaming up your costume for Halloween this year.