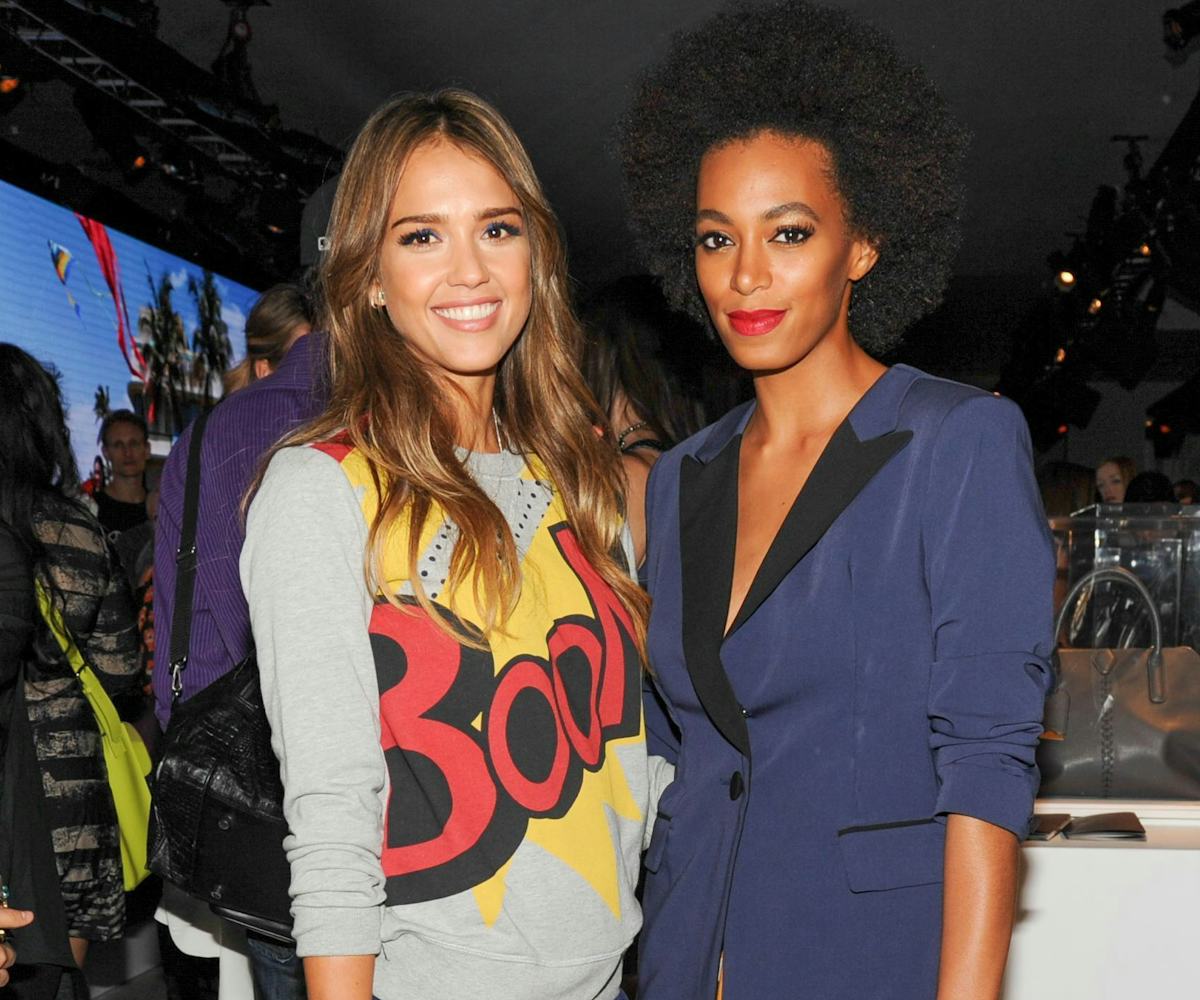 Neil Rasmus/BFANYC.com
best dressed: 3.1 phillip lim for target
shopping with solange and jessica.
Last night Phillip Lim celebrated his new Target collaboration with--what else?--a giant shopping party. Everyone knows that we love a good Target collab, but something that you might not expect is that celebs do, too.
Jessica Alba was there, sporting his "Boom!" sweater. Solange was there too, decked out in his leopard dress and midnight blue blazer. Hannah, Cory, and Maria Sharapova...well, you get picture. The bottom line here is that shopping equals fun, and shopping with our favorite front row ladies is even better.
The 3.1 Phillip Lim for Target collection hits stores September 15, and, after seeing it in person, trust us when we say you're going to want it all. Oh, and heads up: last night the bags, leopard sweaters, and minidresses were massive hits and were snatched up pretty much immediately. Plan your shopping strategy accordingly. 
Hannah Bronfman
Hayley Gates
Jessica Alba
Julie Henderson
Maria Sharapova
Natalia Kills
Solange
Sushi Liu