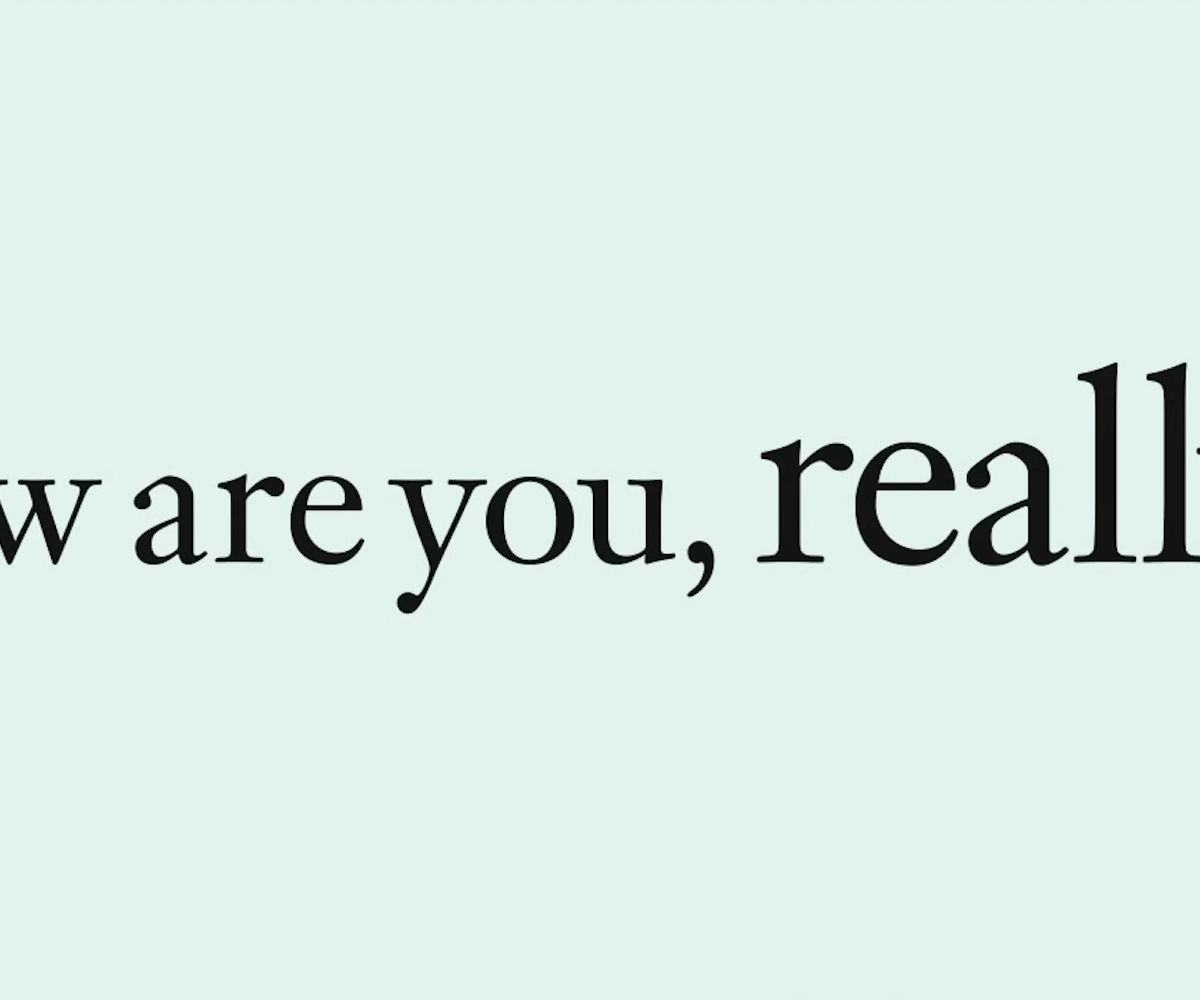 Image via Youtube
Philosophy Just Launched A Powerful Campaign
For Mental Health Awareness Month
May is Mental Health Awareness Month. This has sparked a number of brands and celebrities to speak out in an attempt to break down the many stigmas surrounding the matter and normalize the conversation about women's health. Everybody's favorite skin-care brand, Philosophy, has just joined the conversation by launching possibly the most powerful campaign yet.
As part of its Hope & Grace Initiative, the brand put out a new video PSA that urges everyone to talk more openly about how they're really feeling.
How often do we ask someone "How are you?" without really waiting for—or caring about—their response? And how many times do we find ourselves answering that very question with "I'm well," when in reality we really aren't? This exact situation is what the campaign is working to prevent, showing the difference between a diverse group of strangers either choosing to open up or put on a front. This is an important topic that Philosophy brings up—and one that needs to be addressed. Mental health is something that needs to be part of a more open and honest conversation; it's not something to be avoided.
Oh, and the brand's efforts don't stop at the powerful PSA. All the proceeds from its limited-edition Amazing Grace Firming Body Lotion are being donated to organizations supporting women's mental health education. On top of that, any Philosophy product you purchase this month guarantees a 1 percent donation to the cause, so you can feel good no matter what products you buy.
So, the next time you run into a friend or a complete stranger and find yourself spewing out a robotic "How are you?" take a minute to ask them "How are you, really?"—and actually be there with open ears and an open heart to listen to whatever response they may have.
Check it out, below.