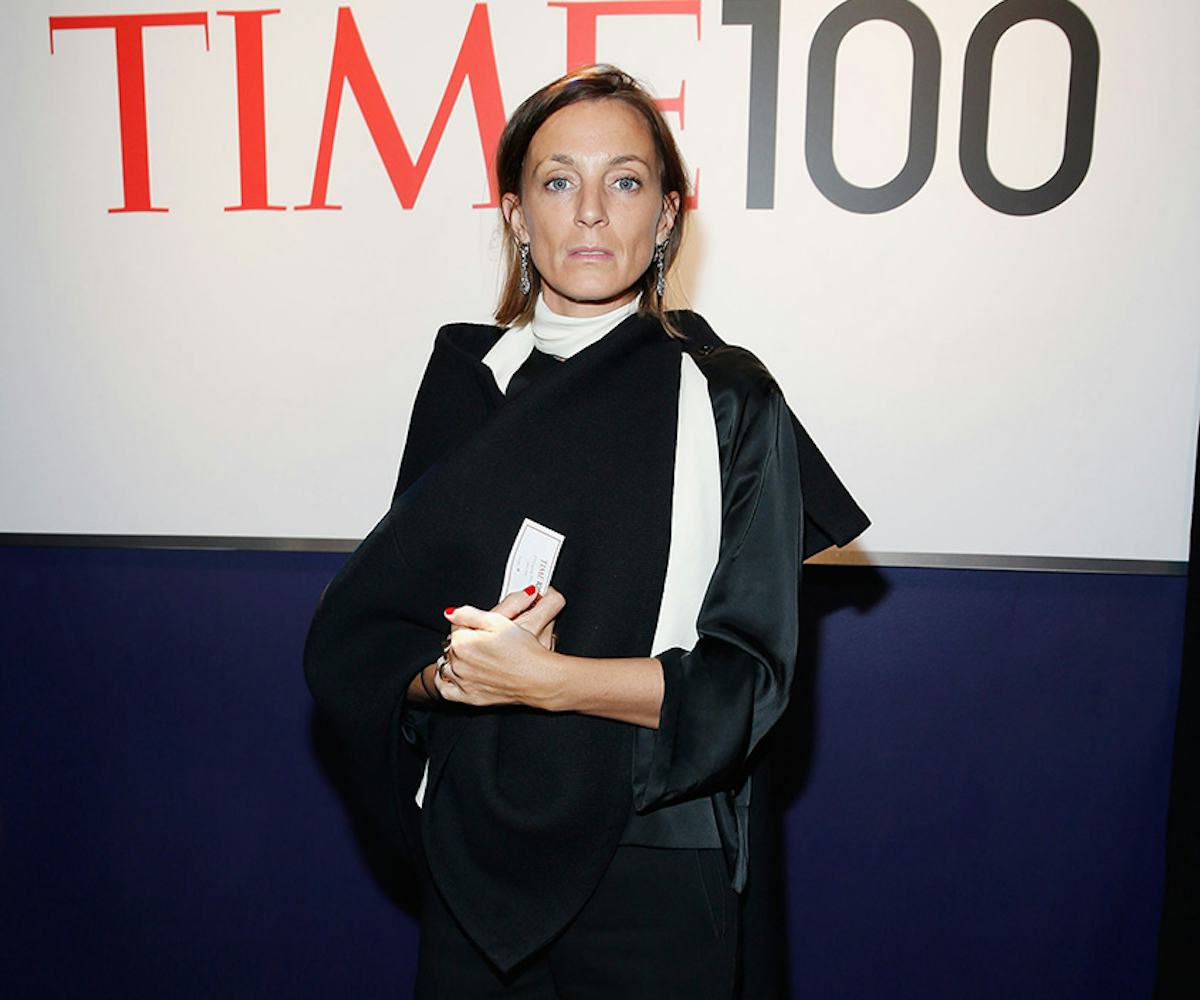 Photo courtesy of Jemal Countess/Getty Images.
Phoebe Philo Is Allegedly Leaving Celine
after eight years, the designer may be moving on
UPDATE: Phoebe Philo is confirmed to be staying at Celine. According to WWD, an internal memo signed by both Philo and CEO Marco Gobetti confirms that she and the brand are "more motivated and committed than ever to their partnership and will continue to create beautiful products," and also commented on the "poor journalism" and "dubious sources" that fueled these rumors.
After quite a successful eight year run, Phoebe Philo is allegedly leaving Celine after the fall/winter 2016 collection is marketed.
The brand has yet to officially say anything, but according to The Fashion Law, their sources have confirmed Philo's departure. This wouldn't be the first major fashion house to lose their designer in recent times, as Raf Simons left Dior, Alber Elbaz left Lanvin, and Alexander Wang left Balenciaga this past year.
The designer was apparently in talks with the luxury firm Richemont, which owns Chloe, Azzedine Alaia, and Cartier, over the summer, which caused rumors to spread that Philo's next move would be Alaia. However, the brand denied these rumors earlier today.
Over the course of eight years, Philo completely revamped Celine with her luxuriously minimal style, making it one of the most covetable and talked about (and most copied) labels in the game. Philo's designs are effortlessly cool—Joan Didion was once the face of the brand, after all—making them a favorite of fashion editors, bloggers, and critics all around the world.
The British designer started at Chloe (alongside Stella McCartney) back in 1997 and left the brand in 2006 before taking the reigns at Celine in 2008. Since Philo famously puts her family before work—she took a break from the industry for two years to spend time with them before joining Celine—we wonder if her next move will be immediate, and when she does make moves, will she be moving on to a new fixer-upper? 
Most of all, what does this mean for Celine? We imagine it will take someone legendary to fill her shoes, as Celine was a slowly fading, overlooked brand before Philo stepped in.