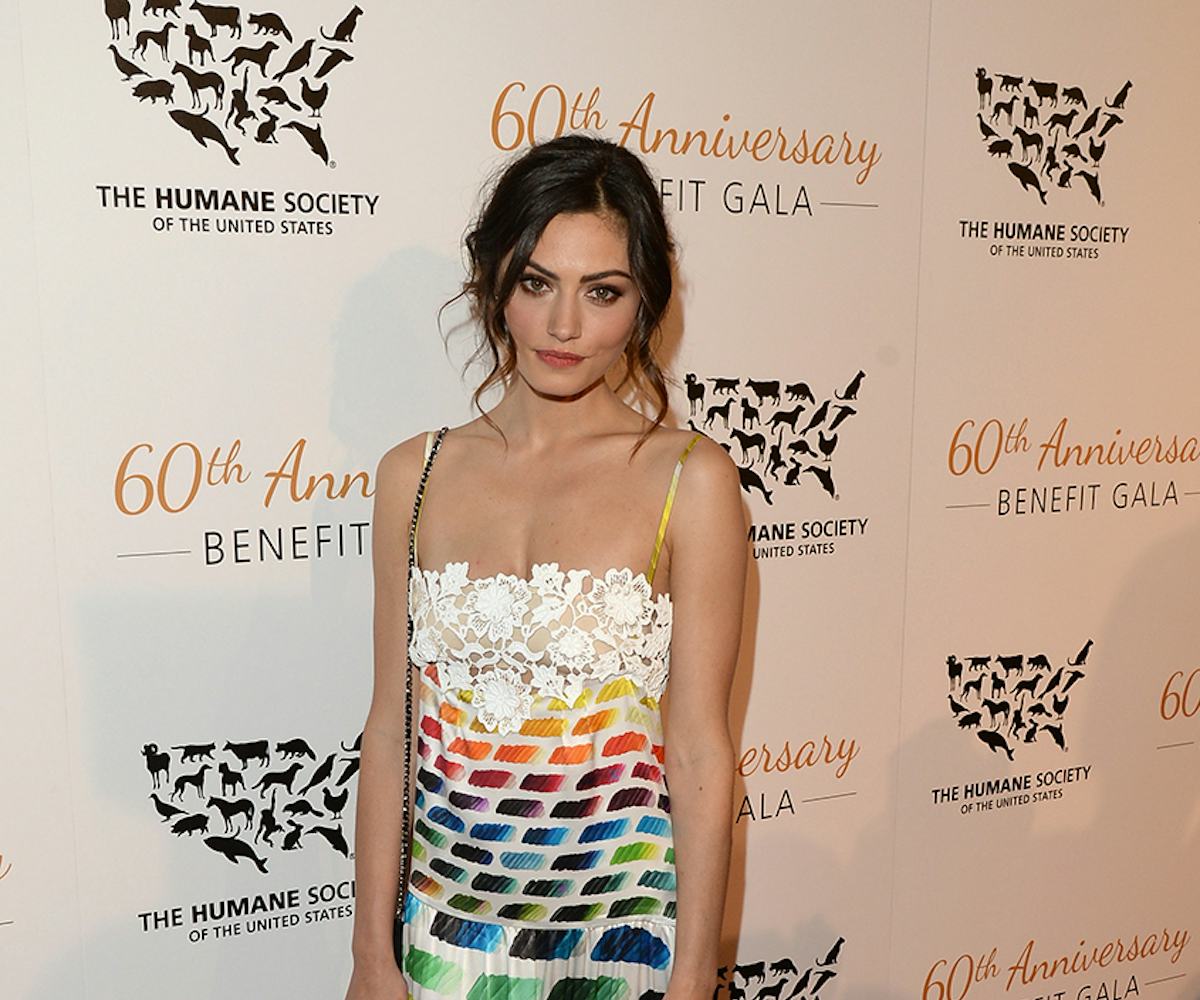 photo by getty images
best dressed: phoebe tonkin
april showers bring rainbow dresses.
We're in the final stretch of why-am-I-still-in-a-parka weather, but Phoebe Tonkin reminded us of everything we have to look forward to. The Originals actress brought a breath of fresh, multicolored air to Beverly Hills for the Humane Society of the United States' 60th Anniversary Gala this Saturday.
Spaghetti straps? Check. Rainbow? Check. White floral appliques? Check. Her Chanel dress was finished with a classic chain-strap bag, barely there stilettos, wavy tendrils and "I woke up like this" makeup. 
Want to recreate this Aussie's ROYGBIV look? Here's how!
MUST: Asos Rainbow Swing Dress -- $30.10
TRUST: Shoe Cult by Nasty Gal Strappy Black Heels -- $130