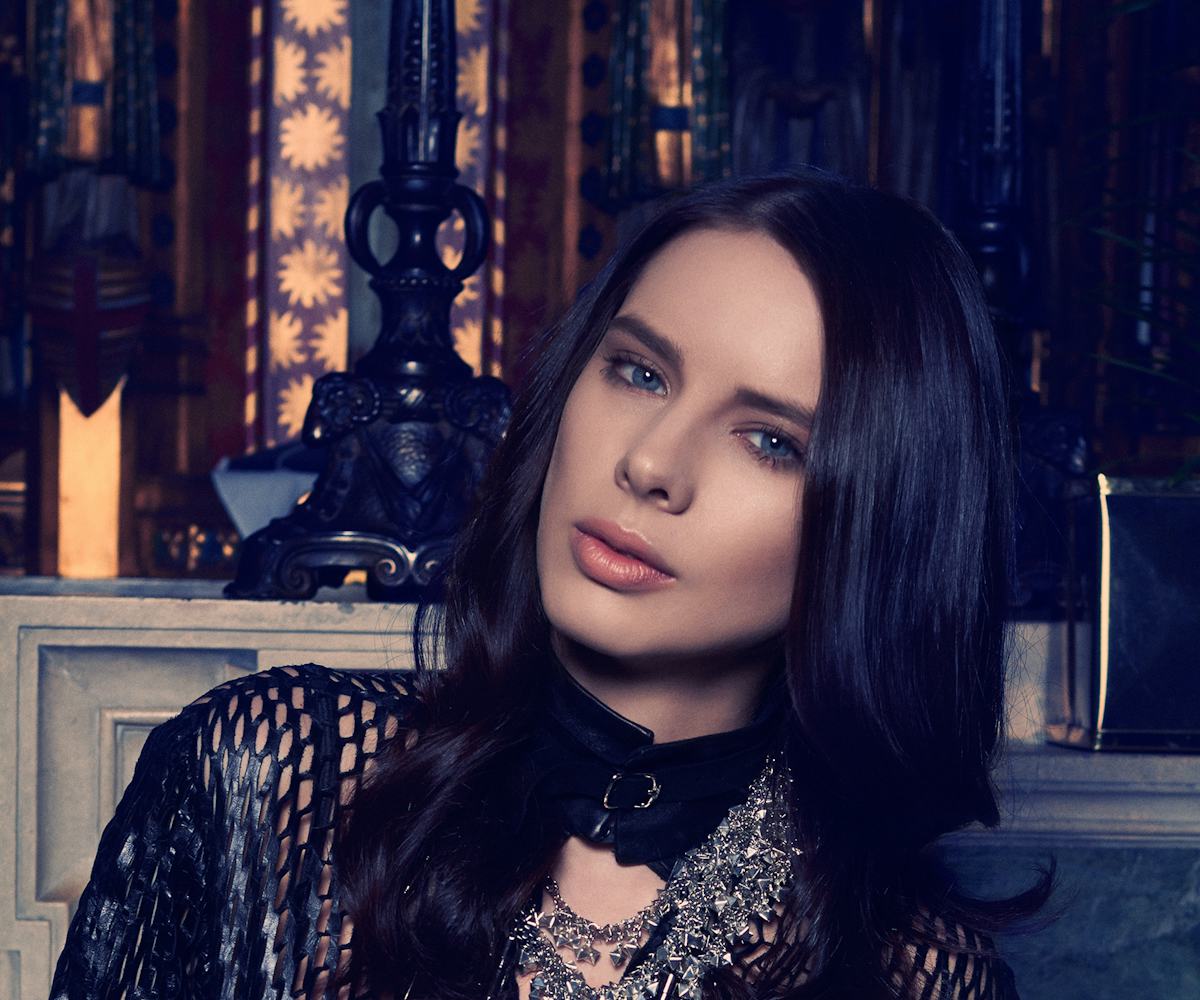 photo by henry mounser
first look: pink clouds x assad mounser
gothic jewelry + vintage clothes = our happy place.
What's better than two things we love coming together? Nothing! That's why Half Baked is our favorite Ben & Jerry's flavor, and why we're super psyched about the new collaboration between vintage boutique Pink Clouds for Grey Days and jewelry line Assad Mounser. 
We've been fans of Pink Clouds since it's launch in 2010 as an e-commerce site because it was one of the few reliable vintage boutiques online that had amazing quality pieces and was easy to use. Fact: few things are better than buying amazing Versace vintage from your bed in your pajamas. Earlier this month Pink Clouds opened their first brick and mortar store in SoHo, New York (dangerously close to our office, we might add), and is celebrating their new boutique with an amazing jewelry collab and lookbook with Assad Mounser, the jewelry line by Amanda Assad known for its dramatic and bold pieces. 
The result of the collaboration is an awesome lookbook styled by PinkClouds owner Jennifer Collins and photographed by Henry Mounser, the featuring vintage clothing available to buy online with new pieces by Assad Mounser. The studded and gothic jewelry pieces are worn with Chloe, Yohji Yamamoto, and Oscar de la Renta vintage items (are you drooling yet?) and was photographed in a church in Brooklyn to evoke a spiritual, romantic yet tough feel. "The story of dark drama really came together in a mysterious and romantic sort of way," Assad said of the experience.
Check out the full lookbook in our gallery and then click over to
to scoop up your favorite pieces. Hurry because those vintage pieces are one of a kind!