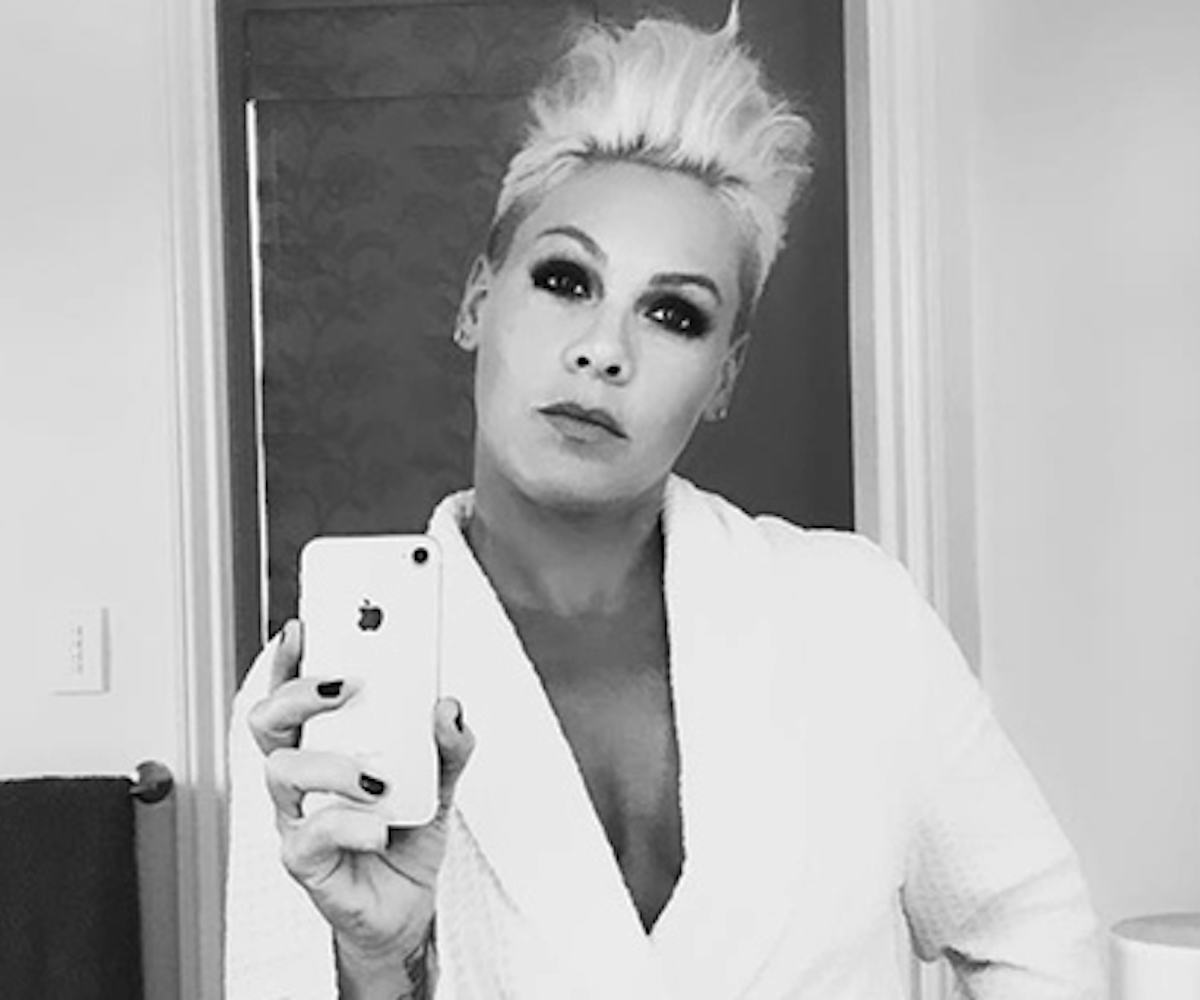 Pink Refuses To Work With Dr. Luke Because He's 'Not a Good Person'
"I don't really feel that bad for him."
Pink has vowed to never work with music producer Dr. Luke ever again. The pop star told the New York Times that while she doesn't know the details of the sexual harassment and abuse allegations made against Dr. Luke by Kesha, she still doesn't like him as a person. The two previously worked together on Pink's 2006 album I'm Not Dead.
"I know that regardless of whether or not Dr. Luke did that, this is his karma and he earned it because he's not a good person," Pink told the Times. "I have told him that to his face and I do not work with him. He doesn't do good business, he's not a kind person, he doesn't do the right thing when given ample opportunities to do so, and I don't really feel that bad for him." 
Kesha accused Dr. Luke of sexual, physical, and verbal abuse. Among the allegations, she claimed he forced her to snort illegal drugs and gave her "sober pills," which were really a form of date rape drug, Billboard reported. The producer has denied these accusations. When reached for comment by the Times, Dr. Luke declined to respond to Pink's remarks. 
Pink and Kesha are not the only pop stars who've seen Dr. Luke's dark side. Kelly Clarkson has also said the producer is "not a good guy," according to Vulture, and that she'd been blackmailed by her label to work with him before. The singer even lost millions of dollars when she refused to share a songwriting credit with Dr. Luke on 2009's "My Life Would Suck Without You."