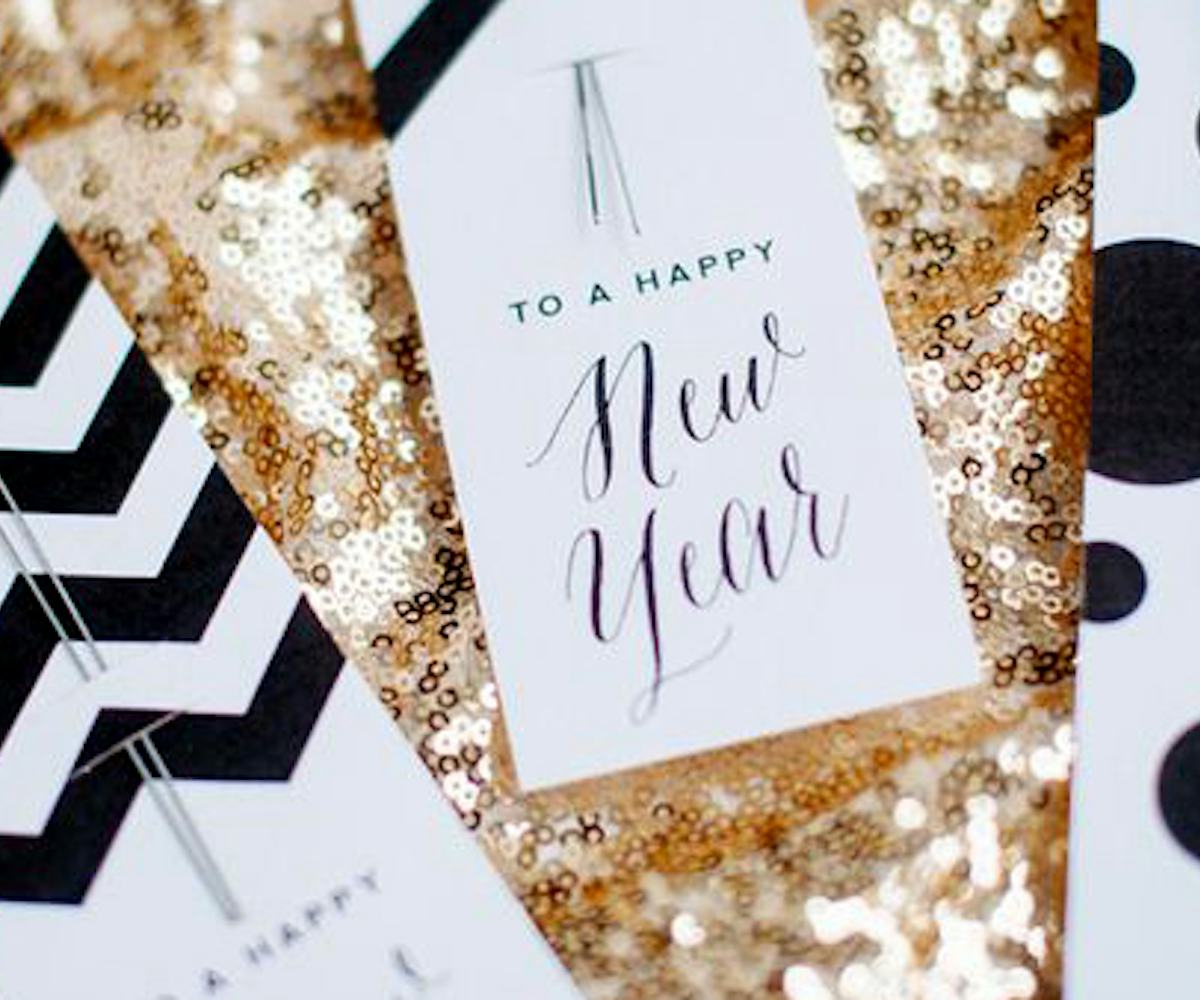 Photo via Pinterest / bestdayever.fi
Check Out Pinterest's Top Trending New Year's Eve Party Decor Ideas
Let's get this party started
Found yourself hosting this year's New Year's Eve extravaganza, but not sure where to begin? We feel you—planning for a party is a task that can prove to be daunting. Thankfully, Pinterest is here to give us all the guidance we need.
Rest assured, no party is complete without the proper planning of décor. We checked in with the mood board moguls to see what's currently trending in terms of at-home soiree inspiration. 
For starters, it's all about glitter, and all things gold. From twinkling lights to sequined party hats to balloons of all shapes and sizes (champagne bottle-shaped included), gold, black, and white are the color palette of choice for ringing in the new year. Of course, don't forget to set up a killer photo booth backdrop for memories that last beyond the stroke of midnight.
Click through the gallery below take a look at some Pinterest's currently trending party ideas, and get inspired!
New Year's Eve Champagne Bottle Tassel Balloon, $8, available at Etsy.
Fortune Cookie Treat Bag Printable Topper
How To Make A New Year's Eve Party Photo Booth
Host A Fabulous New Year's Eve Party
Printable New Year's Eve Party Invitation