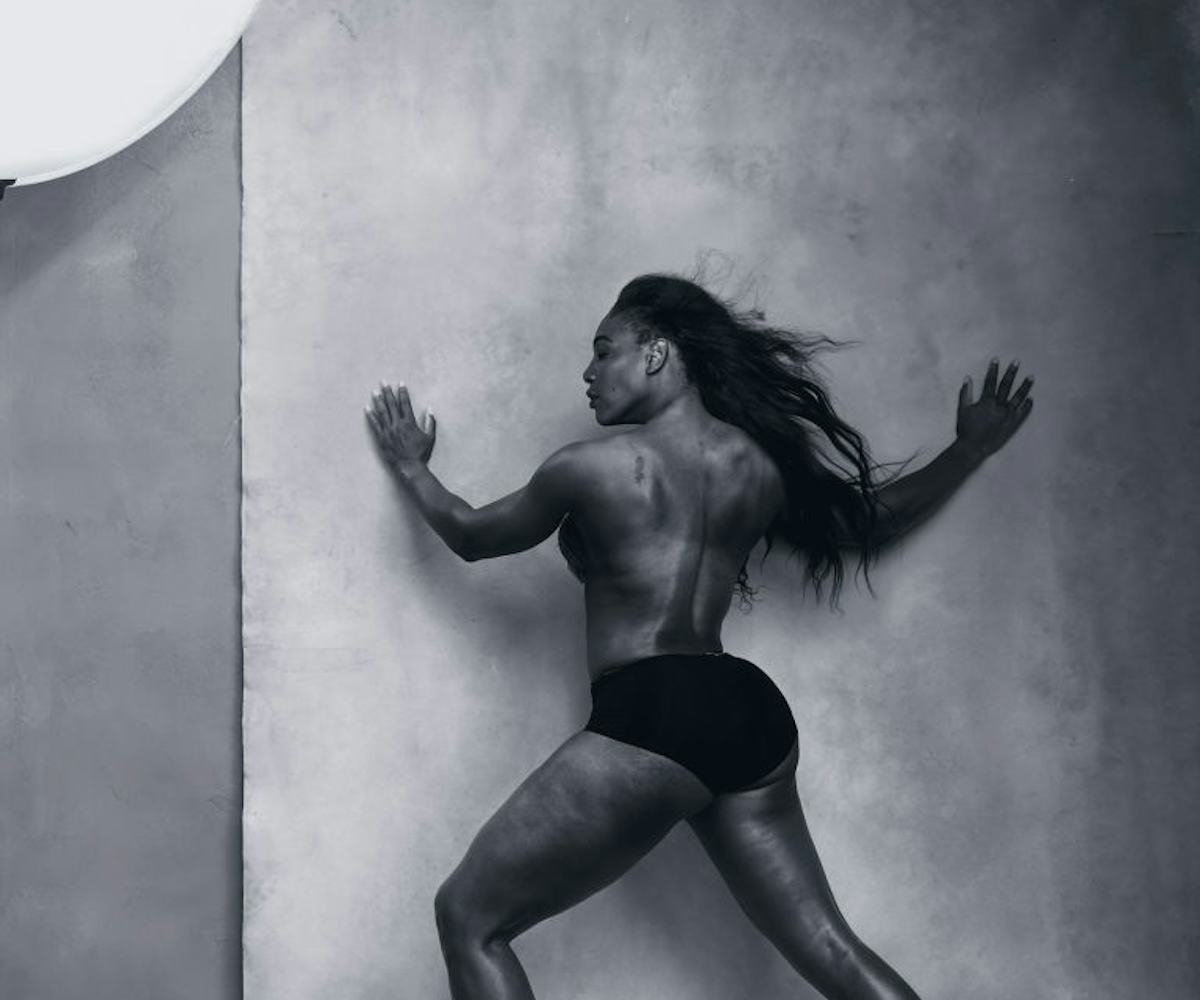 photo by Annie Leibovitz, courtesy of Pirelli
The Revamped Pirelli Calendar Is Here
with an awesome new feminist spin
For over half a century, Pirelli Calendar has always stood as a symbol of inaccessible luxury and NSFW art. But this time around, for its 43rd edition, Pirelli opted to take a radically different approach and feature activists, authors, filmmakers, art world figures, and athletes in lieu of its usual top-model lineup (last year's edition featured Gigi Hadid, Joan Smalls, and its first featured "plus-size" model Candice Huffine). Cast and photographed by Annie Leibovitz, the calendar—which will, for the first time, include a paragraph about each woman and their work—features Serena Williams, Amy Schumer, Yoko Ono, Patti Smith, Rookie's Tavi Gevinson, actress Yao Chen, director and screenwriter Ava DuVernay, artist Shirin Neshat, model Natalia Vodianova, Fran Lebowitz, businesswoman Mellody Hobson, film producer Kathleen Kennedy, and MoMA PS1 Agnes Gund and her granddaughter Sadie Rain Hope-Gund. 
"I started to think about the roles that women play, women who have achieved something," Leibovitz said in a statement. "I wanted to make a classic set of portraits. I thought that the women should look strong but natural and I decided to keep it a very simple exercise of shooting in the studio. This calendar is so completely different. It is a departure. The idea was not to have any pretense in these pictures and be very straightforward."
Although the calendar will remain an exclusive collector's item (only 20,000 are printed and distributed), you can take a sneak peek of the new, revamped calendar in the gallery.
December: Amy Schumer
November: Patti Smith
August: Tavi Gevinson
Foreword: Yao Chen
April: Serena Williams