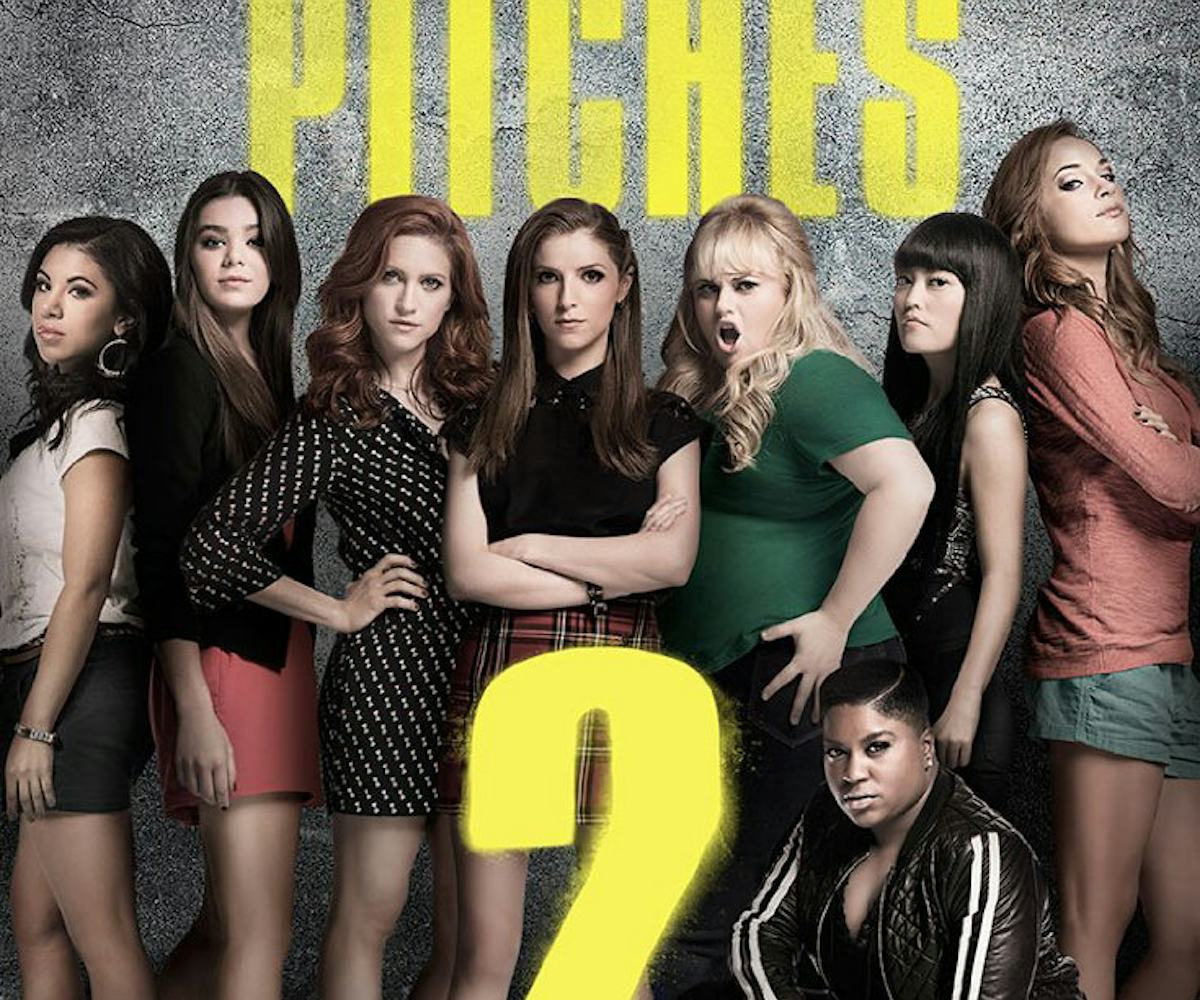 Photo via Universal Pictures
pitch perfect 2 is worth a watch
but it has one major problem
Three years ago, Universal Pictures jumped on the a cappella music train and helped bring the college singing tradition into the mainstream. Unlike its television predecessor Glee, Pitch Perfect brought with it unsermonized, empowering comedy that didn't rely on typical coming-of-age tropes. It obliterated the box office, generating nearly four times its production cost in the domestic market alone. With those figures in mind, Hollywood, as they are apt to do, ordered a sequel. And, in doing so, ordered what one would imagine to be an unoriginal, less funny version that would eventually turn us off the franchise entirely. However, Pitch Perfect 2 somehow manages to be, by viewer's standards, a rare sequential success.
Part of that success, ironically, can be attributed to the movie's near lack of plot. Sure, the film opens (as the last) with the Barden Bellas grand, on-stage embarrassment. Insert a vulgar focus--this time, Fat Amy's vagina. From there on, it's a redemption story. 
How ever will the Bellas become the country's supreme a cappella group?
Insert a large, seemingly unachievable plan, then let them execute it fully. Then, insert a few sub plots and end with a performance that will soon soar to the top of the iTunes chart. The basic plot points virtually mimic those of the first film, so there's not much thought needed on the audience's part.
But, being the sneaky, clever beings that they are, writers Kay Cannon and Mickey Rapkin tell the real story (read: the important story) in a somewhat subverted way. The Bellas, who are nearing graduation, are hyper-focused on themselves and achieving what they all think to be their own individual successes. For Chloe (Brittany Snow) and most of the other members, it's finding their new sound and winning worlds. For Fat Amy (Rebel Wilson), it's focusing on herself, which means removing anything that can potentially tie her down. For Beca (Anna Kendrick), it's stabilizing a future as a music producer. She secretly enrolls in an internship at a nearby record label and is encouraged by her boss (Keegan-Michael Key) to find her own sound--that means no more mashups. As she struggles to discover and explore new talents, she distances herself from the group, raising the question of whether individuality can only exist outside of a group. 
Also, the film doesn't solely rely on the predominantly female cast to drive feminist values. With Elizabeth Banks and Cannon at the helm, the movie works to not only highlight individualism, but also the importance of female friendship and mentorship (which is where Hailee Steinfeld's character comes into play). Also, the opposing a cappella group, Das Sound Machine, has both a male and female leads, providing a genderless enemy. 
The one problem with the movie, though, remains its reliance on stereotypes. After the third Fat Amy joke, it becomes clear that a good chunk of 
Pitch Perfect
's comedy is a cheap cop out. Surely there are more jokes to be made that aren't based on one's appearance or sexual orientation, especially given the cast's comedic diversity. However, Ester Dean, whose character Cynthia Rose seems to be put in a box, provides another perspective. "There's no stereotype I can't be as I am," she tells me. Citing her own personality and Rebel Wilson's prior comedic skits (that address her weight), she says, "It is being who you are. We're honest girls, and we're being honest about who we are in the film. We did the story right. Because, like, normally, we'd be the girls getting picked on. Like, the gay girl getting picked on. We are the empowered ones. And now the girls that see it can be also empowered."