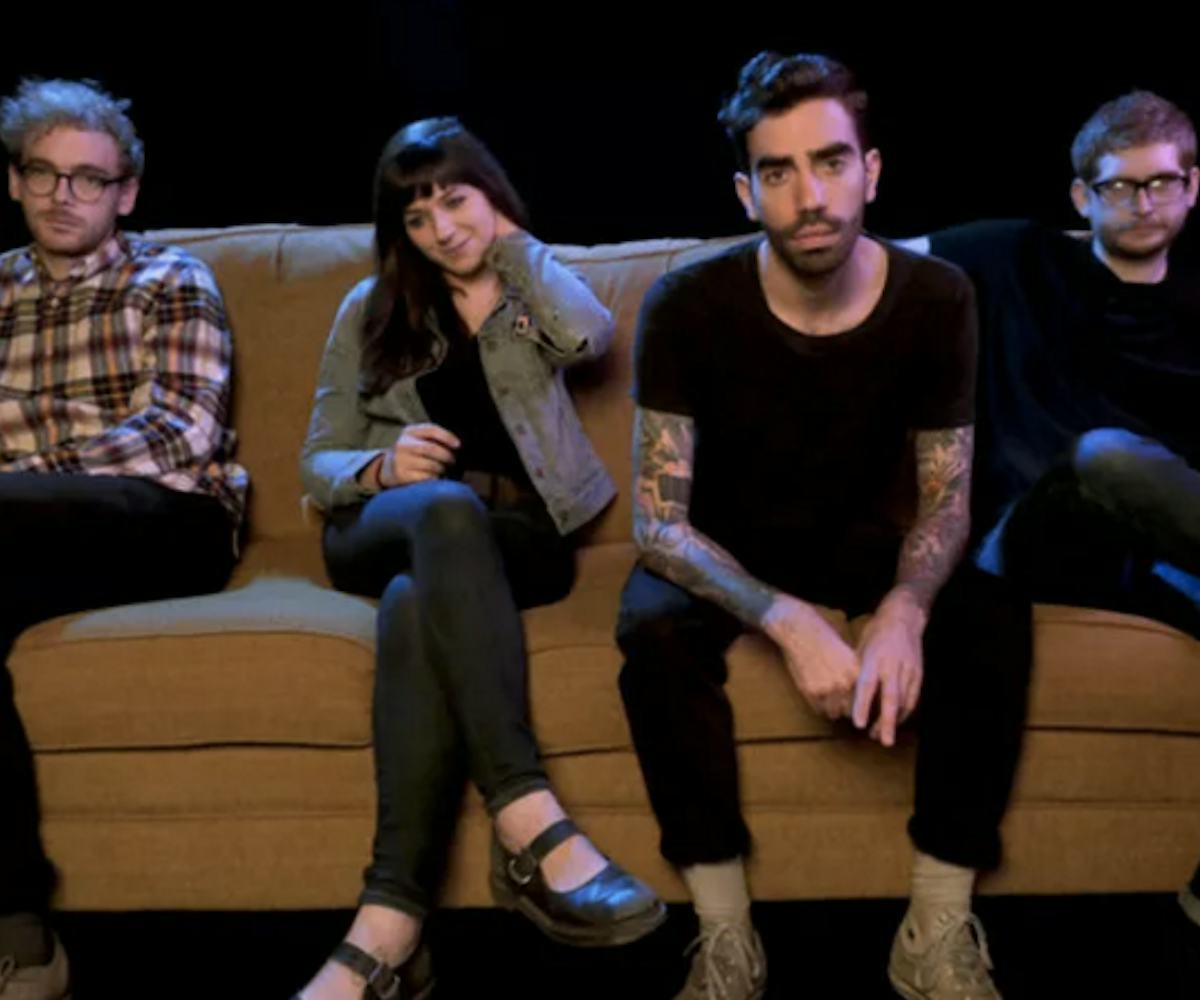 Photo courtesy of Pity Sex.
Pity Sex Is Back With A Banging New Single
Listen to "Pin a Star" right now
When listening to Pity Sex's rollicking new single "Pin A Star," you'll feel like you've stepped into a time machine and been transported to a bygone era, when bands like My Bloody Valentine reigned supreme. But despite the song's evocative '90s sound, "Pin A Star" is very much of the moment. It's that emulsion of old and new that makes the Ann Arbor quartet one of the most exciting young bands out there.
Comprised of Sean St. Charles, Brennan Greaves, Britty Drake, and Brandan Pierce, Pity Sex first burst onto the scene with their debut album Feast of Love back in 2013. Now they're back with their latest effort called White Hot Moon (out April 29), and if the muscular but melodic pop-punk that defines "Pin A Star" is any indication, then Pity Sex is on the verge of something truly major. 
When we asked Britty Drake—one half of Pity Sex's dual lead singers (the other is Brennan Greaves)—how the band's sound has changed from the last album to this latest effort, she described it as "a bit more mature."
"We didn't anticipate any success, and I am still blown away by the opportunities offered to us," Graves said about the band's buzzy status. "I don't want to set any salient goals for the band because I think most of our success is owed to the fact that we all have lives outside of the band."
As long as they keep making music this good, that's perfectly fine with us. Listen to "Pin A Star" below.