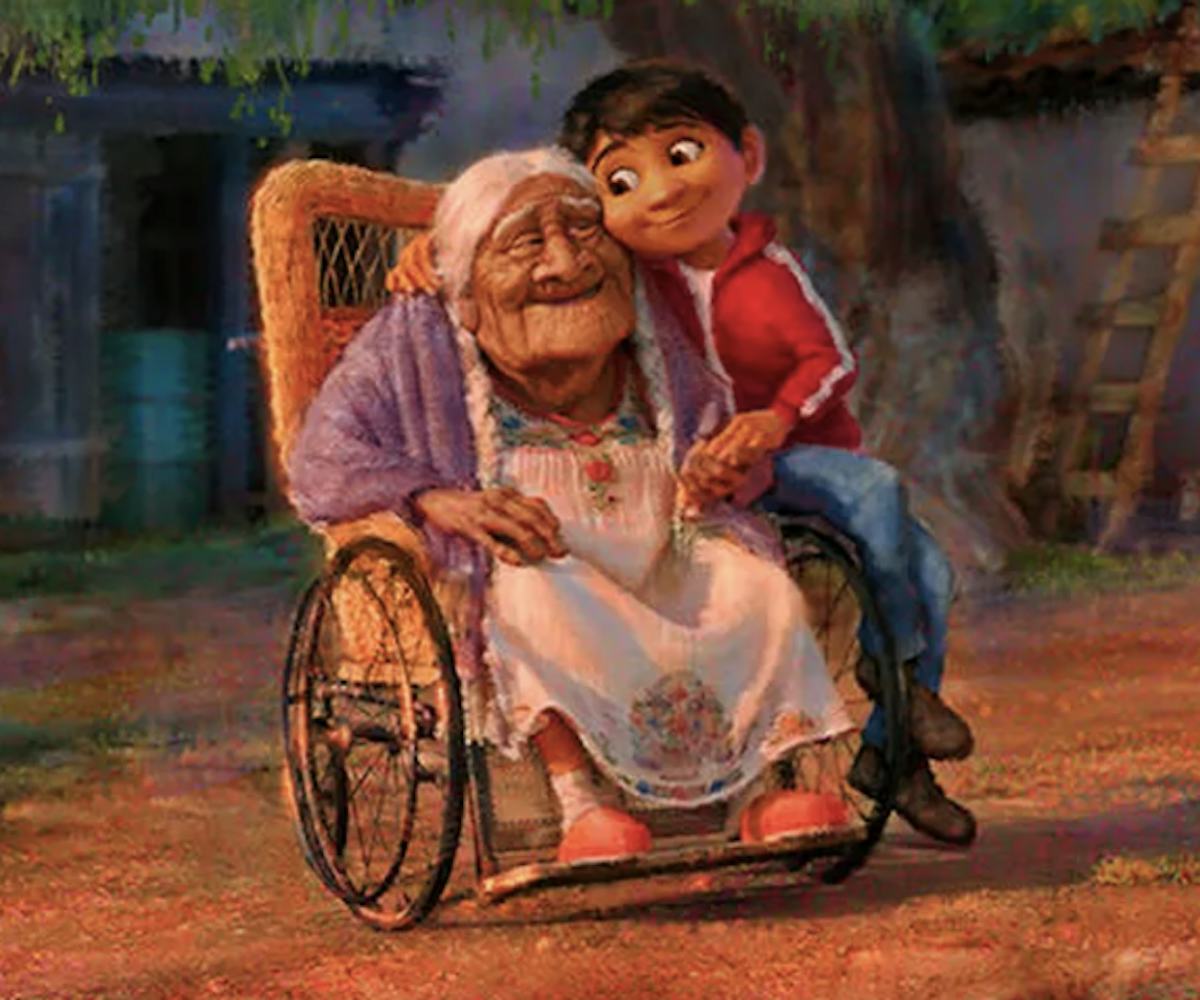 Photo courtesy of PIxar / Entertainment Weekly
Pixar's 'Coco' Will Be A Grand Adventure Told By An All-Latin Cast
In many ways, Pixar has been one of the last remaining studios which consistently produces standalone movies based on entirely original ideas, while the rest of Hollywood doubles down on safer bets like sequels and previously established franchises. But over the next few years, it looks like Pixar too will follow that path, with Toy Story 4, Cars 3, and The Incredibles 2 all coming down the pike. 
That isn't to say the animation house is abandoning its trademark ambition entirely. In fact, Pixar's next foray into completely uncharted waters might just be the studio's most culturally important effort yet. In a recent interview with Entertainment Weekly, director Lee Unkrich revealed details about Coco, Pixar's upcoming film which, until now, we knew about only in name. 
According to Unkrich, the film will chronicle the adventures of a 12-year-old boy named Miguel, whose love of music takes him on a journey to The Land of the Dead, where certain elements of his family's history will be crucial in helping him realize his dream of becoming a musician. 
And, while it sounds like Pixar's typical imaginative, aspirational fare, what will make Coco so impactful will be its use of an all-Latin voice cast to tell a uniquely Latin story. "It was important to us from day one that we had an all-Latino cast," Unkrich said of a cast that includes Benjamin Bratt, Gael García Bernal, Renée Victor, and newcomer Anthony Gonzales. "It focused us, and we ended up with a fantastic mix of people—some from Mexico and some from Los Angeles."
Though Unkrich said that Coco isn't a musical in the traditional sense, there will indeed be original music. Here's hoping he has Lin-Manuel Miranda on speed dial.
We'll find out when Coco hits theaters in November of next year.