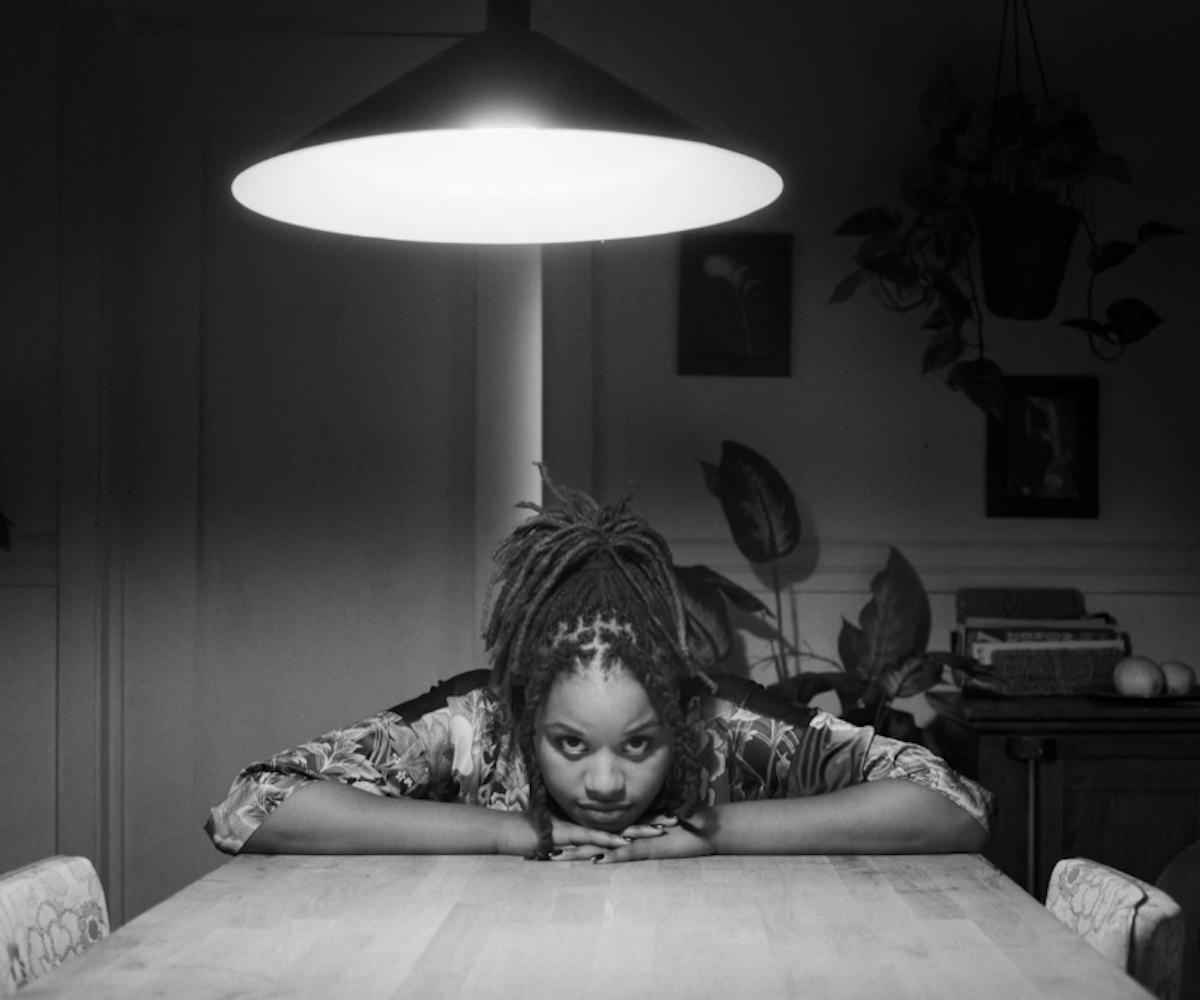 PJ Channels Her Inner Carrie Mae Weems In New Video About Self-Love
"This Is What It Looks Like"
If there's one thing you need to remember about PJ, it's that she shouldn't be underestimated. Raised in both North Carolina and Georgia, this ambiguous singer-songwriter is a total genre-bender known for creating music that is a whimsical blend of soul, R&B, hip-hop, and pop. Today, we're premiering the music video for her twangy tune "This Is What It Looks Like."
The Chris Black-directed visual immediately gave us major Carrie Mae Weems vibes and felt reminiscent of Weems' iconic Kitchen Table Series from 1990. Shot in black-and-white, the video shows PJ and other guests interacting at a kitchen table. PJ switches seats all throughout, taking on different personas while she sings all the lyrics.
PJ tells us that the song is about defining yourself on your own terms and accepting who you are. She further elaborates on the meaning:
We are taught to hide the things that make you who you are. You should treat every scar as a badge of honor because it is a reminder of what you survived. My imperfections tell you way more about me than pretending to be perfect ever could. 'This Is What It Looks Like' is about those imperfections. I'm saying, I look like this for a reason. I look like this because I walked through flames, struggled, fought, and even though nobody expected me to, I came out stronger. I'm very proud of the song. It is my testimony.
"This Is What It Looks Like" is the closing track on PJ's album Rare, released in 2016 on Atlantic Records. Watch the entire video, below.