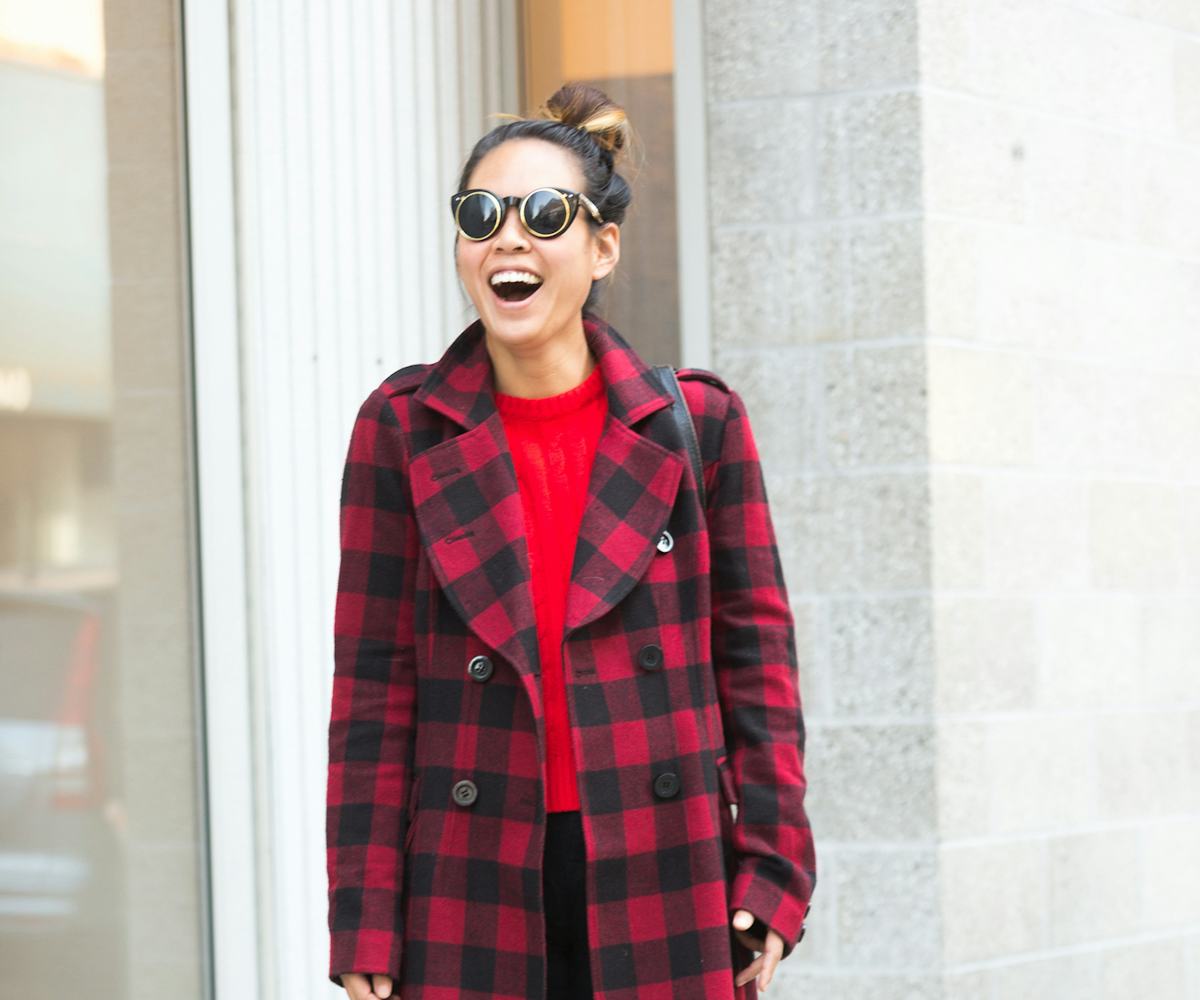 photo by melodie jeng / thenycstreets.com
street view: altyn
go a little mad for plaid.
WHO: Altyn Chiang, Fabricator and Tour Director
WHERE: In Chelsea, going to the Richard Serra exhibit at the Gagosian gallery
WHAT: Vintage sunglasses, jacket, and sweater, BDG Jeans, Kodiak boots
FAVORITE STORE: "Thrift shops in the Midwest are where it's at."
WHY: Because all black doesn't have to be boring! An asymmetric skirt and coordinating sheet blouse is a fall go-to in our books, as is the perfect shade of red lipstick. 
See more pics in the gallery and shop Altyn Chang's look below: