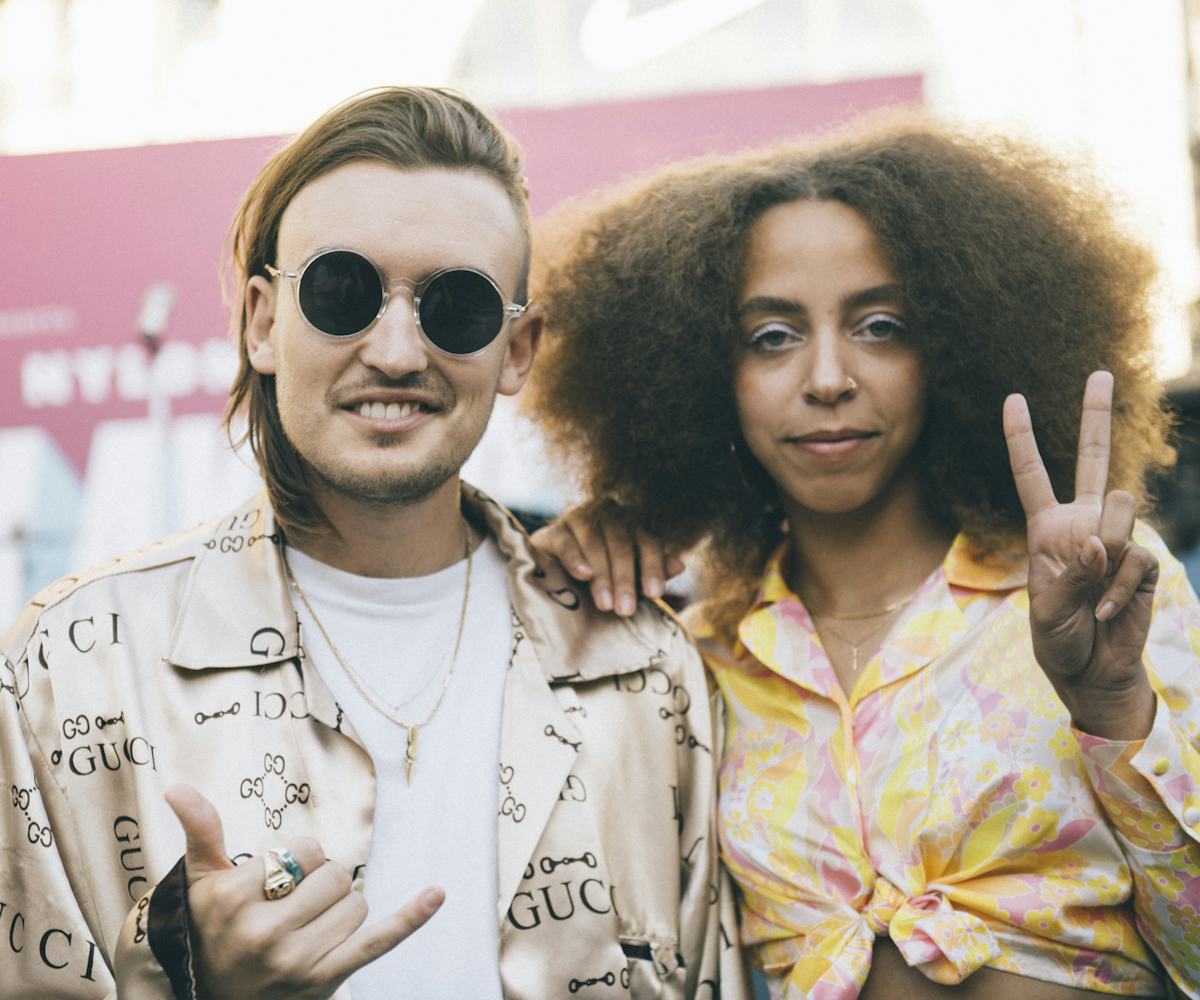 Photo by Lindsey Byrnes
Gnash And Hayleau Turned Out At #Playlisted Last Weekend
Our #Playlisted series at The Grove L.A. always features our favorite musicians, and this month our audience got double the music (meaning double the vibes). For September's installment last Friday, we had both Hayleau and Gnash on the mic, and they both came through with killer sets. To make the night even better, we also had a taco booth and cocktails pouring all night, courtesy of Lillet—basically, we ended the summer on a high note.
You may recognize Hayleau's face: Her real name is Hayley Law, and she plays Valerie Brown on the CW's Riverdale. She's one of the Pussycats, and while she may not be just like her character IRL, the two do share some impressive singing skills. She opened the show with a taste of the music she plays when she's not in character—and if you're a fan of the show, you won't be surprised to find out that she killed her set.
We had Gnash close out the show and bless us with some of his most feel-good songs (including his new single!). He can bring out the positivity in just about anything. His live set was an instant mood booster, and by the end, he had the entire audience feeling good. You'll see from the photos below that he knows how to mesmerize an entire crowd.
Scroll through for some highlights from the night.
Oh hey, didn't see you there, Gnash.
Just a pre-show pose.
Hayleau getting ready to take the stage.
Lillet poured specialty cocktails all night.
Yes, wearing shades at night is a thing.
A peek at Hayleau's setlist.
Yes, there were tacos.
Get someone who loves you like Gnash loves flowers.
Talk about a mesmerized audience.
Peep all those fans capturing the moment.
Hayleau with some fans post-show.