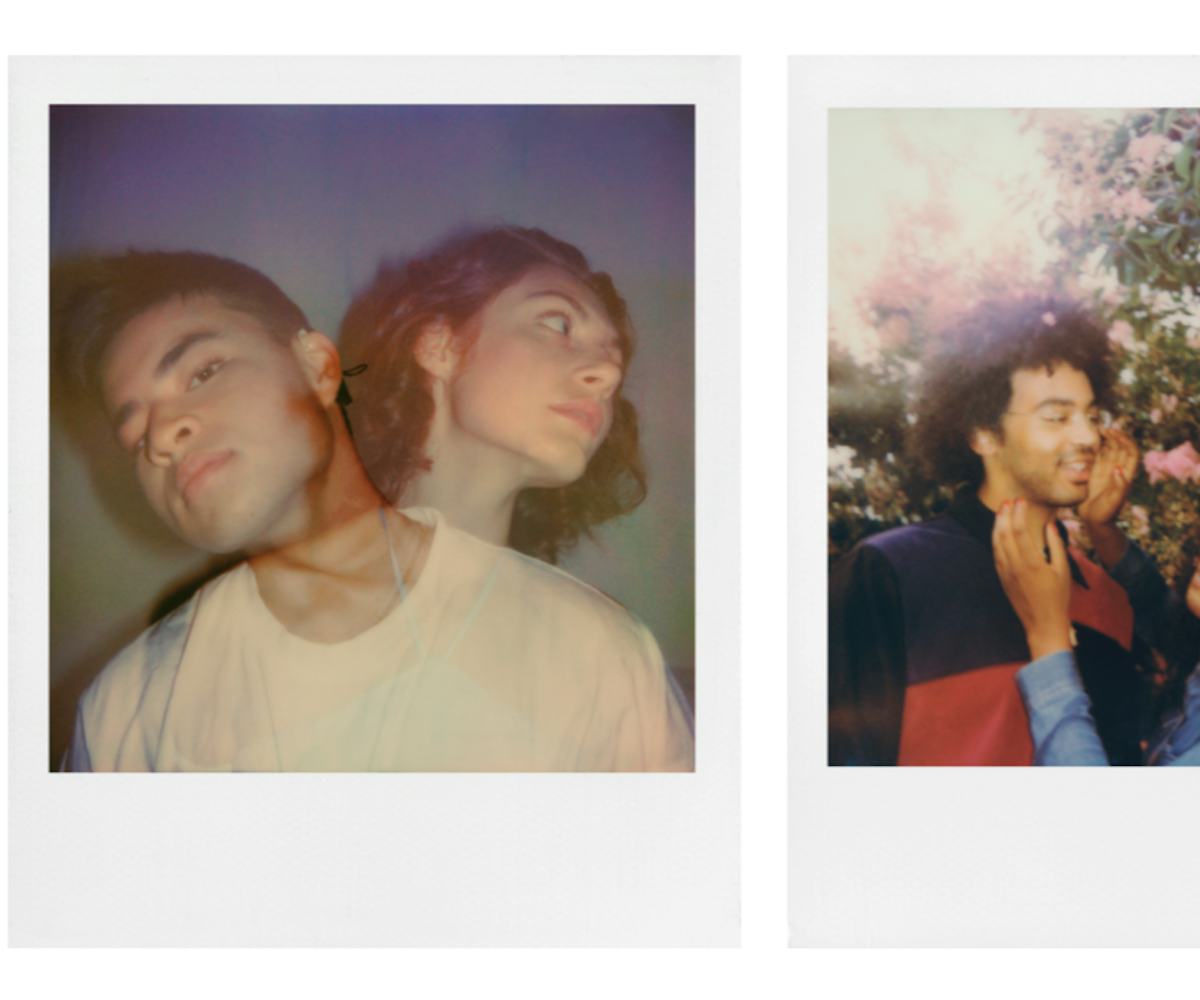 Photos by Ashley Armitage
Artist Ashley Armitage Took Personal Polaroids Of Our Favorite Creatives
by NYLON x Polaroid Originals
We already know that Polaroid Originals cameras are universally loved for their ability to make your photos feel intensely personal, capturing life's many moments in a way that guarantees you'll remember the exact way you felt at that time, forever. And the brand's new OneStep+ makes it so much easier to do just that, by connecting to your phone and unlocking a ton of new features in the process.
Seeing is believing, though, and so we tapped photographer du jour Ashley Armitage to bring together her dream team of artists and creatives to shoot. When you give a photographer a Polaroid camera, they're going to do The Most—in the best possible way. All of Armitage's work feels personal and spontaneous—after looking at her work, you feel like you know her and her subjects. So, naturally, we felt she'd be the perfect person to try out the new OneStep+.
Armitage shot people whose individuality is part of their trademark. There's Chella Man, who, through his work, gives insight into the unique challenges and opportunities that he has as a trans deaf man. His partner, performance artist Mary V, also grapples with issues of identity and vulnerability in her work. 
Gabrielle Richardson, whom you might remember from our February cover, is the brains behind the Art Hoe Collective, a community for artists of color. The mainstream art world is still disproportionately receptive to cis white male artists, and the Art Hoe Collective allows artists to flex their identities without fear of judgment or exclusion. She was photographed with her partner, fellow artist Michael Wolever. You can also see NYLON's associate social media editor, Erin Parker, in there.
Armitage worked her photographer magic on the OneStep+, which turns anyone into a pro—it has its own app and connects to your phone to allow digital capabilities to mesh with the camera's analog functionality. Basically, it makes it that much easier to capture shots of yourself and your loved ones, and to bring out your creativity, too.
Below, see how Armitage used the camera's portrait lens to its fullest capacity, getting up close and personal with the artists she worked with to capture intimate moments. She took some selfies, too, thanks to remote trigger, self-timer, and noise trigger features. Yes, that means you can take a photo with the clap of your hands. And there's even a double exposure feature, which lets you take two photos in one still. The resulting images are perfect, if we do say so ourselves.
Click through to see Armitage's photos and get a feel for the functionalities of the OneStep+, below.
Show us a more beautiful shot, we'll wait.
Couple goals (we see you, Chella Man and Mary V).
Chella Man and Mary V., two halves of a whole.
Gabrielle Richardson and Ashley Armitage looking angelic.
Close up on Erin Parker.
Mary, Queen of (Polaroid) Shots.
Best selfie we've ever seen, feat. Armitage and Parker.
Chella mean muggin'.
Chella Man, Armitage, and Mary V. holding on.
Michael Wolever and Richardson caught mid-laugh.