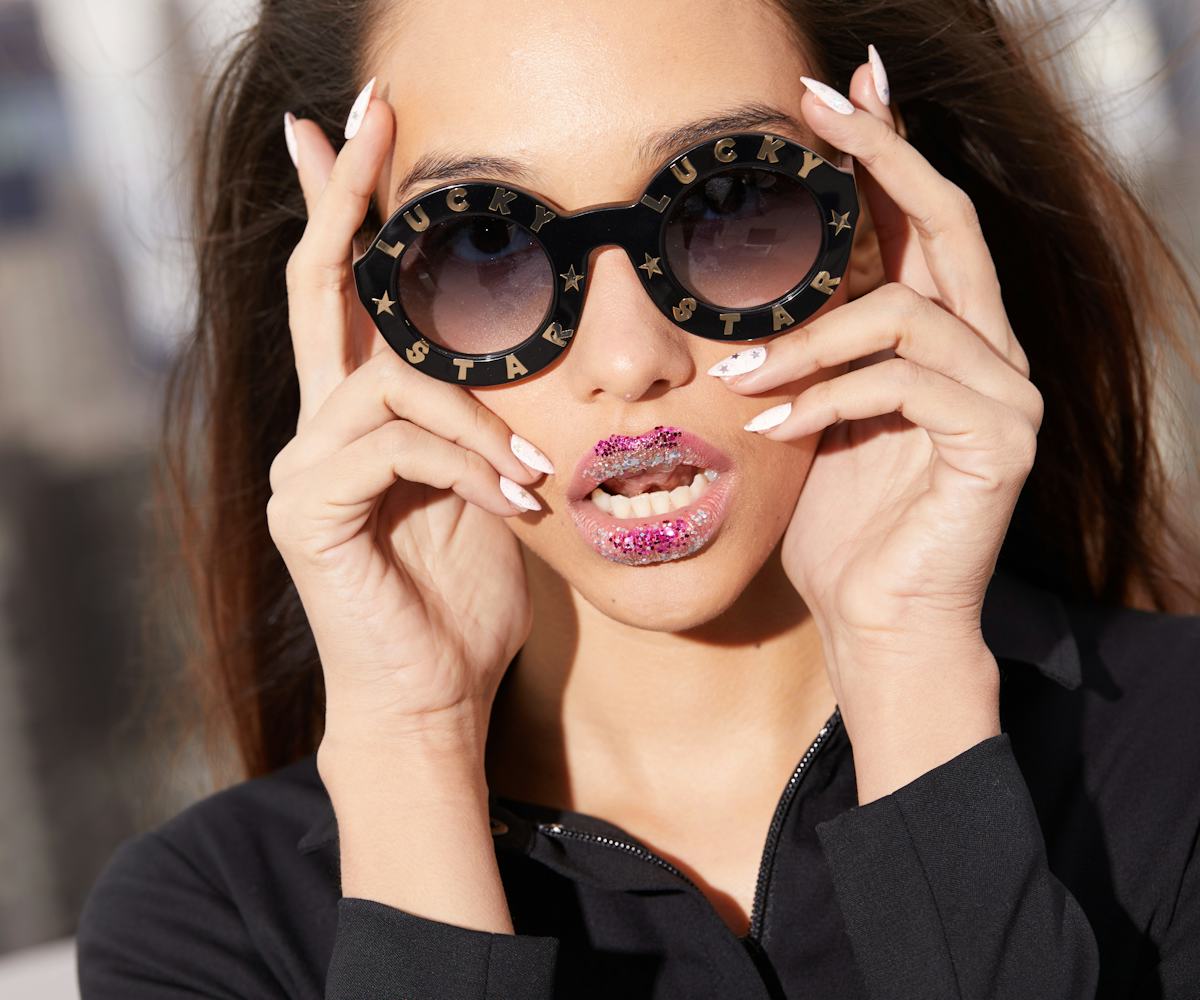 Photo by Tory Rust
Poppy Lissiman's New Spring Collection Is Out Of This World
Things are beginning to look up. Obama has a new book deal, the days are getting longer, and there are seven new planets to explore. With all of this good news, we are seeing stars.
Whether gazing into the night sky or (still) drooling over the sidewalks and runways of New York Fashion Week, there's no denying that star print is totally in. In continued awe of our favorite intergalactic designs, we've transformed our own closets into a starry-inspired installation of the milky way. Luckily, NYLONshop vet and Australian based designer Poppy Lissiman is no stranger to the cosmos. Woke up feeling like a luminous ball of plasma floating through space? She's got you covered—or your eyes, at least.
Below, your guide to drowning yourself in your favorite celestial essence, one pair of starry spring sunnies at a time.
Photographer: Tory RustModel: Cleirys at Marylin AgencyHair: Dylan HwangMakeup: Jenny SmithNails: Jessica TongStylist: Amber BekSpecial thanks to Hotel Indigo
Poppy Lissiman, Lucky Star Glasses, $120, available at NYLONshop.
Poppy Lissiman, Romano Sunglasses in White Marble, $115, available at NYLONshop; Neva Nude, Mini Pixie Dust Silver Glitter Star BodiStix, $9.99, available at NYLONshop.
Poppy Lissiman, Dakota Sunglasses in White Marble, $110, Available at NYLONshop; Daniel Patrick, Kimono Bomber, $450, Available at NYLONshop
Poppy Lissiman, Lucky Star Glasses, $120, Available at NYLONshopBotanika, Thursday Jumper, $85, Available at NYLONshop
Poppy Lissiman, Romano Sunglasses in Tortise Shell, $115, Available atNYLONshopValfre, Valentina Dress, $72, Available at NYLONshop
Poppy Lissiman, Romano Sunglasses in White Marble, $115, Available atNYLONshopJ.Papa, Christina Dress, $420, Available at NYLONshop