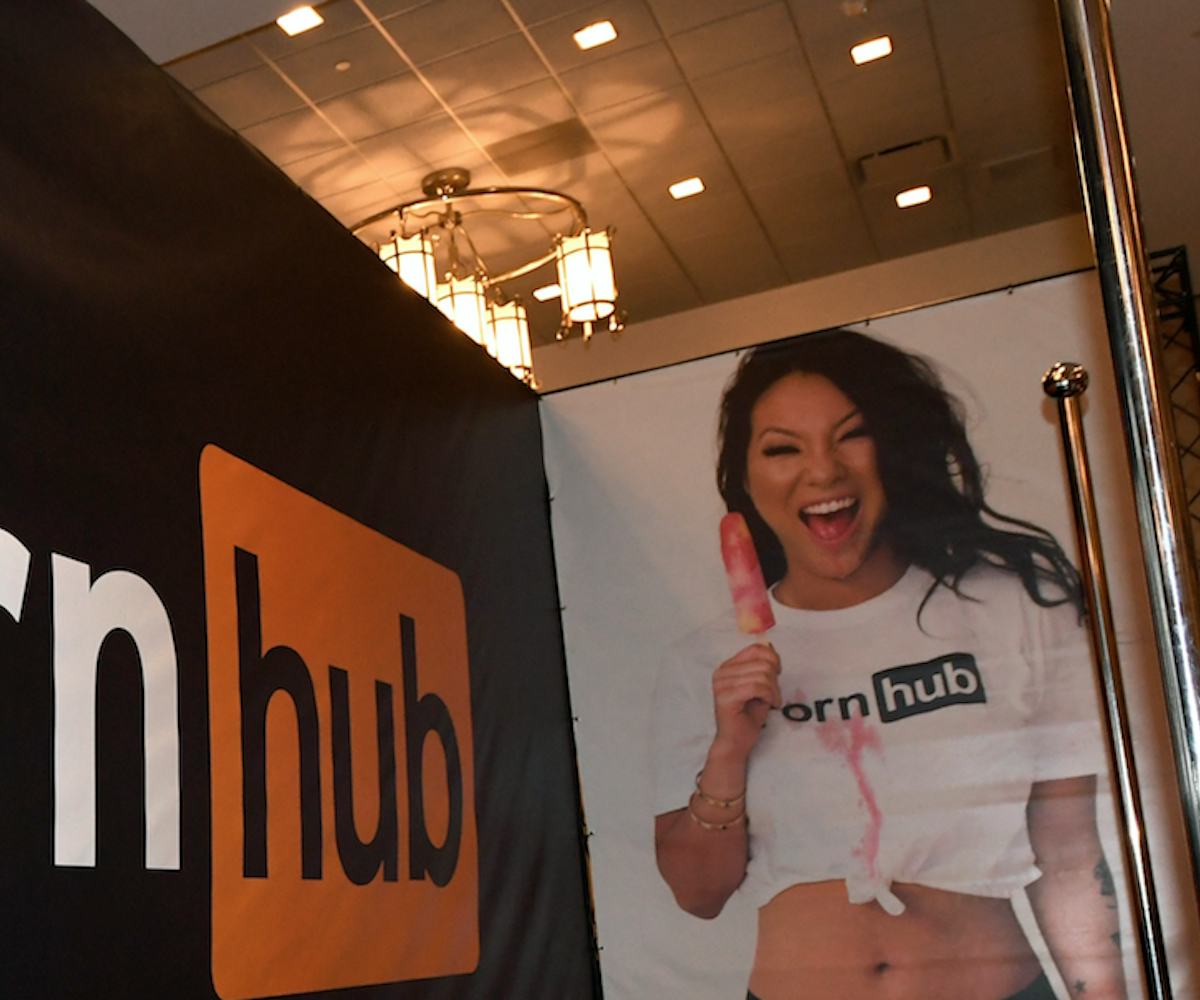 Photo by Ethan Miller/Getty Images
Pornhub Is Now Offering Subtitles For Deaf And Hard Of Hearing Viewers
The "Closed Captioning" category is available now
Pornhub is looking to make its site more inclusive. Last summer, the adult entertainment website launched its "Described Video" category for visually impaired viewers. And now, it has announced a new category for the hearing impaired.
According to a new press release, Pornhub's "Closed Captioning" category has been made available for viewers who are deaf or hard of hearing. The statement notes that the inaugural collection will include "over 1,000 top-viewed videos from the site's straight, popular with women, gay, bi and transsexual categories." The videos in the collection will display subtitles and interpretive text, in order to "help improve the experience for users who are not able to hear the video's original audio" and indicate when different people are talking, as well as signal emotional changes in their voice and non-vocal audio.
"Here at Pornhub, it's important that we continue to service all of our users' needs and make content accessible to every individual," said Corey Price, site's vice president. "We encourage them to check out our newest category and provide feedback, which is especially important as we seek to continue to offer content with the differently-abled user in mind."
Both the "Described Video" and "Closed Captioning" launches were created via Pornhub's humanitarian division, Pornhub Cares, which also hosts other projects including its "Pornhub Cares Scholarship," which gifts $25,000 in scholarship money to a university student.
You can check out the (very NSFW) videos, here, and give feedback to the Pornhub team, here.