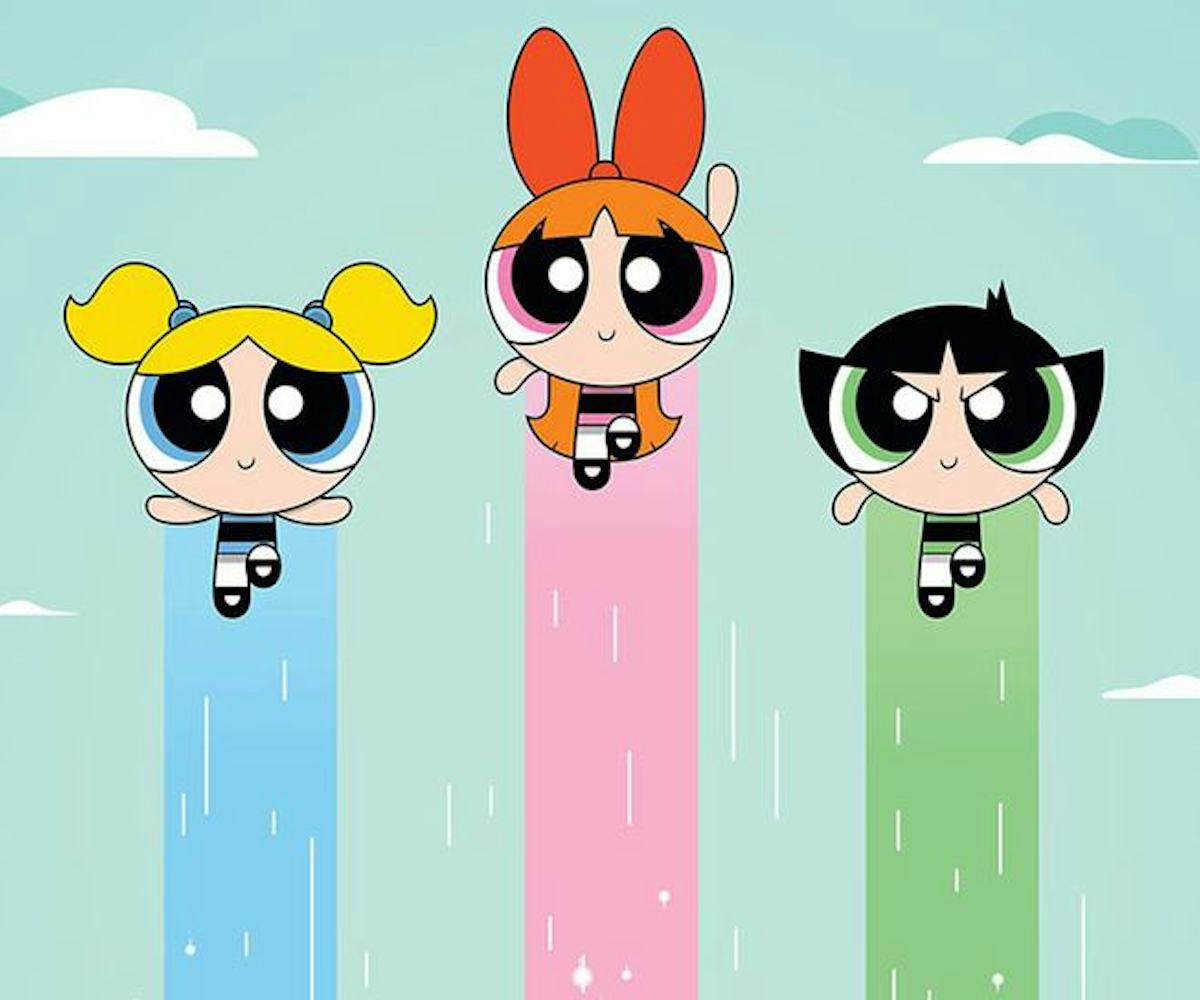 Photo courtesy of Cartoon Network
The 'Powerpuff Girls' Are Back, But Someone Is Missing…
In the name of female empowerment
When the Powerpuff Girls was introduced to the world in 1998, there were very few strong female protagonists appearing on television. For many of us, Townsville became a safe space where a woman's empowerment was real even though it was happening in the form of a cartoon. That said, there was one questionable character that would pop up in the storyline: Ms. Sara Bellum.
A lot of pressure has been riding on the creators for the series' long-awaited return this week, but viewers will be pleased to know that positive improvements have been made to the program for the reboot, including character cuts. The mayor's notorious assistant will not be returning to the series as the creators felt she wasn't sending the right message. (Given all of her qualifications for the job, we never actually saw her face, only her voluptuous body and fiery red locks.) 
In addition to fighting off villains and monsters, Blossom, Bubbles, and Buttercup will face real-life battles that occur in an average citizen's everyday life. The goal is to have the characters resonate with viewers.
"The first part of the process for us was to really just sort of figure out 'Who is Blossom? Who is Buttercup? Who is Bubbles?'" executive producer Nick Jennings told the Los Angeles Times. "By developing them as stronger personalities and understanding them more as characters, we were able to write stories that are more relatable to people. I think you connect with them better." 
Fighting actual villains and personal battles will sometimes merge together, through characters like the new hyper-powered masculine villain Manboy. "[He] is a perfect kind of villain for us," explained Jennings. "He's an old-thinking type of male character set into this modern-day world."
"We want to be really respectful of the original show because we're big fans of it," added Jennings. "We don't want to downplay or diminish the importance of that cartoon. We want to expand it and bring in a whole other generation of kids to love it."