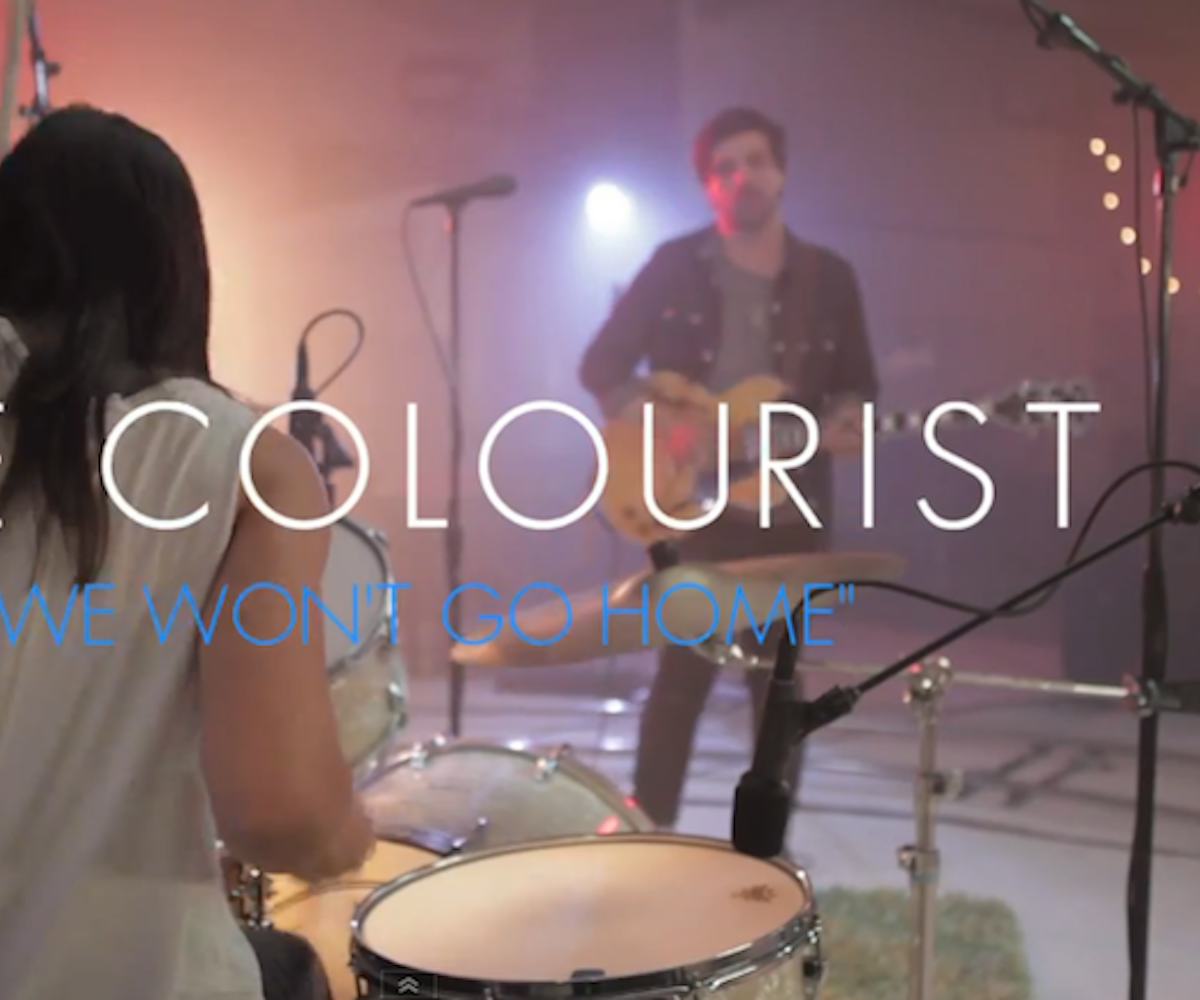 premiere: the colourist "we won't go home" (wilcox session)
The band who lives to tour…
premiere: the colorist "we won't go home" (wilcox session)
Nothing speaks louder for a band than their touring ethics and their live performances. When we saw this live session of
' "We Won't Go Home," the thing that stood out the most was how tight they were and how hard drummer Maya Tuttle hits. Something about Adam Castilla's voice reminds us of The Replacements' Paul Westerberg, which basically just made them our favorite new band. After looking at the band's tour schedule it dawned on us how apropos the song title was, as they just wrapped their stint with The Naked and Famous and are about to head back out with Panic at the Disco.
The Orange County-based four piece released their new EP
in August and literally aren't going home until well into 2014. Check out the live performance of "We Won't Go Home" they did with
and their tour dates below. If you love this band as much as we do keep up with them on Twitter
, and check out their website
for more music and videos!