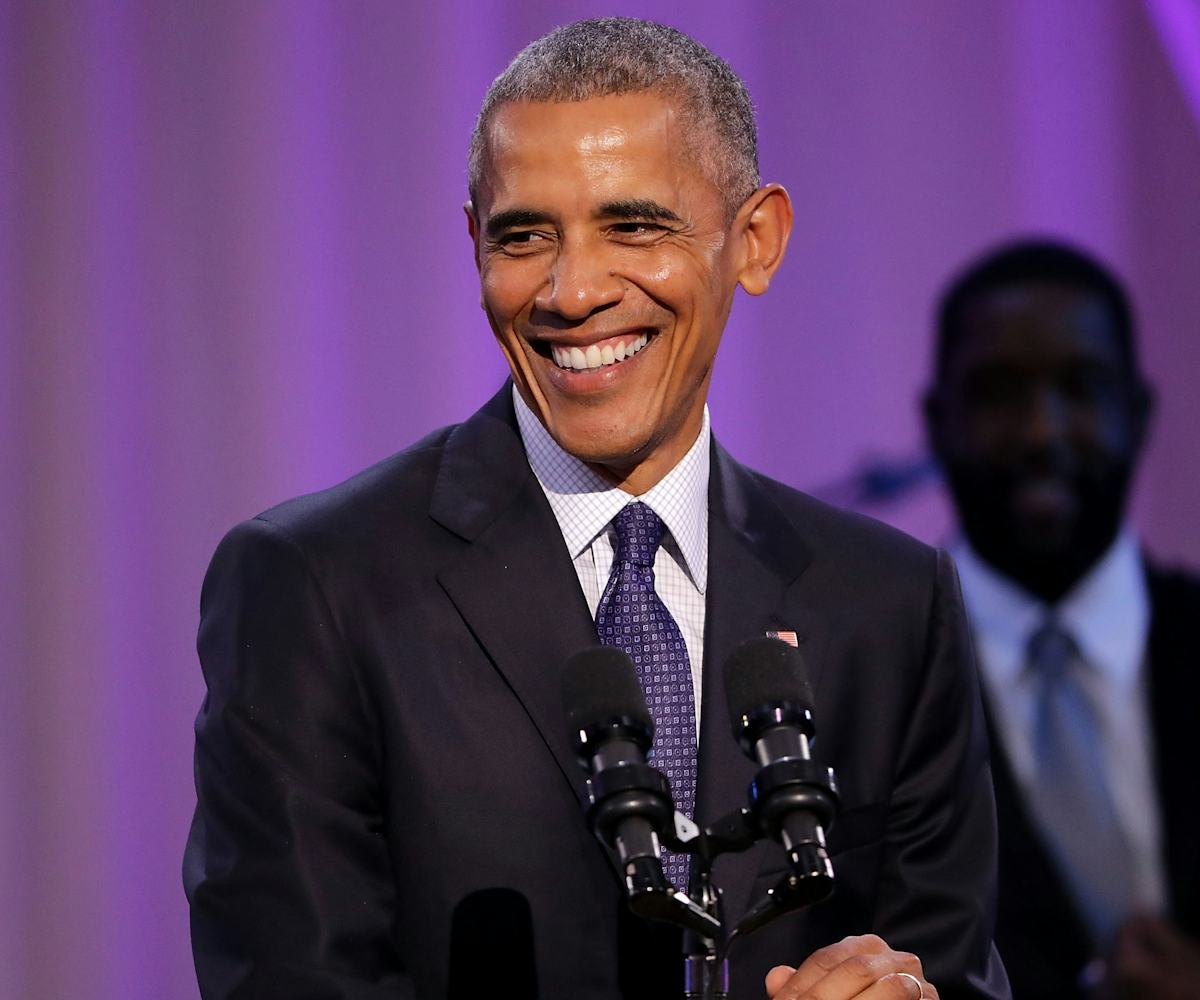 Photo by Chip Somodevilla/Getty Images
Watch President Obama Read Mean Tweets On 'Jimmy Kimmel Live!'
The best part of Jimmy Kimmel Live! has always been the "Mean Tweets" segment. But when President Obama is part of the program, he really takes things to the next level. Last night, POTUS made a guest appearance on the talk show for the second time. 
As expected, Obama read aloud mean tweets selected by Kimmel's crew. No surprise that POTUS handled it like a total pro. When someone asked, "Bro, do you even lift?" he had the perfect clap back: "Well, I lifted the ban on Cuban cigars. That's worth something."
Of all the terrible names that are fired his way on the daily, we don't think anything could be more insulting than someone calling him the "Nickelback of presidents." Way harsh, bro.
The highlight of the whole skit was Obama's reaction to a tweet from GOP candidate Donald Trump, in which he wrote, "President Obama will go down as perhaps the worst president in the history of the United States." Obama's response to the slander? "Well, at least I'll go down as a president." (Feel the burn.)
Do Malia and Sasha realize how ridiculously cool their dad is? We hope that they throw him a rager for his last day serving in the White House because this man deserves it. 
Watch the commander in chief take the tweets like a champ in the video, below.