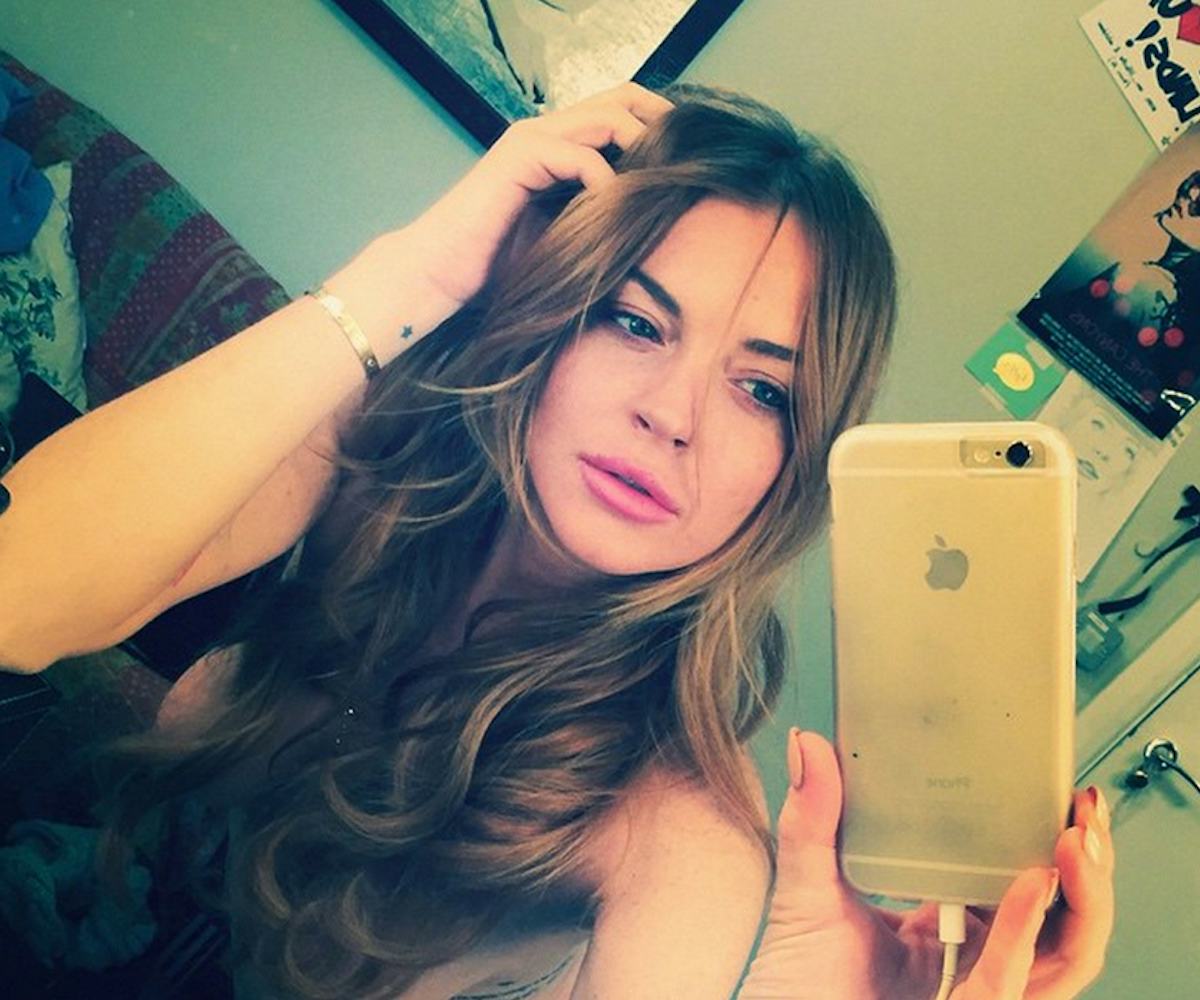 photo via instagram
how i got more fans than lindsay lohan
an honest review of lilo's new app
In the past week my fan base has grown to 3 million people. I have driven around in a limo while juggling several legal blitzes, committed to a raw food diet, and drank a shitload of coconut water. While I wish I could say this was my real life, all of these glamorous activities happened within the world of Lindsay Lohan's new iPhone app,
. What follows are my honest thoughts on the game—which should be taken with a grain of salt given that each time I've played the game I've had a BAC of at least .08. 
1.
The quotes:
Every time one opens the game, one is met with one of a collection of quotes on fame and attention. While a cute idea, the effect of these passages is eerie and depressing. Take, for example, this creepy one from Dennis Prager: "People can become addicted to fame, money and attention as deeply as they become addicted to drugs." Easy, Dennis. I came here to have a good time, and I'm honestly feeling so attacked right now.
2.
The characters:
While the animators certainly got the recent dimensions of Lindsay's face correct, her avatar and all the others in the game are generally pretty basic. They have a mostly unrecognizable Lindsay looking pretty matronly in a dated ensemble of a dowdy black blazer and calf-high boots. Where is her Chanel 2.55?! Where are her Balmain bikers?! For the love of Ungaro, where is her iconic, powder-blue, Céline pantsuit court look?!
3.
The activities:
The objective of The Price of Fame is to gain as many fans as possible. One accomplishes this task mainly by swiping upward across the screen as fan icons fly into your collection. I feel like I am developing carpal tunnel—so I guess that's the price of fame? My aforementioned frivolous pastimes of coconut water consumption and limo rides help too.
4.
Legal blitzes:
While I applaud Lindsay for being cool enough to poke fun at herself and include references to her own misfortunes in the game, I feel like she could have made it a little more realistic. Nowhere is there a mugshot selfie function. Lacking is the option to take a relaxing weekend at Betty Ford. And I'm still looking for the "Release List of Famous Sexual Conquests" button.
All in all, the game leaves a little to be desired. On a scale of 1 to
Mean Girls
, it would fall somewhere around around
Life-Size
. While it may not be compelling enough for me to make any of the in-app purchases that would make this project remotely lucrative for Ms. Lohan, she will always be my queen.