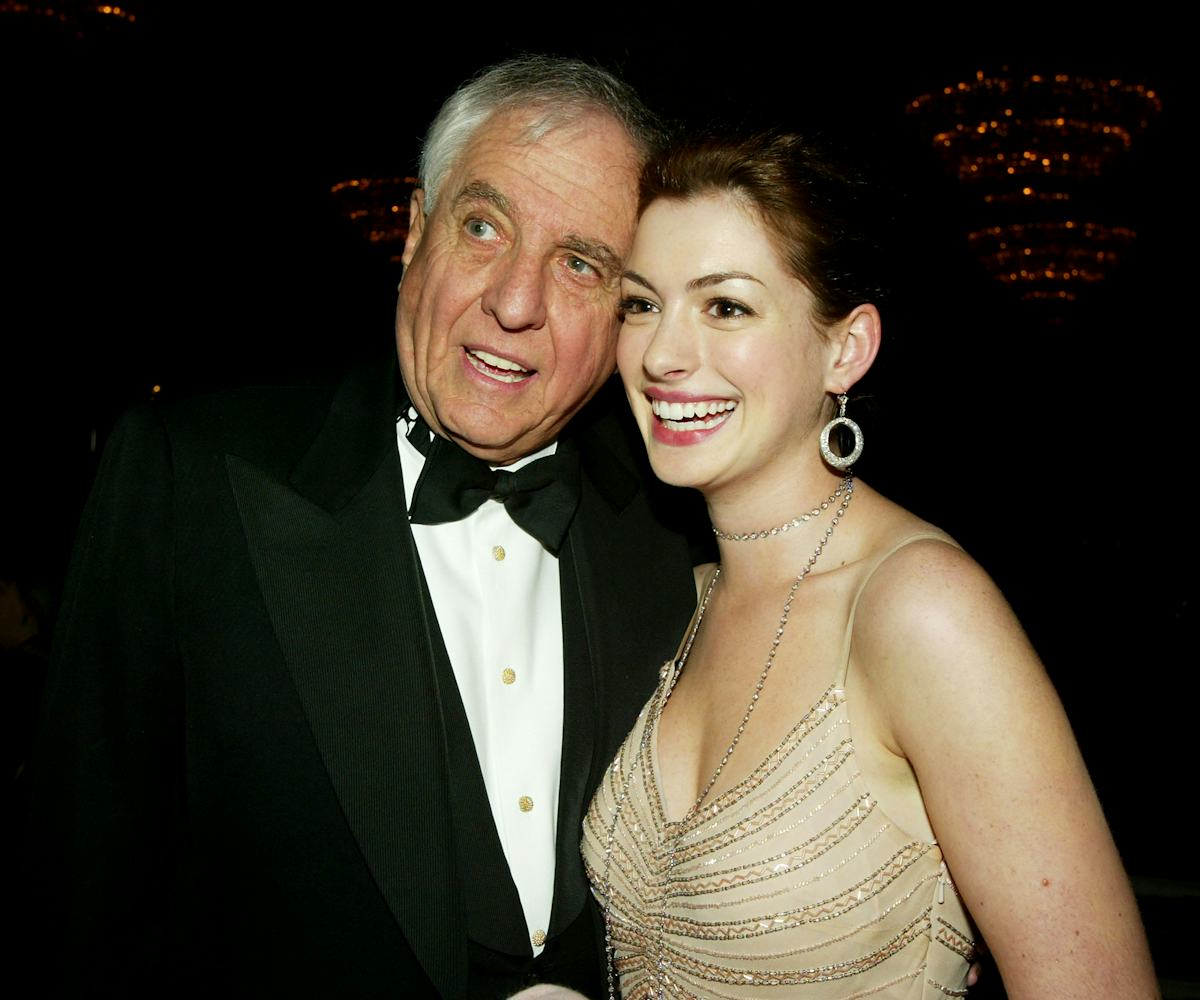 Photo by Kevin Winter/Getty Images
'Princess Diaries 3' Is Happening
Twelve years have gone by since we last heard about the royal adventures of Mia Thermopolis. It looks like The Princess Diaries 2: Royal Engagement wasn't the end of the franchise, though. In an interview with People, director Garry Marshall hinted at plans to complete the Princess Diaries trilogy. 
"I was with Anne Hathaway a couple weeks ago, it looks like we want to do Princess Diaries 3 in Manhattan," he said. "Anne Hathaway is very pregnant, so we have to wait until she has the baby and then I think we're going to do it." 
That said, it's going to take some time to get this project moving along, but we are more than willing to wait now that the whole thing has been confirmed. Since the Royal Engagement, we've been left wondering what happens next in the fairy tale. Obviously, the films were based on the original book series by Meg Cabot, but we all know that most adaptations don't necessarily follow the outline of the book. The sequel left off with Mia falling in love with Lord Nicholas Devereaux and then opening a children's home in Genovia.
Please excuse us as we fall off our chairs and roll on the floor with glee.