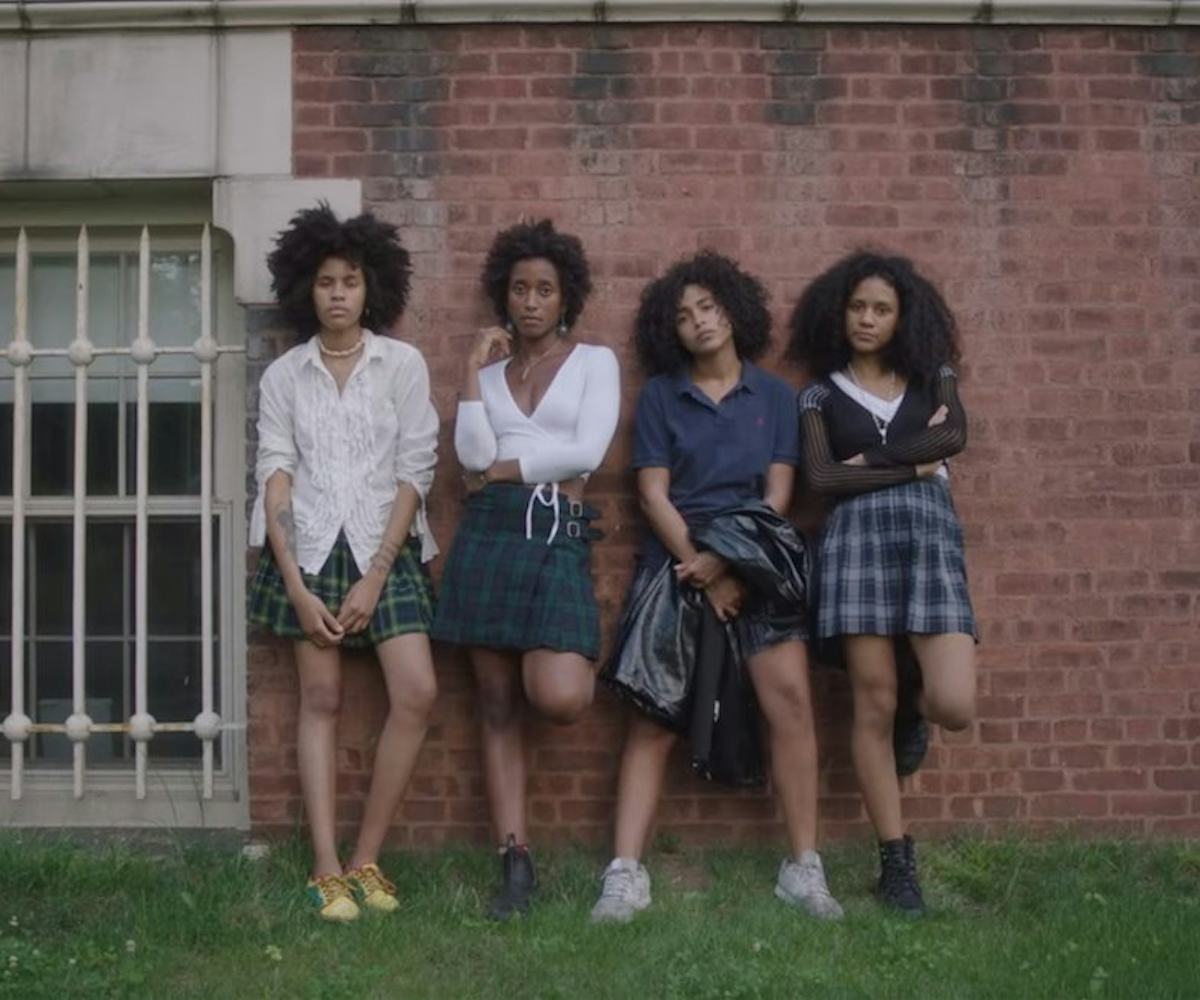 Photo courtesy of YouTube
Princess Nokia Returns With A Powerful Anthem For Her Afro-Latina Sisters
Ghetto witches in the building
Holographi
c pop star
is back with more music that celebrates her magical roots deep within the African community. Co-directed by Asli Baykal and Destiny Frasqueri in collaboration with TANK Productions, the music video for "BRUJAS" channels the Bronx, New York-based singer-songwriter's lineage of ancestors from the Santería and Yoruba religions. (Sorry, you can't just sign up for this coven.)
It's so refreshing to see brown women embraced for their pure divinity. Prepare to be completely mesmerized by all the melanin on your screen. Throughout the visual, Frasqueri and her sisters come together to pray, read, play games, and bond over their connection to a higher power.
Overall, the message is a beautiful conglomerate of feminism, sisterhood, and self-love. As Princess Nokia puts it in her chant, "Don't you fuck with my energy." We hear her message loud and clear, even behind all the indigenous singing courtesy of 
and the sick beats crafted by Blanco and DJ Bass Bear. Similar to the women featured in this video, you too will be begging for spiritual renewal and healing.
If you like what you hear and see, download Princess Nokia's 
mixtape
right
. Watch the stunning video in its entirety, below.