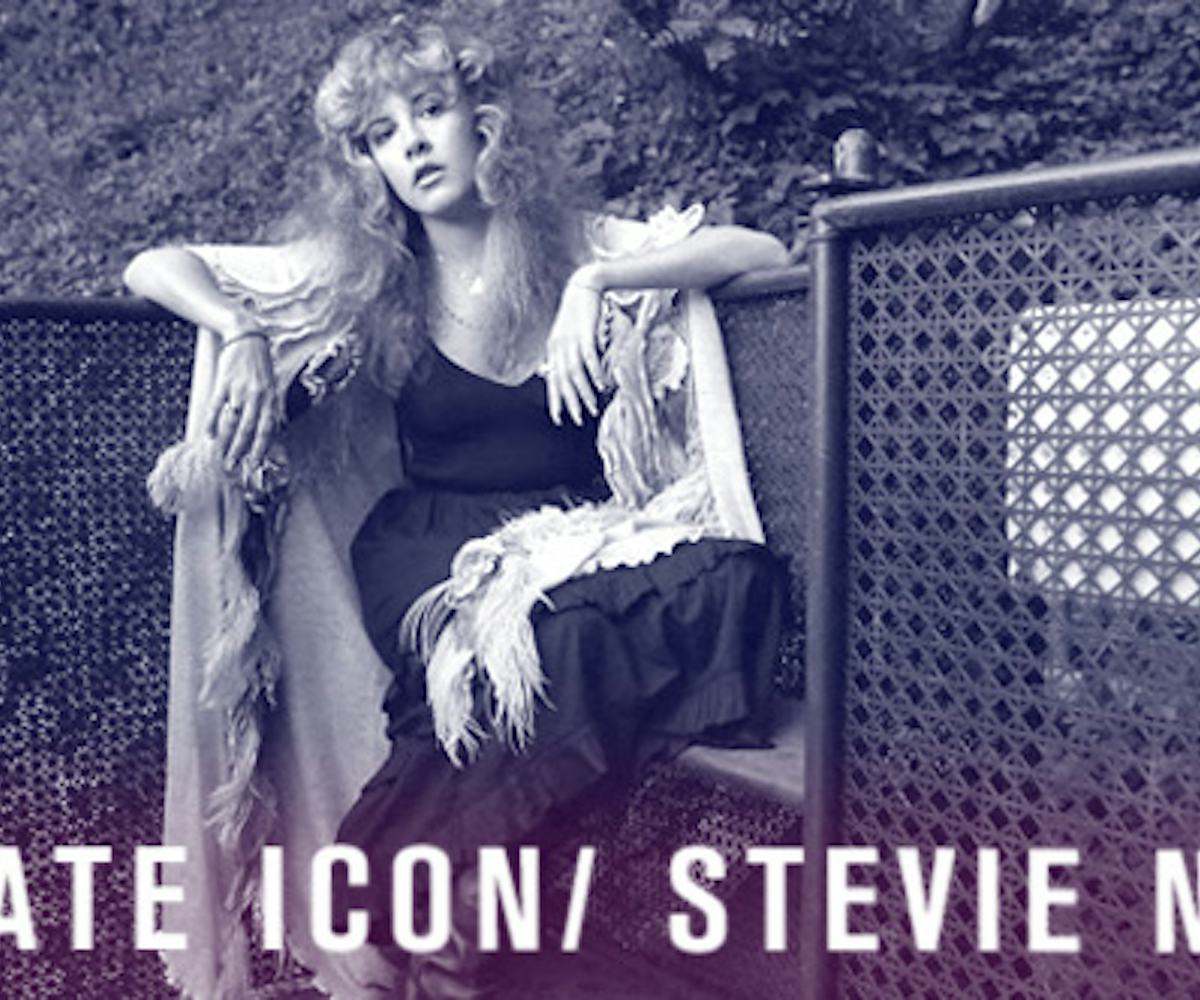 PRIVATE ICON: STEVIE NICKS
sex, drugs, and lots of fringe and lace from the fleetwood mac frontwoman.
Stevie Nicks: gold dust woman, fringed free spirit, record-setting musician—there are nearly endless ways to describe the Fleetwood Mac frontwoman, but few come close to fully capturing what the blonde-haired icon was about. Indeed, there was an air of mystery that surrounded her, from her layers of velvet, crochet, and lace to her poetic lyrics in now-classics like "Rhiannon," "Landslide," and "Edge of Seventeen."
No matter what she means to you, Nicks is undisputedly among the most influential style-setters of the past half-century; this is, after all, the woman who regularly donned a top hat and never looked like a fashion victim. You see echoes of her in everyone from Madonna to Florence Welch, and with today's reissue of Fleetwood Mac's classic album Rumours (the expanded, deluxe version comes with unreleased live recordings and outtakes from a 1977 documentary about the band), it's just a reminder of how long-lasting her influence still is.
Experience it in-person when the band goes on a 34-date reunion tour this spring--but in the meantime, here's how to bring a little bit of the gold dust woman into your own life.
Visit fleetwoodmac.com for more info and tour dates.
Jack By BB Dakota Tracey Fringe Poncho Sweater - $80
Fleetwood Mac Rumours Expanded Edition - $16.62
Bumble and bumble Curl Conscious Defining Creme - $29
Asos Close Leather Long Boots - $149.09
Topshop Chiffon Midi Dress - $200
Nasty Gal Farah Fringe Clutch - $40