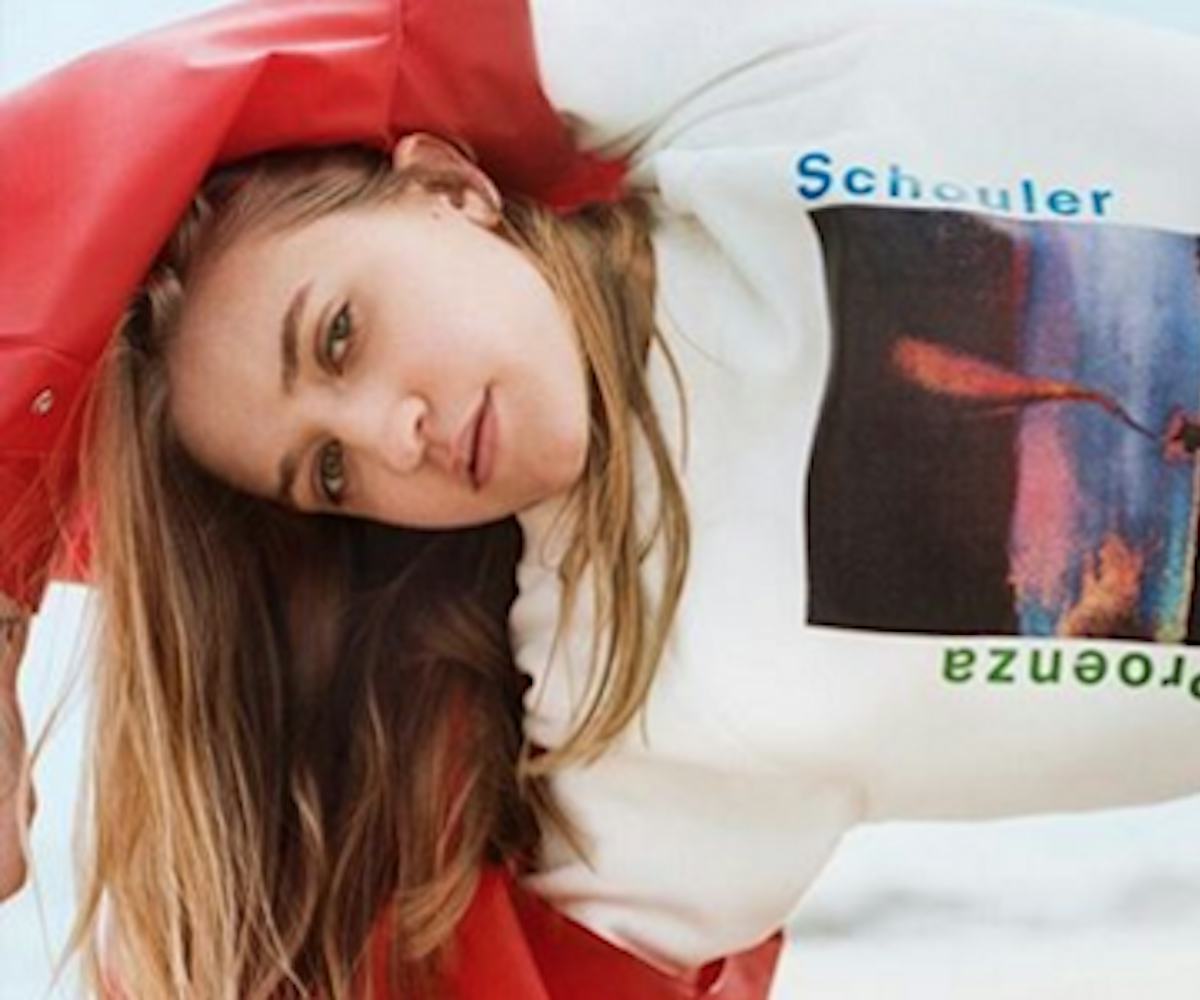 Photo via @proenzaschouler Instagram
Beauty Lovers, Rejoice: Proenza Schouler Is Launching Makeup
The brand is teaming up with Lancôme on a limited-edition collection
If you loved Strange Flowers, the beauty collab between Erdem and NARS that launched last month, get excited about the next high fashion beauty collection coming our way: Proenza Schouler x Lancôme.
WWD has announced that Proenza Schouler's Jack McCollough and Lazaro Hernandez have joined forces with the beauty giant to create a limited-edition makeup collection launching this summer. Considering the success of Lancôme's past fashion collaborations, such as the cuteness that was last summer's Olympia Le-Tan drop, this one is destined to be magic.
According to WWD, the two designers were given complete freedom in terms of product creation. The fashion duo has drawn inspiration from the colorful works of painters like Carmen Herrera and Ellsworth Kelley in the past, so we can assume that the upcoming lineup will be chock-full of vibrant and bright pigments, something you don't always see in fall beauty collections. Will we be blessed with bold, liquid liners in primary shades and pigment-packed eyeshadows and lipsticks? We can only hope.
While this will be the first line of cosmetics to come from the fashion label, it isn't its first foray into beauty. Earlier this year, the brand launched its first fragrance, Arizona, with L'Oréal.
An official launch date hasn't been announced just yet, but we can expect the collection to drop sometime this July. Stay tuned for more updates as we receive more information.