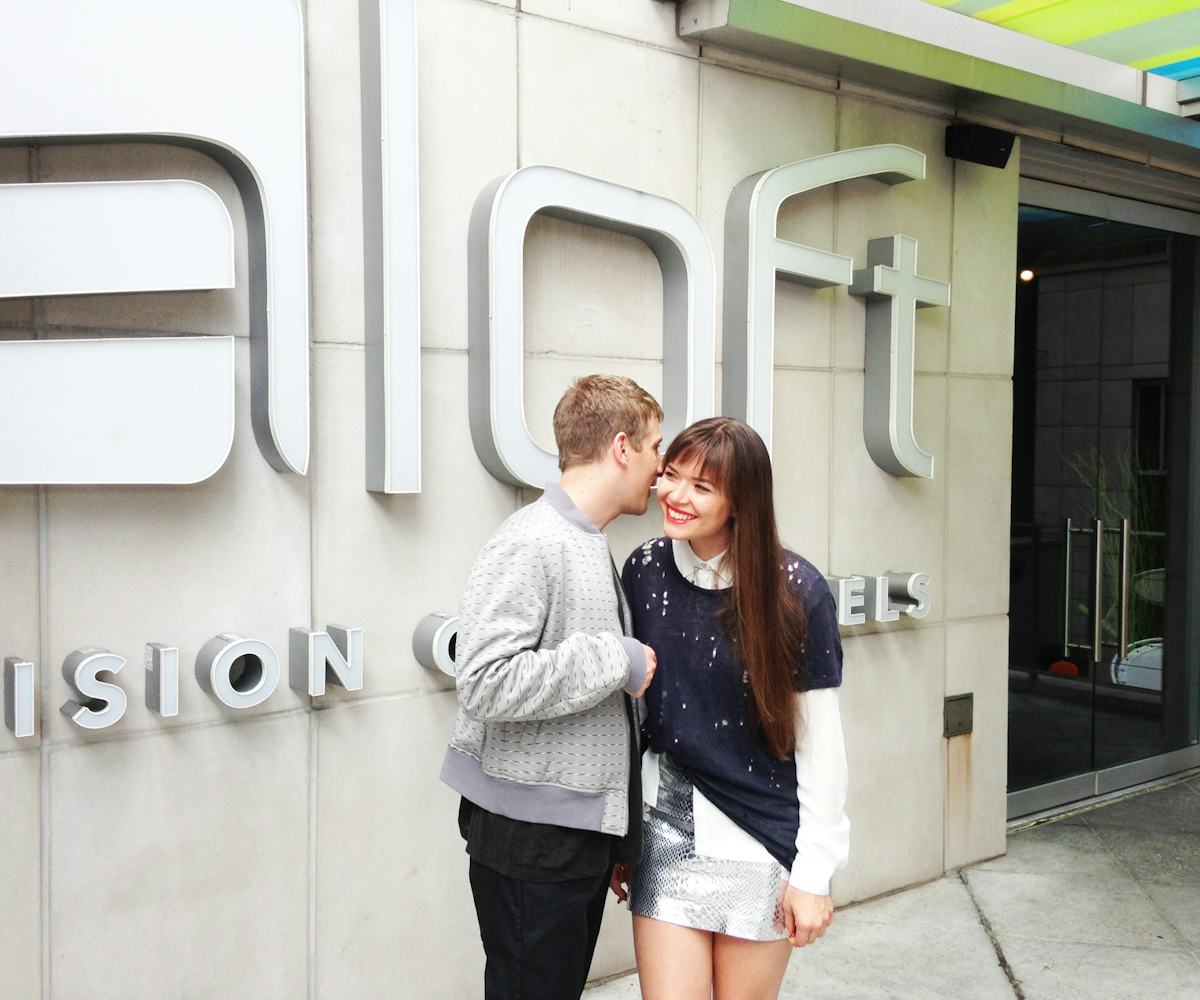 a star is born
meet the winner of this year's project aloft star contest.
After searching all over both North & South America for the best new band, Aloft Hotels and NYLON are excited to announce My Body as the winners of Project Aloft Star 2013! The Brooklyn-based, by way of Portland, synth-pop two-piece, consisting of Darren Bridenbeck and Jordan Bagnall, beat out over 122 talented entries to snag this year's winning spot. The duo developed their signature sound after spending six months making some badass bedroom tunes. With their warm ethereal vocals and electric beats, this band to watch will have you dreamily dancing and swooning. Don't believe us? Just listen to "Make it Good".
Project Aloft Star was created in 2010 to give emerging artists exposure to a wider fanbase through concerts and promotions nationwide. By winning, MY BODY recieves the opportunity to meet with NYLON Records and to be a Spotlight artist in the Live At Aloft Hotels music series. Last year's winners, HITS, played at the Live At Aloft Hotels Festival in Dallas and opened for Avril Lavigne at our annual Music Issue release party this past June. Check out more about Project Aloft Star at LiveAtAloftHotels.com.
Let us introduce you to My Body, their music will take it from here. www.Mybodyisaband.com