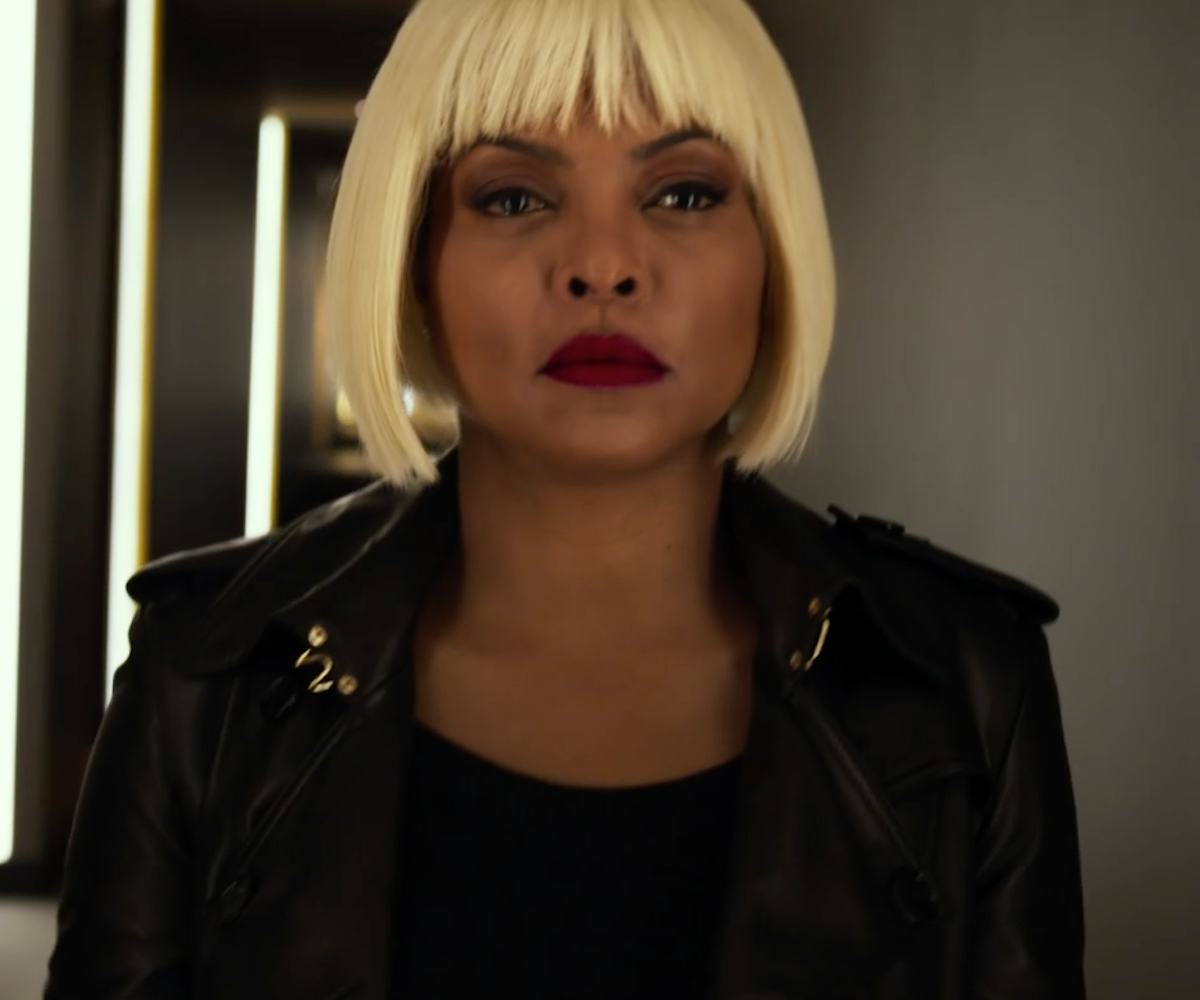 Taraji P. Henson Drinks Hennessy And Shoots Stuff In The 'Proud Mary' Trailer
Taraji P. Henson is playing a hit woman in the upcoming movie Proud Mary. May the internet lords say "Amen," but also follow it up with: "It's about damn time."
Henson has played a weapon-wielding killer in the past, as Sharice Watters in 2006's Smokin' Aces. But she wasn't even on the movie poster for that, so, in our opinion, it barely counts. This time, Henson's the main attraction, and also happens to be styled to kill, with thigh high boots, an arsenal of guns, and a wig-filled closet that could rival Beyoncé's.
Soundtracked to Tina Turner singing—you guessed it—"Proud Mary," the trailer shows us a glimpse of Henson's titular character. And who is Proud Mary exactly? Per the film's synopsis, Mary is "a hit woman working for an organized crime family in Boston, whose life is completely turned around when she meets a young boy whose path she crosses when a professional hit goes bad." Per the trailer, Mary is the kind of character who makes a strong case for more femme fatale leads, particularly those who happen to like a swig of Hennessy in between kill shots.
The film, which Henson also executive produced, comes out January 12. Watch the trailer below.