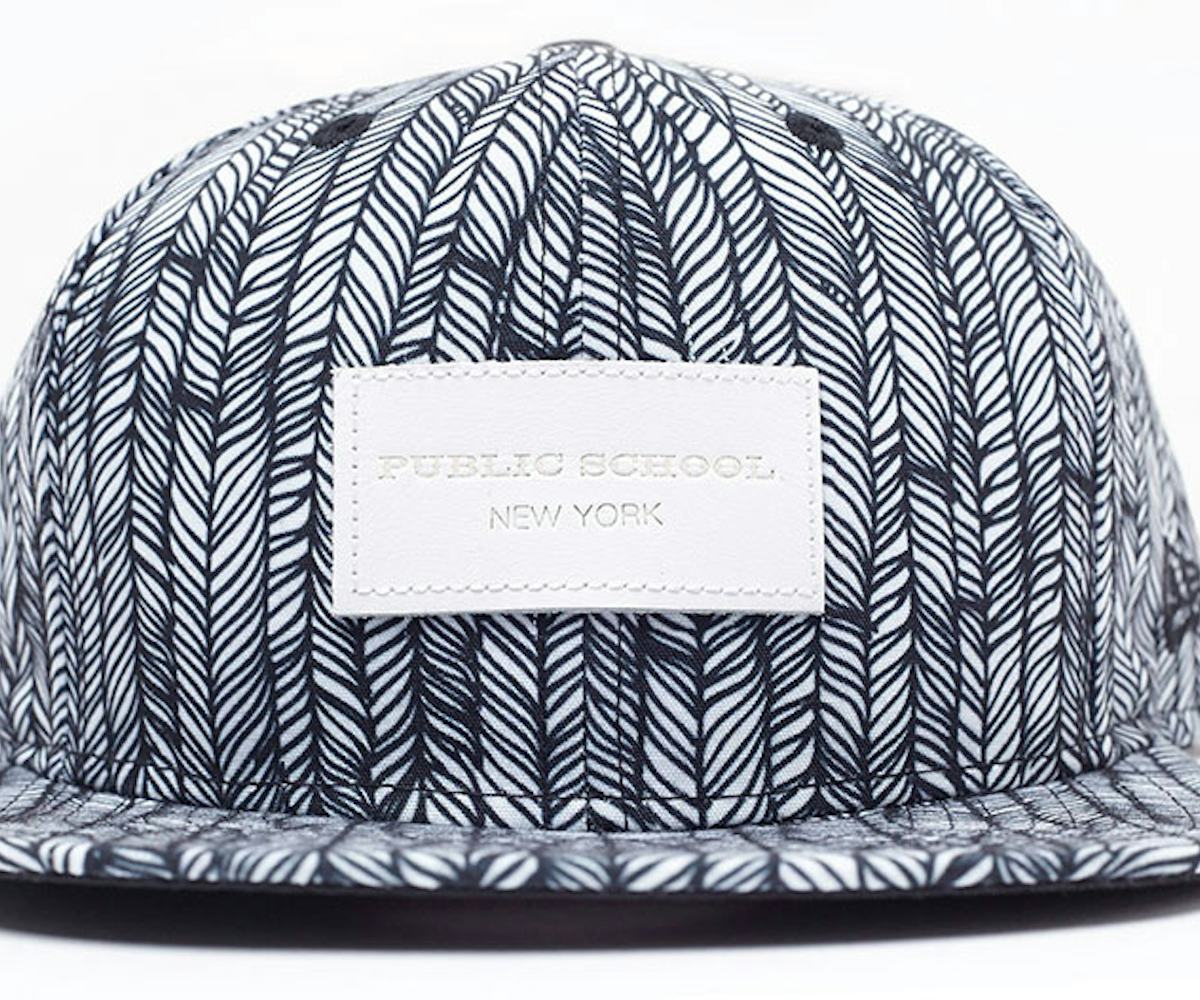 Photo via PSNY.
Public School Made The Only Summer Collection You Need
introducing the tropic city pack
Festival season is fast approaching, and with it comes that nagging question: What the heck do I pack?
Leave it to the kings of New York cool, Public School, to answer that for you: Dao-Yi Chow and Maxwell Osborne teamed up with Red Bull this year to create a capsule collection that mixes the sophisticated grit of NYC with the sunny-side-up weather that'll (hopefully) abound over the next coming months.
The collection is called Tropic City Pack and features five unique pieces that come together to make one killer outfit you can dance in from the afternoon into the wee hours of the morning. We caught up with the boys down in Miami at Red Bull's Guest House during the Winter Music Conference to get a peek at the clothes and test out how well they hold up when taken to the streets. (Spoiler alert: They hold up well.)
Oh, and a heads up: These five pieces are limited edition, so, start scouring eBay now.
What's the idea behind the collection? How did it come about and why work with Red Bull?
DAO-YI:
Over the last couple of seasons, we've had a building relationship with Red Bull; they helped out on parties we did over Fashion Week. So, we've always wanted to collaborate with them on something bigger. The opportunity came about and we had an idea to make a city pack for all the DJs and artists down here. It was a long time in the making.
What sort of person did you have in mind when you were designing the collection?
DAO-YI:
All the EDM DJs!
EDM isn't really known for fashion, per se.
DAO-YI:
This capsule collection isn't really going for fashion. It's about having a beautiful package of clothes you take from the plane to the beach. There's the bag, the swimming trunks, a pair of sneakers, a hat, mesh tank; it's the perfect little set.
It definitely has some roots in the whole sportswear scene—especially the longline Tee.
DAO-YI:
It's all a play on proportion. Culturally: music, fashion, and all those worlds are really mixing right now. For us, we love the big high-low deal.
Why do you think the minimal aesthetic has taken off?
MAXWELL:
I think things got really loud for a second and now we're moving away from it. It feels good to be minimal.
Selfridges is moving away from gendered styles all together, and, in a way, Public School is relatively genderless, too. Would you agree with that?
DAO-YI:
I wouldn't say we're genderless. I think there is a strong connection between the men and the women, though. When we launched our women's line a couple seasons ago, it was our intent to showcase how mens' style can influence women and vice-versa. Now, it's becoming more multidimensional. As we explore women's wear with more layers and dimensions, it's evolving the mens' lines, too. It happens hand-in-hand with whatever's going on outside fashion. I think, too, more people are willing to experiment.
Who would you say is the Public School man and Public School woman?
DAO-YI:
They're both connectors meeting at the crossroads of everything that's happening now in music and art. It's also really rooted in this idea of sophisticated ease—which comes from our collective experience growing up in New York City. There's a street culture when you experience the City by foot. You're seeing new styles emerge and develop first-hand. That's where our influence really comes from. All the things that come from living and growing up in a big city are what define our man and woman.