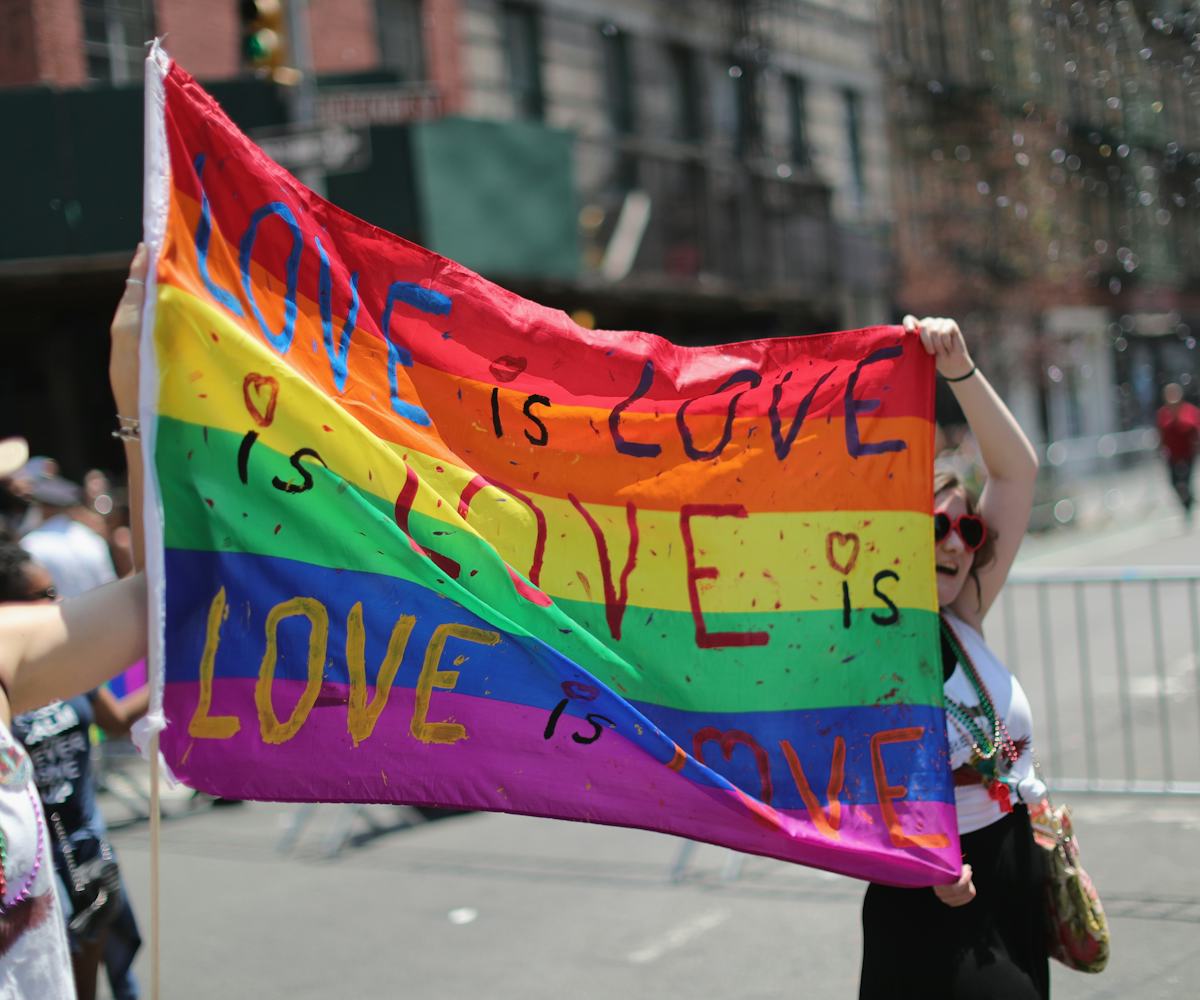 Photo By Neilson Barnard/Getty Images.
Pulse Nightclub To Be Turned Into A Memorial
In honor of the 49 people who tragically lost their lives
Five months after the June massacre, Orlando, Florida officials are planning to purchase the Pulse nightclub and turn it into a memorial.
According to the Orlando Sentinel, the city plans to pay $2.25 million for the rights to the site. Mayor Buddy Dyer told the publication that he doesn't plan on rushing into changing the club just yet. He first wants to make sure he gives people a chance to enjoy the place how they remember it. "There are lots of people that are making a visit to the site part of their trip, part of their experience of Orlando, so I think 12 to 18 months of leaving it as-is would be appropriate," he says.
Dyer also wants to take his time to properly memorialize the 49 people who tragically lost their lives. He plans to gather ideas from the community and might leave parts of the club intact. Overall, he wants to "create something to honor the memory of the victims that are deceased [and] those that were injured, and a testament to the resilience of our community." 
The nightclub has served as a makeshift memorial of sorts since the shooting. We're happy to see it's being transformed into something more official.