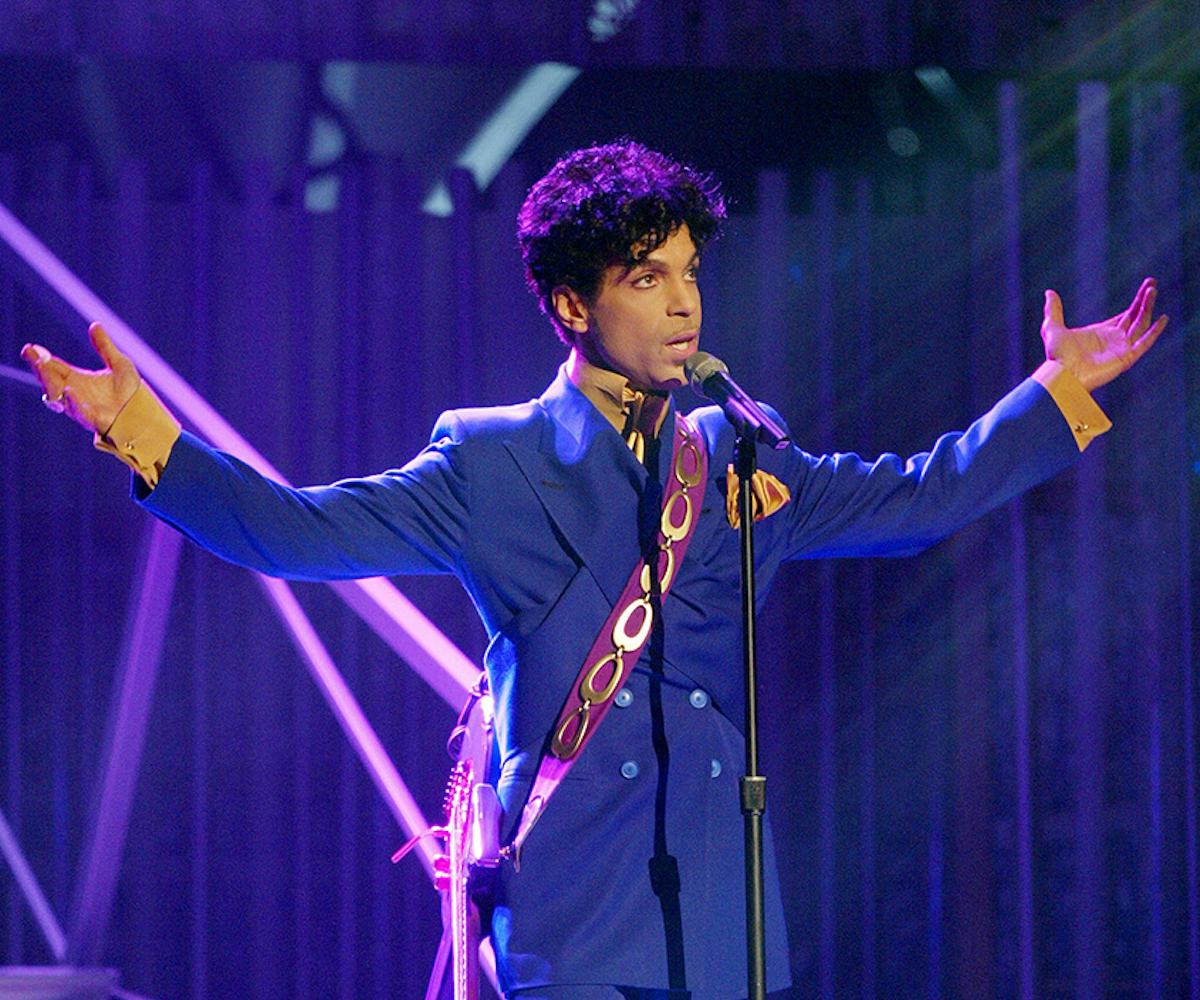 Photo via Frank Micelotta/Getty Images
'Purple Rain' Is Returning To Theaters
Here's where you can see it
When an icon passes away, there is no better way to pay your respects than by appreciating their work. Over the next few days, AMC Theaters across the country will be showing Prince's 1984 semi-autobiographical film Purple Rain, so fans of the artist can do just that.
The film, which won an Oscar for Best Original Song Score, stars the late pop star as "The Kid," a troubled musician from Minneapolis on the rise with his band, The Revolution. As he seeks a life outside of his unstable home, The Kid works his way around the club scene in order to further his music career and maneuvers drama caused by both his competition and love life. Upon its release, the film was a massive success, leading Prince to be the holder of the number one film, album, and single in the country. Over 32 years later, the film is still a testament to Prince's visionary power, musical ingenuity, and inspiring sense of self.
Besides the namesake single "Purple Rain," the film also features Prince hits such as "When Doves Cry," "Take Me With U," and "Darling Nikki."
To find a theater near you playing the film, visit the AMC website.