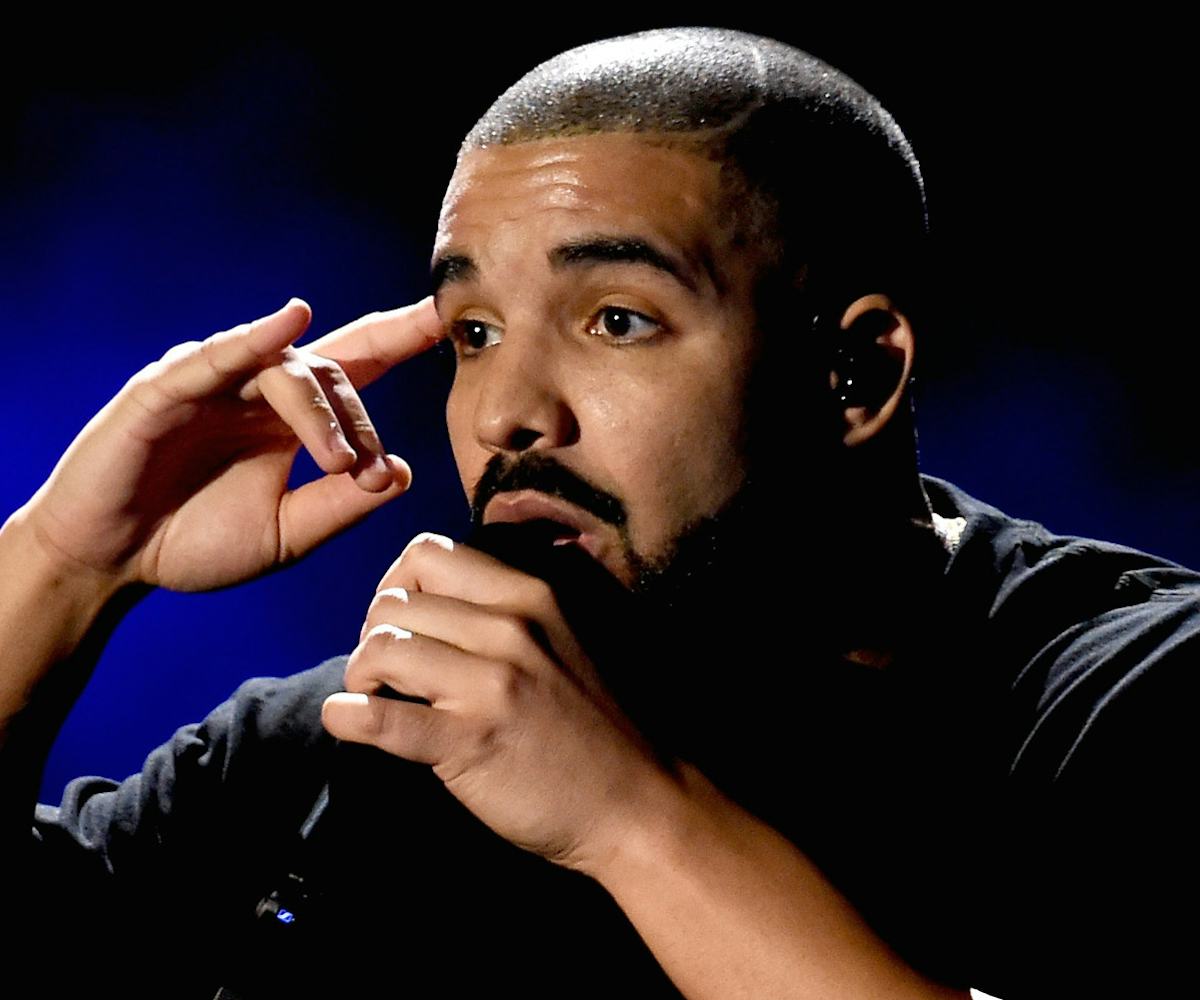 Photo by Kevin Winter/Getty Images
Pusha T Using A Photo Of Drake In Blackface Has The Internet Divided
UPDATE 05/31/18 11 a.m.: Drake took to his Instagram stories last night to explain the backstory behind said blackface photos. Contrary to previous reports, Drake claimed that the 2007 photo was not from a fashion shoot. Instead, he says it was part of a political project about "young black actors struggling to get roles, being stereotyped and type cast. These photos represented how African Americans were once wrongfully portrayed in entertainment." 
--
Last night, Pusha T released "The Story of Adidon," his highly-anticipated response to Drake's recent diss track "Duppy Freestyle." And while lines about an alleged secret child and pointed jabs at Drake's parents made more than a few headlines, the photo accompanying the track is what's currently stirring up the most online discourse.
While there were initially questions about whether the photo was legitimate, Pusha was quick to confirm that it was, indeed, real and taken by a photographer named David Leyes. The photo, reportedly used to promote Jim Crow Couture clothing line from Canadian fashion label Too Black Guys, appears to show Drake posing in minstrel-style blackface. Drake has since denied that the photo was from that particular shoot.
Some interpreted the move as commentary related to Pusha's line about Drake being "confused, always thought you weren't black enough/ Afraid to grow it 'cause your 'fro wouldn't nap enough"—that was played over a sample of Jay Z's "The Story of OJ," a song that touches on racism and class separations in black culture, no less—declaring the release "strategic" and "masterful."
However, the use of the photo also brought out a contingent of commenters who were quick to point out that it was "interesting" that Pusha was "questioning Drake's blackness when he's running around with Kanye West," as WeHaveStories founder Frederick Joseph noted.
That said, it wasn't long before Instagram removed Pusha's post about the track due to third party reports of content infringement or violation of their rights, leading some to joke about Drake snitching.