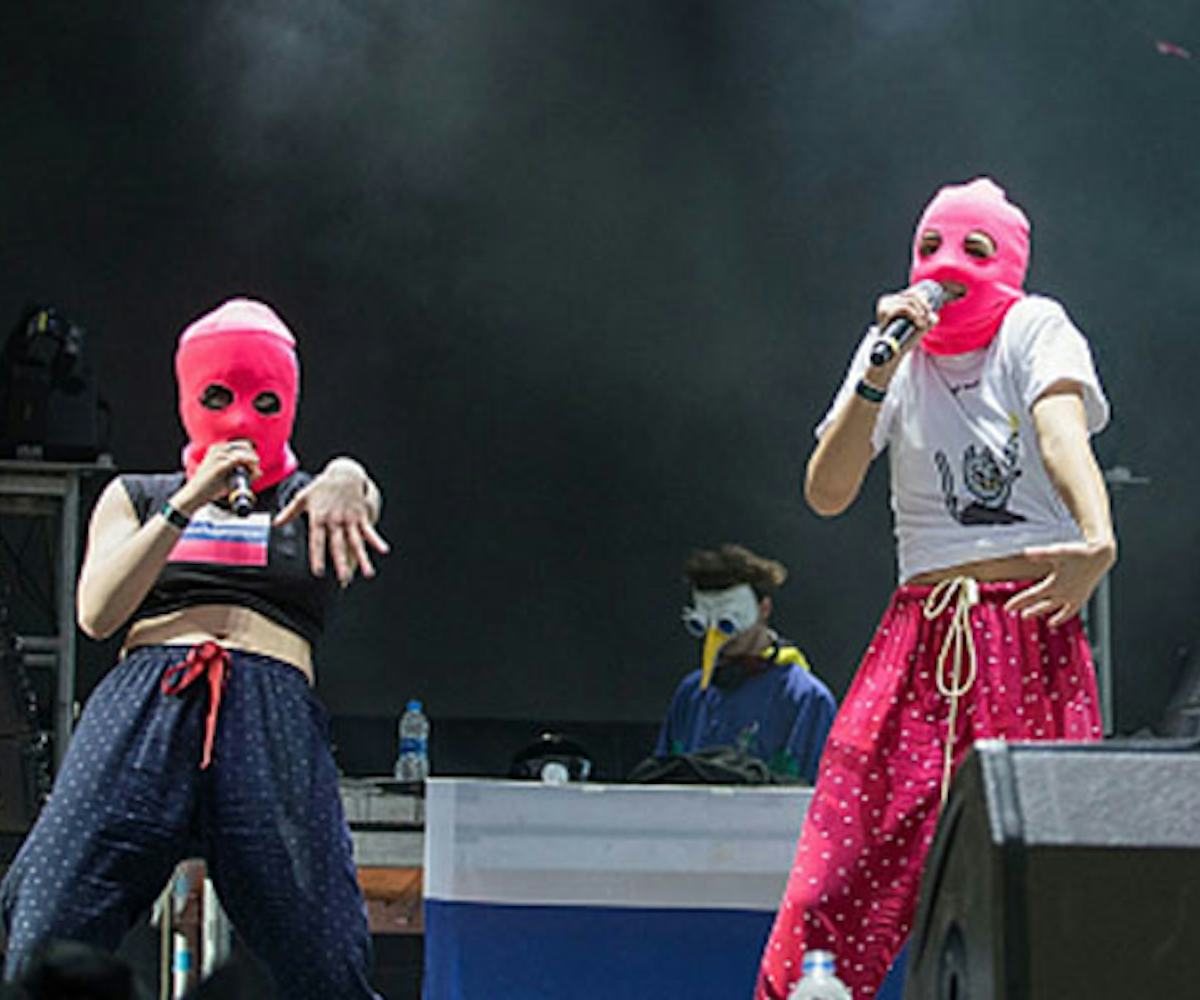 Photo by Rick Kern/WireImage
Pussy Riot Announce Their First U.S. Tour
Pussy Riot will finally come to the United States for their first "live music performance art" tour, according to Pitchfork. The Russian feminist collective features artists Nadya Tolokonnikova, Maria Alyokhina, and Yekaterina Samutsevich. They'll kick off the U.S. leg of the North American tour in Chicago on March 6.
The group's last release was 2016's xxxi EP, which included the songs "Make America Great Again," "Straight Outta Vagina," and "Organs." Most recently, Pussy Riot released the single "Police State," along with a dystopian video starring Chloë Sevigny.
Pussy Riot, which gained notoriety in 2012 after being arrested for protesting Vladimir Putin, made the announcement in an Instagram post on Wednesday. They're expected to perform in Portland, Seattle, Los Angeles, and Boston among other cities, and they'll be adding more dates to the tour as they go. 
It's hard to know what to expect from a tour like this. Pussy Riot has been known to do everything from full-on political demonstrations to immersive theater projects. This is definitely a tour you don't want to miss. 
You can check out their full itinerary here.