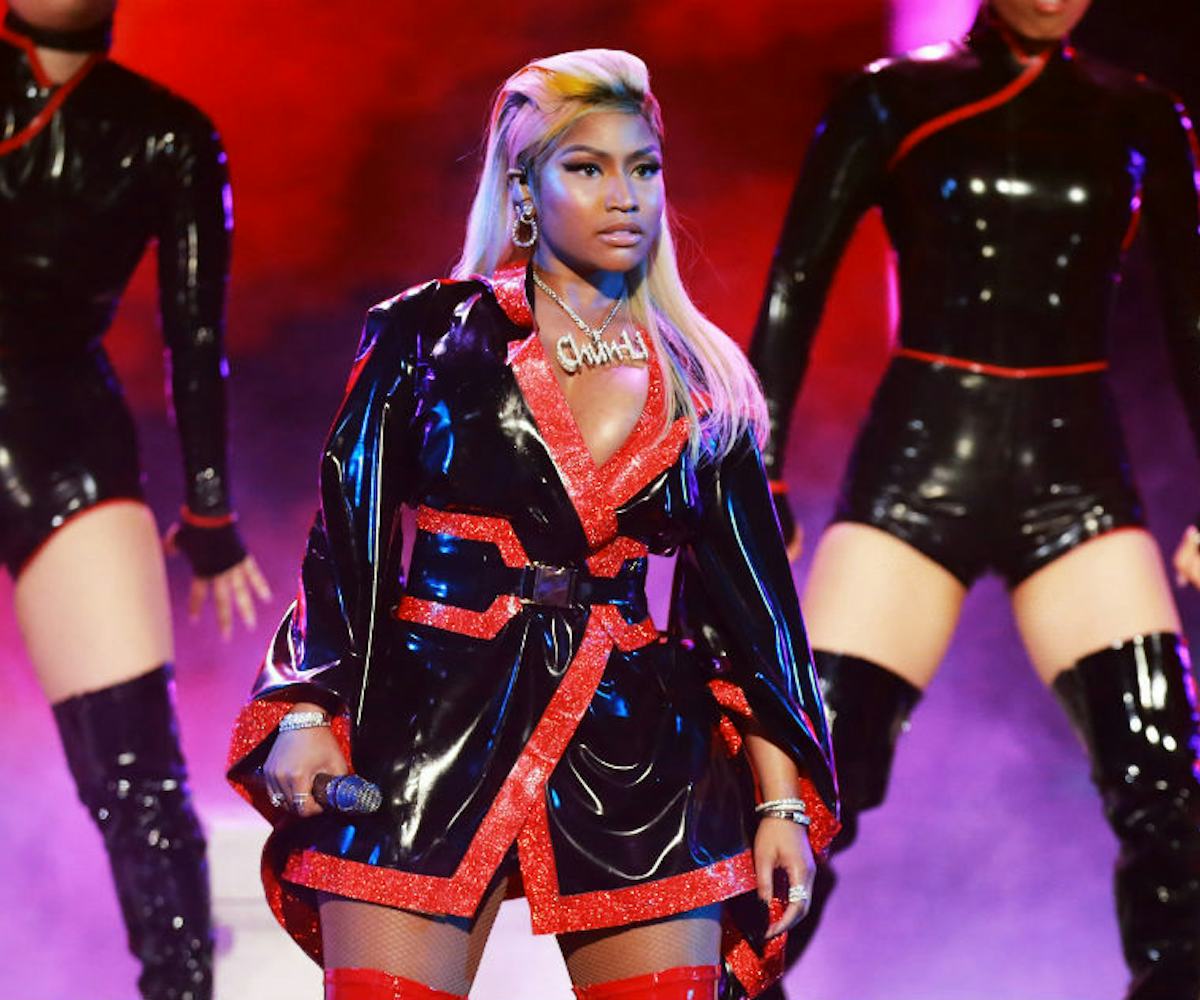 Photo by Leon Bennett/Getty Images.
Migos' Quavo Made A Song About His Alleged Relationship With Nicki Minaj
Migos' Quavo just put out a solo album titled Quavo Huncho, and one of the tracks seems to allude to a relationship he had with Nicki Minaj.
"Call up queen (Nicki)/ The queen can't flex on a young bull (Flex)," Quavo raps on "Huncho Dreams." "Made her scream (Scream)/ Chanel, I bought her two of 'em." He goes on to add: "But I sniped you ass, No Fefe I skeet skeet on your faces," apparently referring to Minaj's track "Fefe" with 6ix9ine. Later on in the song, he raps: "Nicki (Nicki), do you love me? (Please)/ Why you crying? (Why?)/ She don't wanna be a queen unless she got me (Queen)." The chorus also includes Quavo telling "Nicki" to "bounce that ass" and "shake it like Iggy." 
The song is apparently a response to Minaj's track "Barbie Dreams," where she alludes to being romantically involved with a number of artists including Quavo. On it, she raps: "Somebody go and make sure Karrueche okay though/ I heard she think I'm tryna' give the coochie to Quavo." There were reports that Karrueche Tran and Quavo were dating last year. 
To make matters even more dramatic, according to Complex, Quavo also had a Minaj impersonator at his listening party. The hired actress apparently performed a skit meant to mock a video of Minaj freaking out over being gifted a Chanel bag. You can watch a side-by-side of both, below.
Minaj has yet to respond to the track or the impersonator.