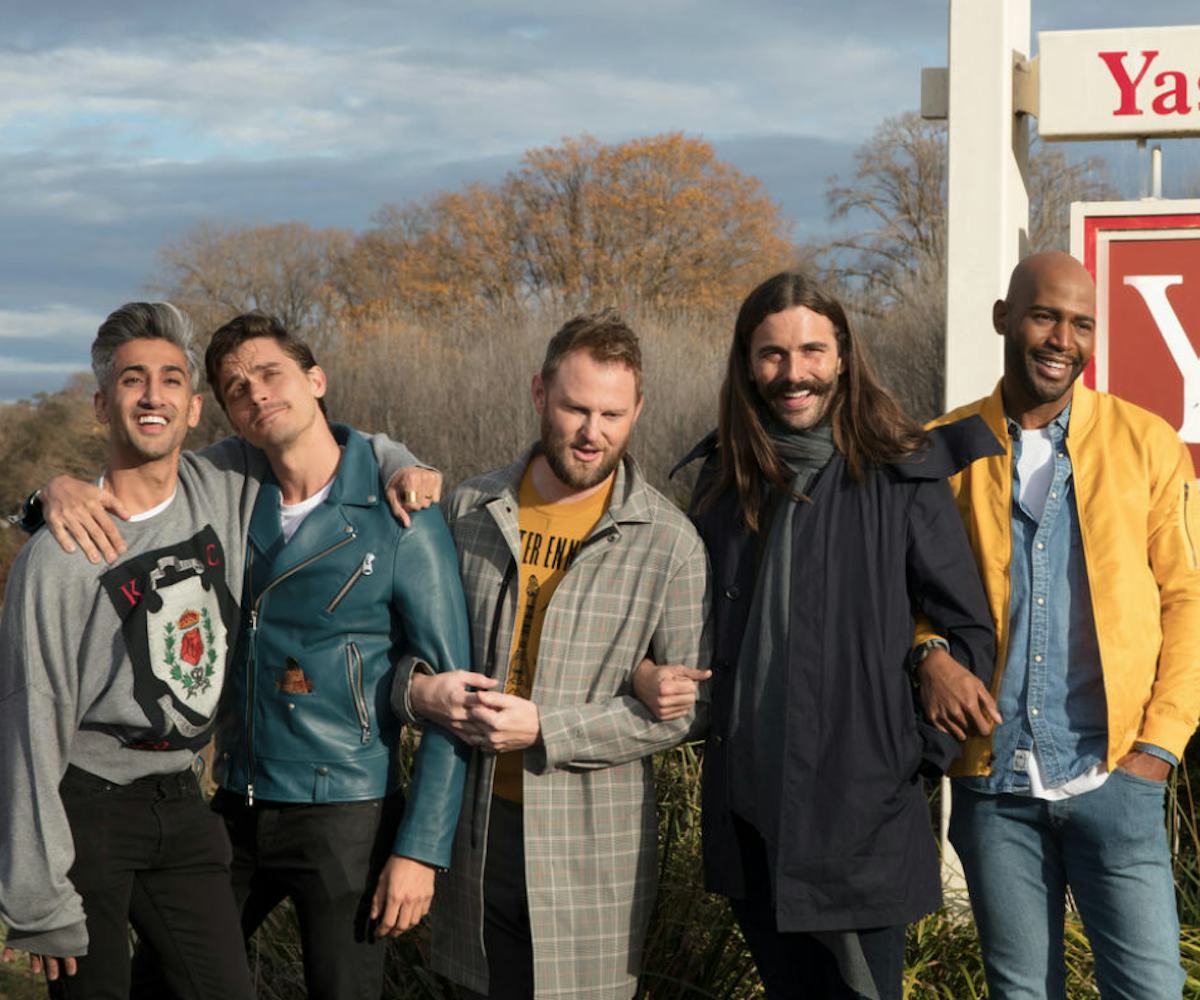 Photo via Netflix
Netflix Released A Bonus 'Queer Eye' Episode Set In Yass, Australia
If you're anything like us, you've already binge-watched the new season of Queer Eye last weekend, which means you're probably feeling the withdrawal effects bad.
It looks like Netflix anticipated this happening and, as such, released a bonus mini episode last night. It shows the making over of a very sweet hero named George, a hardworking rancher in his 50s from a little town called Yass, Australia. And yass henny, that really is the name of the town.
During this episode, the guys split up, with Tan, Jonathan, and Karamo going off with George. But what about Antoni and Bobby? Well, turns out, the Fab 5 have also been tasked with the job of completely redoing a local pub that the townspeople hope will become a community hub. Renovation, menu revamp, et al. 
Watch the entire episode below.