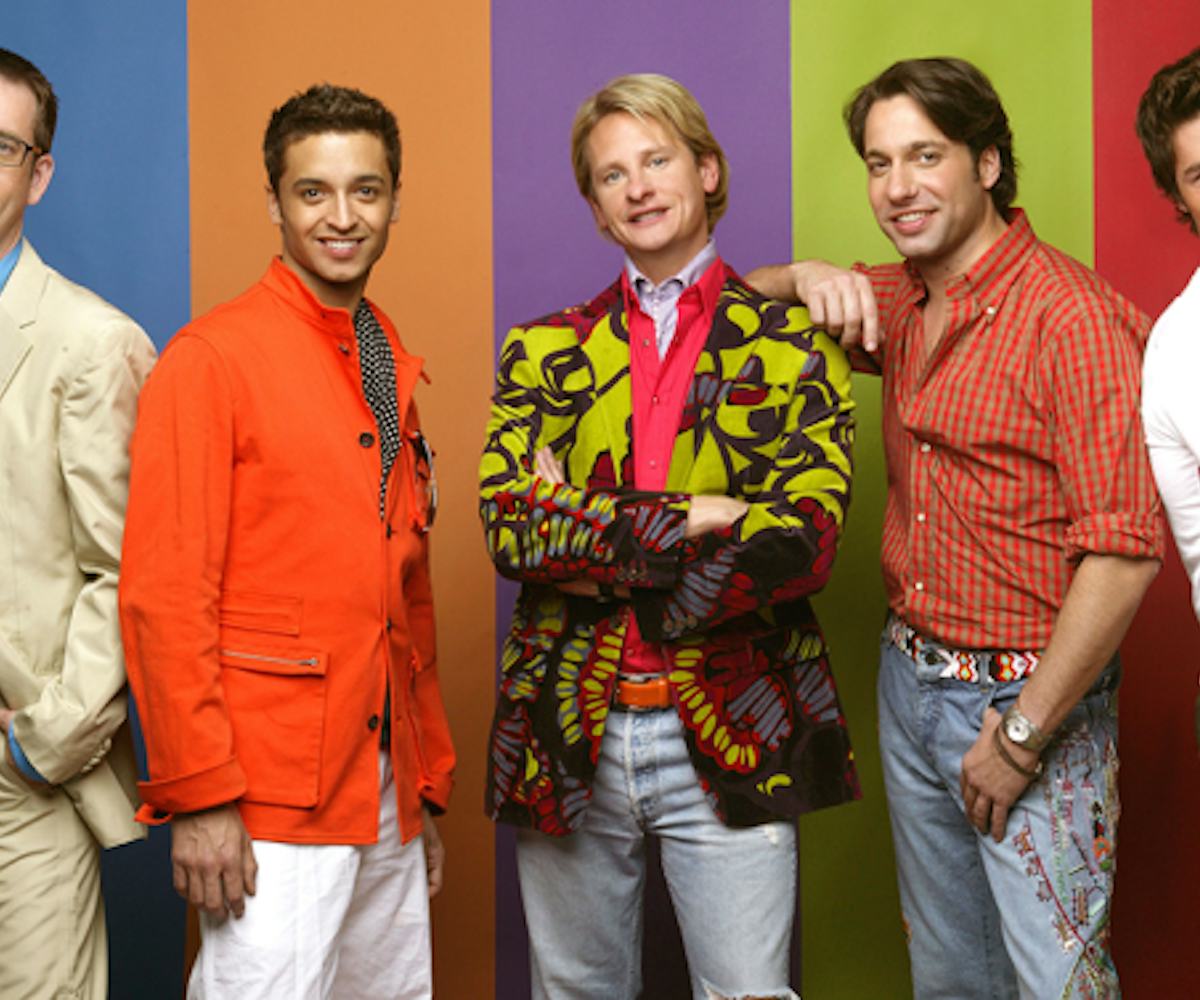 Photo courtesy of Bravo
Netflix is Rebooting 'Queer Eye For The Straight Guy'
Netflix's latest reboot has a very bold mission. According to Entertainment Weekly, the streaming giant is reviving the hit makeover show Queer Eye for the Straight Guy, which saw five savvy lifestyle gurus give makeovers to straight men who just didn't have a clue. The new iteration will have a similar goal in mind with a bit of a timely twist. The new "fab five" will travel to red states across the country to impart their cosmopolitan wisdom on men who live outside of the original show's New York bubble.
"In a time when America stands divided and the future seems uncertain, a team of five brave men will try to bring us closer together with laughter, heart, and just the right amount of moisturizer," reads a statement from the producers. 
The show's original stars, which included Carson Kressley, Ted Allen, Kyan Douglas, Thom Filicia, and Jai Rodriguez, are all expected to be recast. 
Queer Eye For The Straight Guy was an instant hit when it premiered in 2003 and was praised for the way it helped change the way gay people were represented on television. "Queer Eye impacted LGBT representation on TV in that it was the strongest, if not the first, representation of LGBT people bringing their special talents to the table and making a positive impact in straight people's lives," said Marc Leonard, an executive at Logo TV which airs RuPaul's Drag Race. "We saw these strong, colorful personalities embraced for their unique abilities. This is a markedly different take compared to most prior representations of gays on TV that featured LGBT people living solely in isolated gay worlds."
While no premiere date has been set, Netflix has ordered an eight-episode season, so it won't be long before we can finally watch the fab five "turn the Red States pink — one makeover at a time."