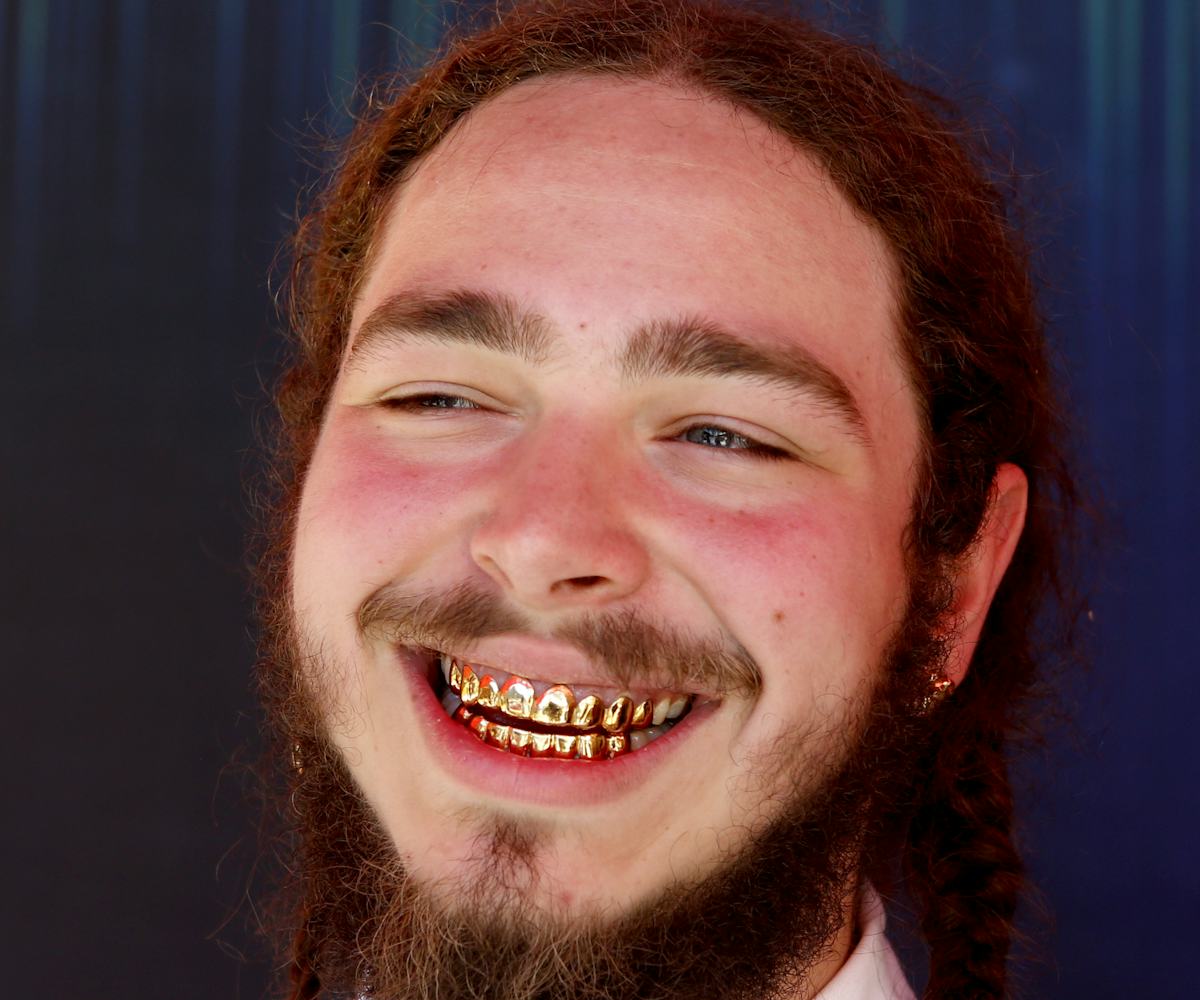 Photo By Randy Shropshire/Getty Images For Universal Music.
The Internet Wants 'Queer Eye' To Make Over Post Malone
Today in dream crossovers, the internet is obsessed with a potential Queer Eye episode in which the guys makeover rapper Post Malone. 
In a now-deleted post, a Twitter user retweeted culture expert Karamo Brown's announcement that the Fab 5 had begun filming Season 3 and wrote, "First episode better be with post malone." However, Brown appeared to be genuinely confused.
"Lol why does everyone want @PostMalone to be on the show," Brown responded. "Did he request it?" 
That @ seemed to catch the attention of Post Malone, who laid things out for Brown.
"No they just think I'm ugly and smell lol," Post wrote, referencing the internet's running joke about him. However, he left things on a positive note, adding, "Love the show tho guys, keep crushing it." 
See the interaction, captured below.