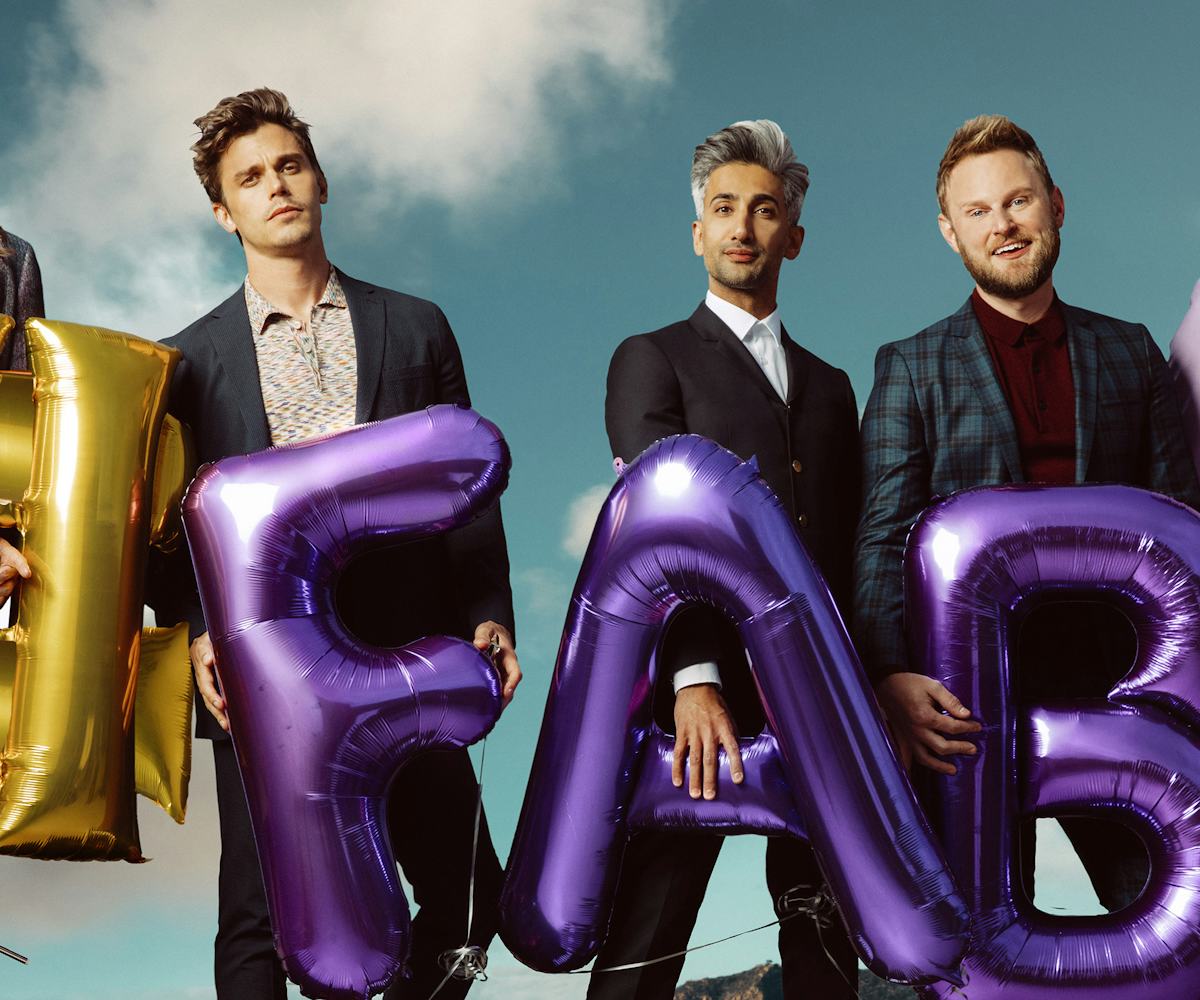 Photo Via Netflix.
The Fab 5 Are Moving To The Midwest For Season 3
The boys are officially back! Netflix has just announced that it has started production on Season 3 of Queer Eye, and we just can't help but scream, "Yaaasss!"
Yesterday, the streaming giant confirmed that the Emmy-nominated make-better show is officially coming back for round three. And while there will be another eight episodes of Antoni, Jonathan, Karamo, Tan, and Bobby, Netflix is switching it up a little this season. That's right, Queer Eye is moving to the Midwest—Kansas City, Missouri, exactly—to continue spreading the gospel of peas and satin bombers across America. Expect plenty of tears, impromptu runway shows, and, of course, love!
Unfortunately, you'll probably have to wait a little longer this time around. Though the Fab 5 apparently starts filming next week, the actual season won't debut until 2019. But hey, at least that means we have plenty of time to perfect our margaritas?