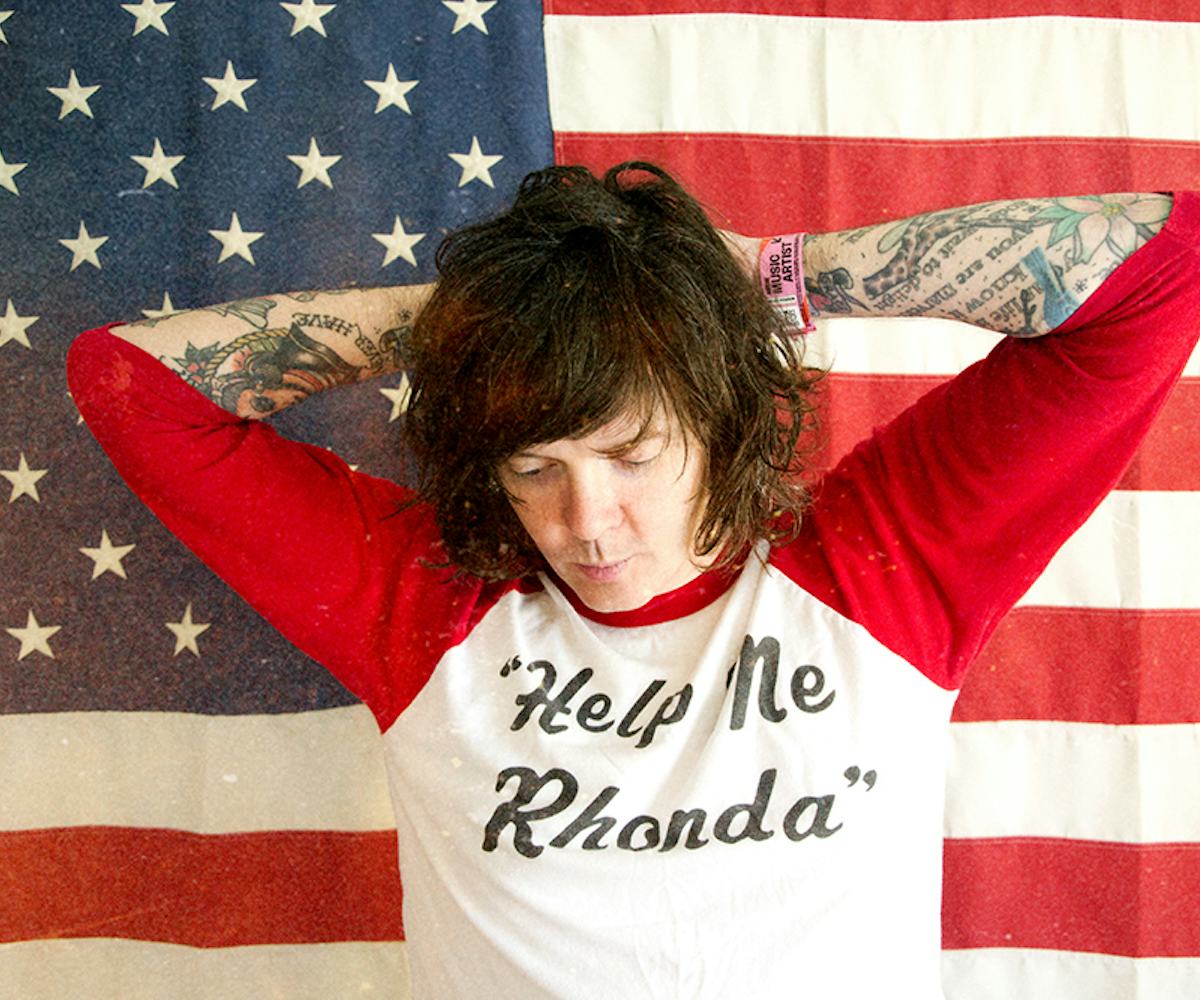 Photo by Charlie Lowe
Quiet Slang Takes Us To A Place Where "The Gutter Bangs Into The Stars"
TFW Beach Slang takes it down a notch (or three)
Beach Slang have fashioned themselves a career based on raucous performances and lots and lots of noise. They're loud and unabashedly so. They are what gives festivals like SXSW a feeling of vitality. This year, though, Beach Slang dropped in with just its frontman, James Alex.
Working under the moniker of Quiet Slang, Alex brought the magic of Beach Slang's Tiny Desk concert for NPR to Austin, through stripped-back performances and an ease foreign to fans of Beach Slang. It's a radical thing to do, but artists work in mysterious, unexpected ways. Here, Alex takes us into his world, one that's loud but swiftly beginning to embrace the silence between songs.
Everything Matters But No One Is Listening drops May 18 via Polyvinyl Record Co.
Airport to Uber to... hotel bed.
Five minutes of calm before the SXSW storm.
I like when the gutter bangs into the stars. There's an absurd balance to it. Velvet trash or something. I suppose this is some small slice of that.
Since the beginning of Beach Slang, I've chased the dumbness of drinking booze with no hands. I'm oddly growing into it.
A Bruce Springsteen pose and a Brian Wilson tee—we are the company we keep, you know?
When I left for SXSW, my son Oliver told me, "More loud, please, Dad." Cross my heart, my man.
I end a lot of days just like this. At SXSW, it's all of them. Booze, exhaustion, and bliss—I am lucky.
I could tell you all about how we were aiming for Ralph Eugene Meatyard and spiritual surrealism but, really, I just wanted to jump on a hotel bed.
Charlie hung this on an empty wall with a single nail, and I thought two things: (1) This looks like art and (2) The thing looks so much braver without me in it.
My favorite rock and roll photos are vulnerable and laughable, candid and human. What matters is in the scratches. Nothing is perfect. And nothing deserves to be.
Debuting a new band is a nervous choker. After the Quiet Slang show at St. David's, diving into nonsense felt right. We looked for the three most ridiculous things in the room—a knit hat, a kimono, and a large cheese pizza. I don't know. The rules seem to apply less at SXSW. Dare to be stupid, right?
I never try to look all that good, but I always want to look my best.
Every SXSW shoves me into eating at Arlo's and drinking at Cheer Up Charlie's. You are my favorite magnets.
Leading up to the Pandora show, I was glued to the Quiet Slang record, curious and concerned about my noisier chops. The night before, I dusted off the loud stuff. And it felt good to scream again.