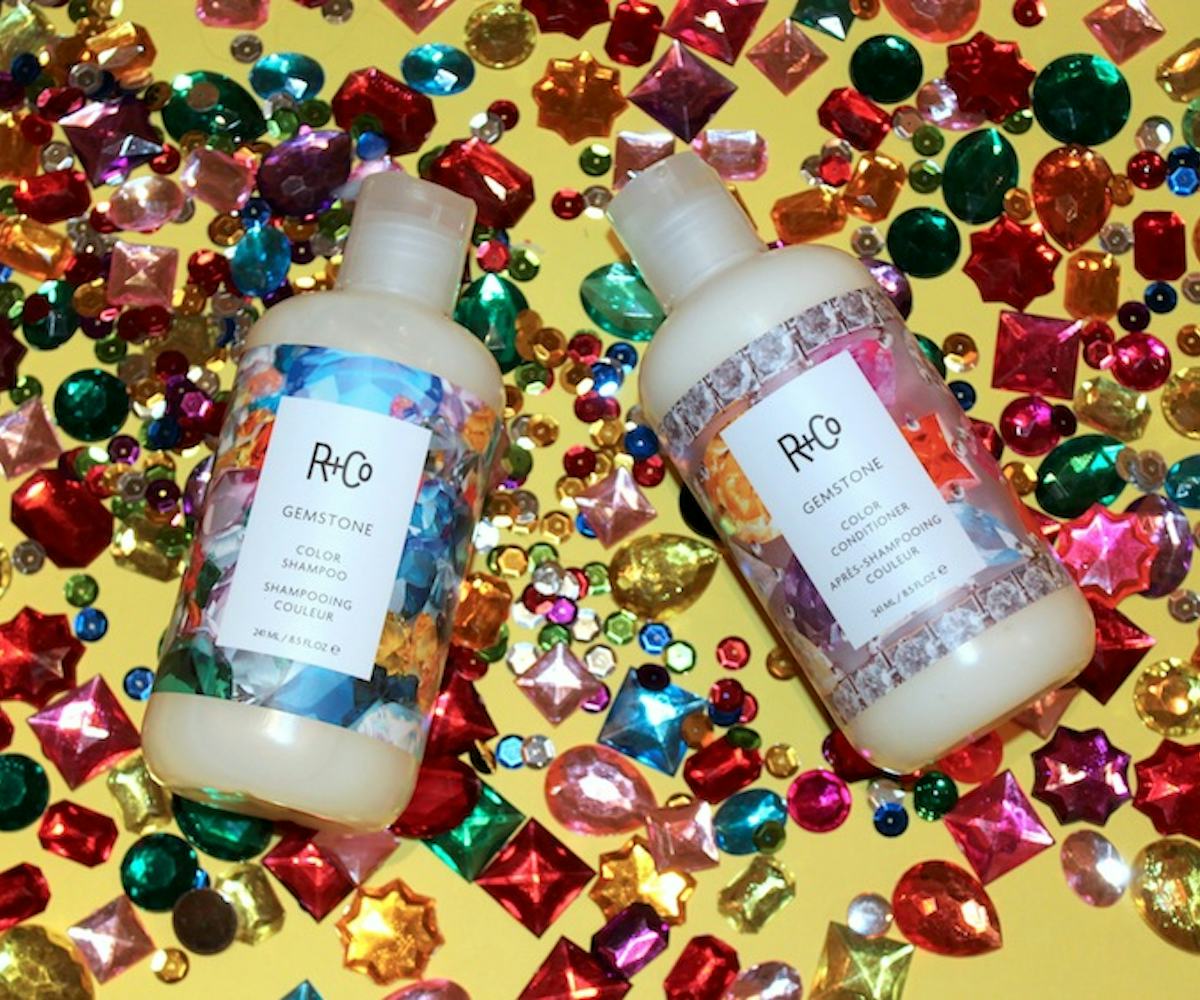 photos by jade taylor
rough gem
the most lavish shampoo + conditioner we've ever seen.
Unless you've been living under a rock for the past year, chances are you've heard "Royals" by Lorde well over a zillion times. So I couldn't really help but belt out "And we'll never be rooooyaalllsss" when I first laid eyes on the Gemstone Shampoo and Conditioner set by R+Co.--because I mean, hello, check out that packaging. But before I go into how much I love these luxury, vegan, cruelty-, paraben-, and sulfate-free hair care products, I have to quickly shout out a few other game-changing R+Co. products, that just so happen to have insanely creative packaging as well: Mannequin, Outer Space, Jackpot, and Death Valley. (Click those suckas, now.)
Back to the gems: Formulated with yummy things like Hibiscus, Pea, Rice, and Golden Root Extracts, the shampoo and conditioner duo help preserve and prolong the life of your colored hair (blondes, brunettes, redheads--whoever). And at $24 (shampoo) and $25 (conditioner), it's the cheapest solution to making your Bushwick bathroom seem somewhat more grandiose.
R+Co. Gemstone Color Shampoo, $24