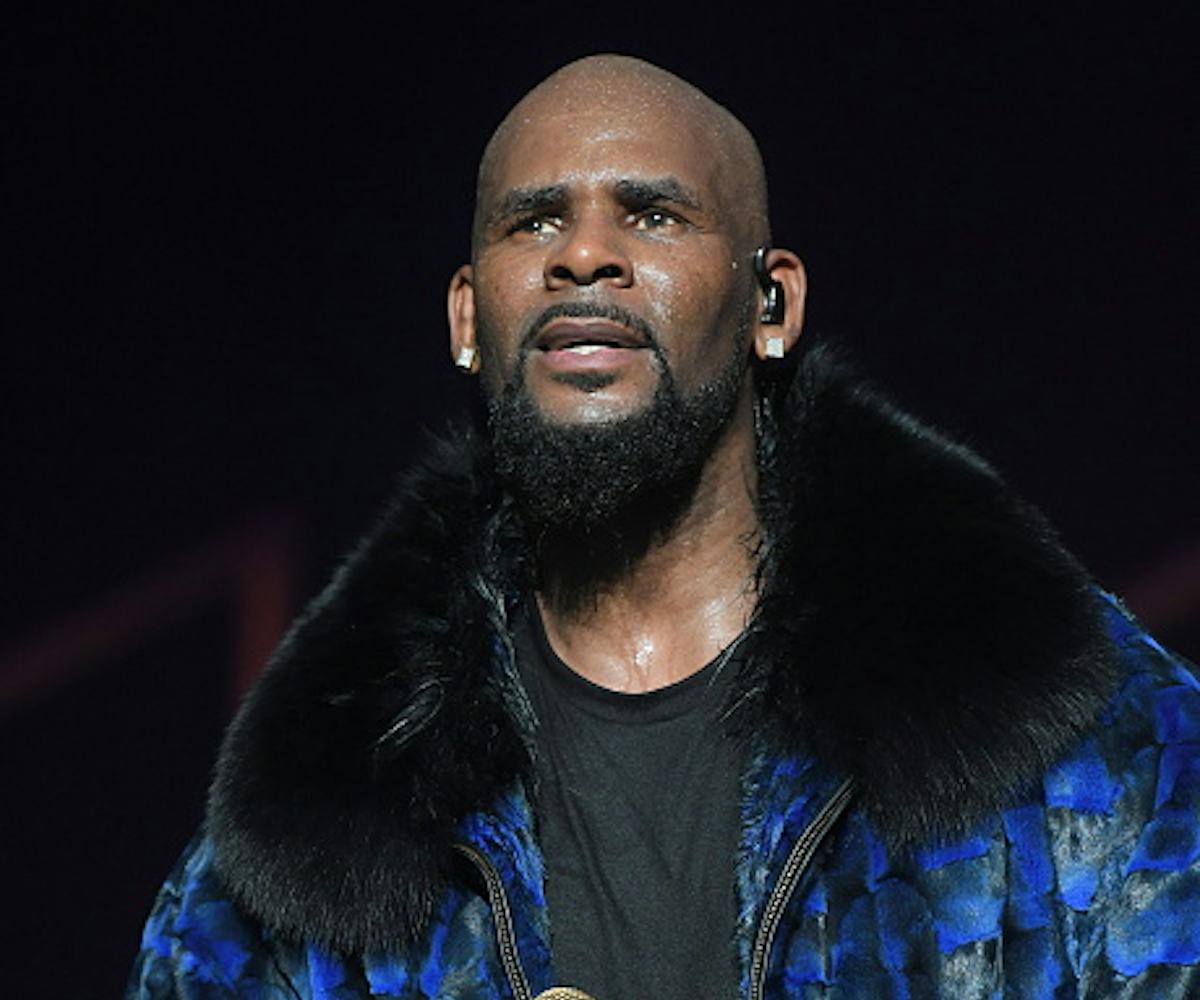 Photo by Prince Williams/WireImage
R. Kelly Denies He's Running An Abusive Cult
And one of his alleged victims speaks out
Yesterday, BuzzFeed published an extensive and disturbing report detailing allegations that R. Kelly is holding women captive in an abusive sex-like cult. Later in the day, the R&B singer released a statement through his attorney, Linda Mensch, denying these claims.
"Mr. Robert Kelly is both alarmed and disturbed by the recent revelations attributed to him," Mensch wrote. "Mr. Kelly unequivocally denies such accusations and will work diligently and forcibly to pursue his accusers and clear his name."
In BuzzFeed's exposé, reporter Jim DeRogatis interviewed parents of some of the women whom R. Kelly is reportedly holding against their will. Several sources, including three of R. Kelly's former employees, confirmed that he is, in fact, housing six women in Atlanta and Chicago and that he dictates all aspects of their lives, from what they eat to how they dress. They also "engage in sexual encounters that he records." 
Mensch was quoted in BuzzFeed's report and questioned the timing of the allegations. "We can only wonder why folks would persist in defaming a great artist who loves his fans, works 24/7, and takes care of all of the people in his life," she wrote. "He works hard to become the best person and artist he can be. It is interesting that stories and tales debunked many years ago turn up when his goal is to stop the violence; put down the guns; and embrace peace and love. I suppose that is the price of fame. Like all of us, Mr. Kelly deserves a personal life. Please respect that."
According to TMZ, authorities in Chicago and Atlanta conducted a welfare check at the request of one of the women's parents, but no charges were filed. The woman in question told the police "she did not want to be bothered with her parents because her father was threatening people."
Another woman that's allegedly being held against her will, Jocelyn Savage, explained in a video to TMZ that she wasn't "being brainwashed or anything like that." In a video conversation with the outlet, 21-year-old Savage said, "I am in a happy place in my life. I just want everybody to know, my parents and everybody in the world, that I am totally fine. I'm happy where I'm at, and everything is okay with me… I've never been held hostage or anything of that nature."
While she insisted she was "fine," she refused to say where she is currently living, and when asked if she had other roommates and if she was free to leave, a person's shadow can be seen signaling to her not to speak. "No, I won't speak on that as well," she says. 
You can watch her full interview below.