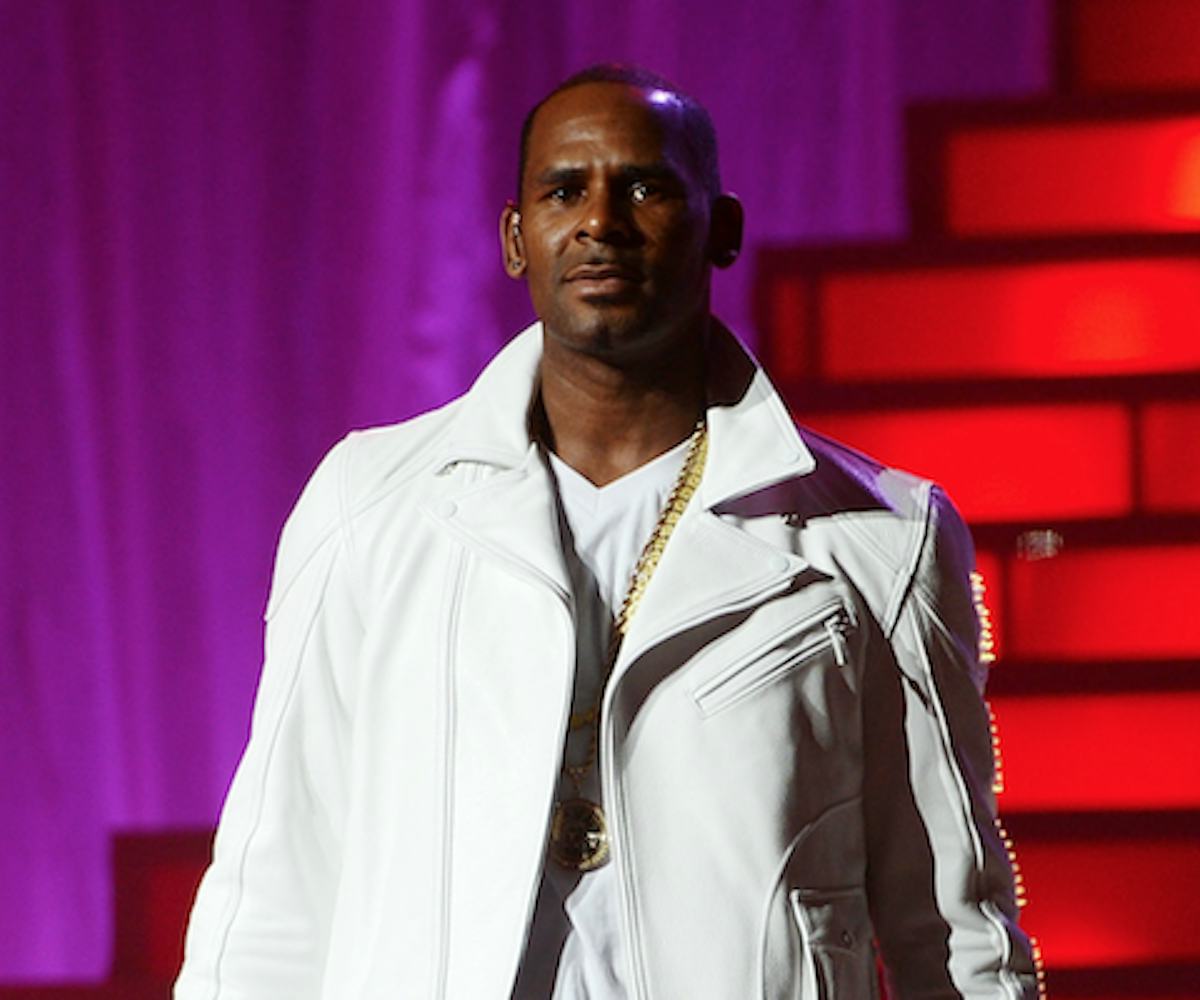 photo by Jason Kempin/getty images
R. Kelly's Ex Says He "Trained" A Teenager To Be His Sex Slave
New details are coming to light in a new BBC documentary
R. Kelly has now been accused of sexually abusing a girl since she was 14 years old. The claim was made by the alleged predator's former girlfriend, Kitti Jones, in a new BBC Three documentary, R Kelly: Sex, Girls and Videotapes, which explores the accusations against the singer, including claims that he is running a sex cult. Kelly has previously denied these claims.
The Guardian reports that Jones and Kelly dated for two years starting in 2011, and says she was "groomed by him, and forced to have sex with him and others at least 10 times in a sex dungeon." 
"I was introduced to one of the girls, that he told me he 'trained' since she was 14, those were his words," said Jones. "I saw that she was dressed like me, that she was saying the things I'd say and her mannerisms were like mine. That's when it clicked in my head that he had been grooming me to become one of his pets. He calls them his pets." She also added that Kelly made the unidentified person, whose age was unclear at the time of this particular incident, "crawl on the floor towards me and perform oral sex on me." "He said, 'This is my fucking pet, I trained her. She's going to teach you how to be with me.'" 
Jones has previously spoken out against Kelly. In an interview with Rolling Stone last October, Jones alleged that Kelly was volatile, and often hit her and left her without access to her phone or food for extended periods of time. "You just become numb to what's happening," she told the publication. "It's so traumatic the things that he makes you do to other people and to him." She was also one of three women who originally spoke out in the BuzzFeed expose detailing the first wave of sex cult allegations.
The documentary also features statements from Kelly's former manager, Rocky Bivens, who said he was at the rumored secret wedding the singer had with R&B star Aaliyah, who was reportedly 15 at the time of their marriage. 
Kelly and his representatives have provided no comment for The Guardian or BBC in light of the new claims. If you're based in the U.K., you can view the documentary, here.