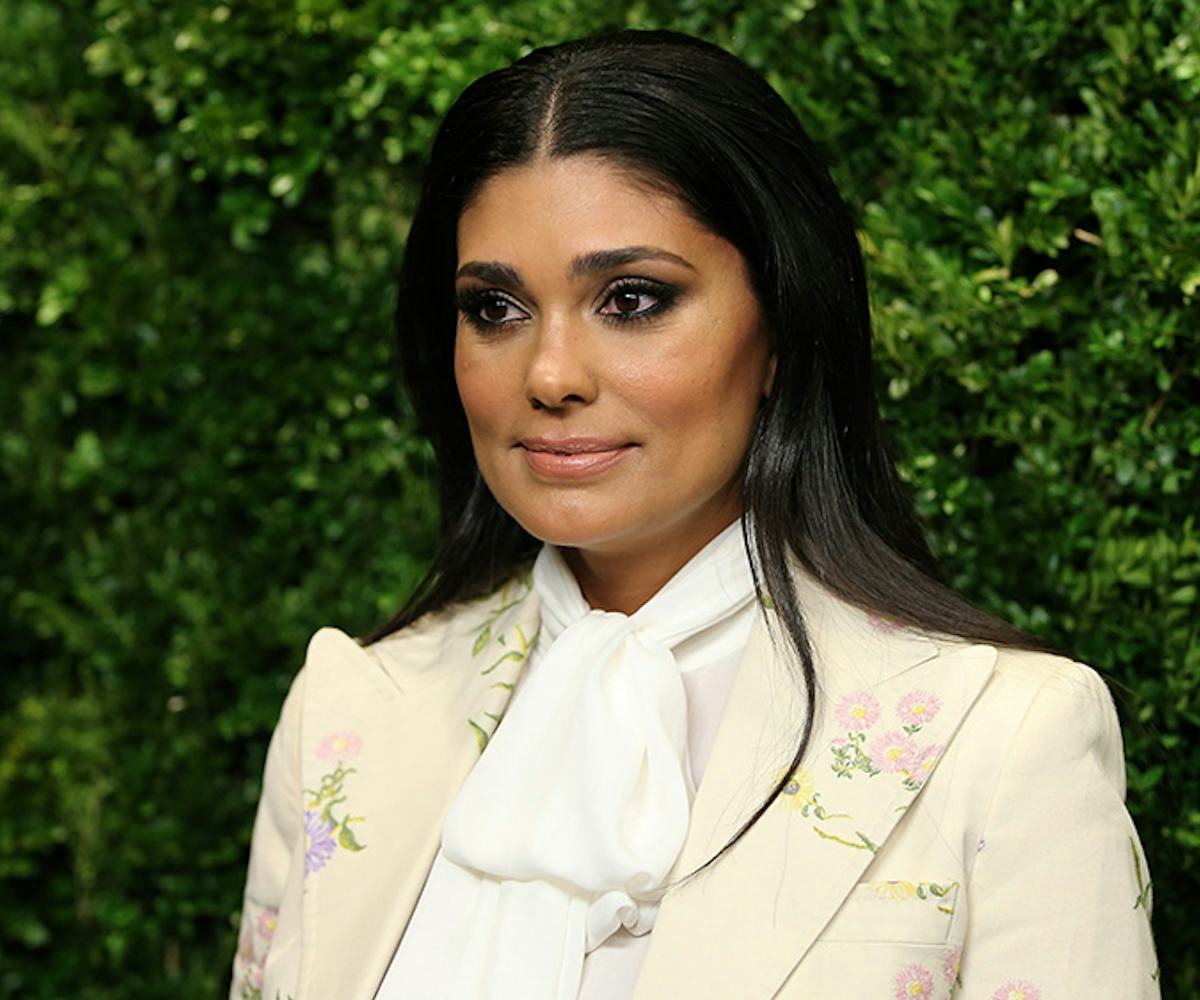 Image via Neilson Barnard / Getty Images
The Internet Is Convinced Rachel Roy Is "Becky With The Good Hair"
While the entirety of Beyoncé's visual album Lemonade is a masterpiece in itself, there was one particular line early on that set the Internet ablaze with questions. At the very end of "Sorry"—the anti-fuccboi anthem that was accompanied with some killer dance moves by Serena Williams—Bey concludes the track: "He better call Becky with the good hair."
While there is no confirmed information about just how biographical Bey's new album is (some say that the emphasis on cheating and relationship strife could be about her mother's marriage), just a few hours after the premiere of the album, a potential Becky came out of the woodwork, suggestively outing herself on Instagram. Fashion designer Rachel Roy captioned a photo: "Good hair, don't care, but we will take good lighting, for selfies, or self truths, always." Excessive comma use aside, Roy's Instagram made an obvious gesture towards Beyoncé's song, leading to an online attack of Roy's internet presence, leading the fashion designer to speak out about "bullying" on Twitter. She also deleted the Instagram and made her account private.
While the truth of the matter is still unclear, there are enough connections that make the identity of "Becky" plausible. Roy is the ex-wife of Jay Z's former business partner, Damon Dash. Plus, there were rumors of her closer-than-comfortable relationship with Jay Z back in 2014, when the infamous elevator incident took place. "Solange was defending Beyoncé in the elevator because Solange finds Jay's friendship with Rachel to be WAY too close for comfort and it makes Solange very uncomfortable," a source had told Hollywood Life at the time.
From the ending of Lemonade it seems like Jay and Bey have reconciled, but the potential outing of Becky is sure to keep the drama flowing, and the questions coming. For instance, why is the Internet confusing Rachel Roy and Rachel Ray? Will people realize that Rachel Roy doesn't make meals in 30 minutes? Will Beyoncé stans ever stop flooding Rachel Ray's delicious photos of food with lemon emojis?
Whatever the truth may be, the Internet is now rife with plenty of lemons and bees to go around. The Beyhive does not rest.