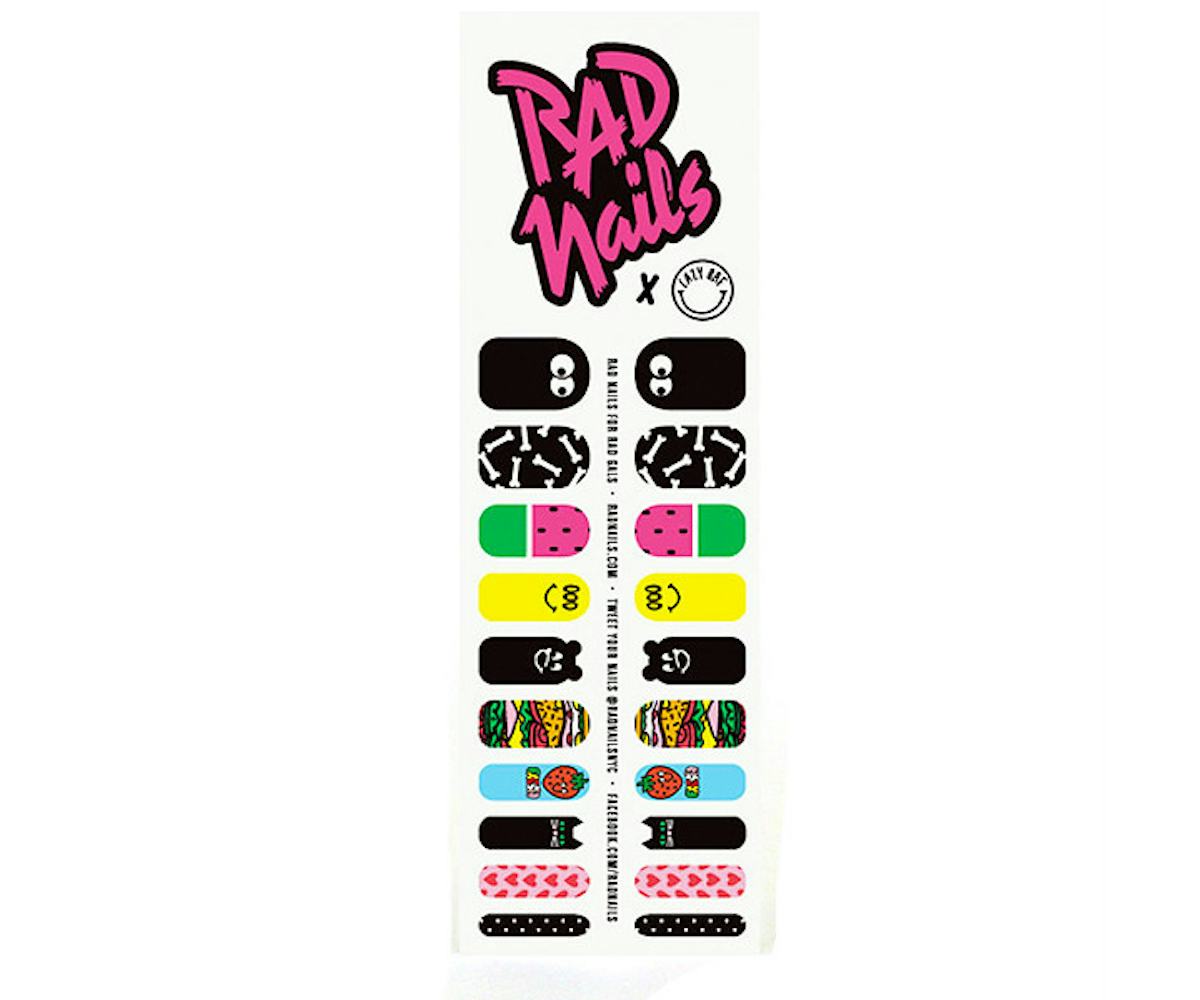 editor's pick: rad nails x lazy oaf
fact: there is nothing cooler than these nail wraps.
I'm so excited that we're welcoming Rad Nails to the NYLON Shop! As their name states, they're totally rad--but even better? Their nail collab with Lazy Oaf! Bones, cats, hearts, and smiley faces decked out on my digits? Sign me up.