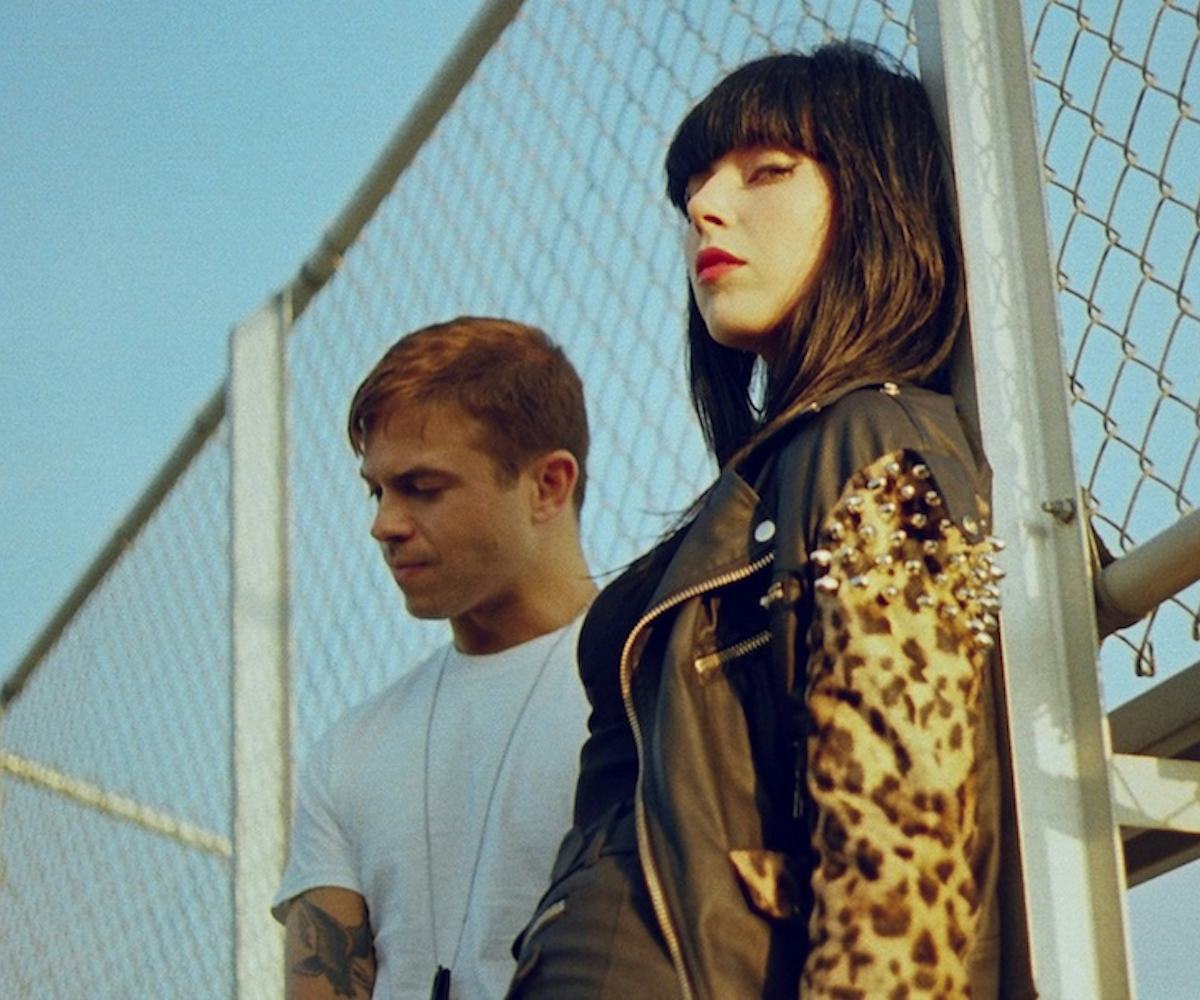 first look: rad nails x sleigh bells
high five for alexis krauss' new nail art collab!
When we last checked in with Sleigh Bells frontwoman Alexis Krauss, she was showing off her killer manicure in the pages of our October issue. And now that we've finally nailed (sorry) the singer's look, she's returned with even more nail art news--a brand new collaboration. Krauss and her nail artist Ria Lopez have teamed up with Rad Nails on a set of custom wraps inspired by the Bitter Rivals album cover. Stamped with skulls, stripes, and zig zags, the partnership is a total match made in beauty heaven, and we've got the exclusive scoop from Krauss herself. 
According to the musician, the project was a natural fusion of business and pleasure. "I had loved what [Rad Nails founder] Chrissy was doing, and one day I was brainstorming with Ria about how we could incorporate band merch that was also really friendly to women," she explained.  "I think merchandise tends to be a very male-dominated world, and a lot of girls come to our shows. I wanted to do something for them that's different than a T-shirt or a tank." 
Krauss first showed off the wraps in the fall during a band performance on Jimmy Kimmell, but starting today they're available to buy for everyone--even if you can't wait til the next Sleigh Bells show in your town (although they'll be at the merch table there, too). And since Krauss has been sporting them nonstop all fall, she has some words of advice: "Nail art takes practice and you have to take the time and be patient," she explained. "That's what I'm trying to do. But luckily, Rad Nails makes it easy for everyone who's traveling like me, or doesn't have a Ria to do it for you!" 
Get an exclusive first look at Rad Nails x Sleigh Bells below, and pick them up here now!