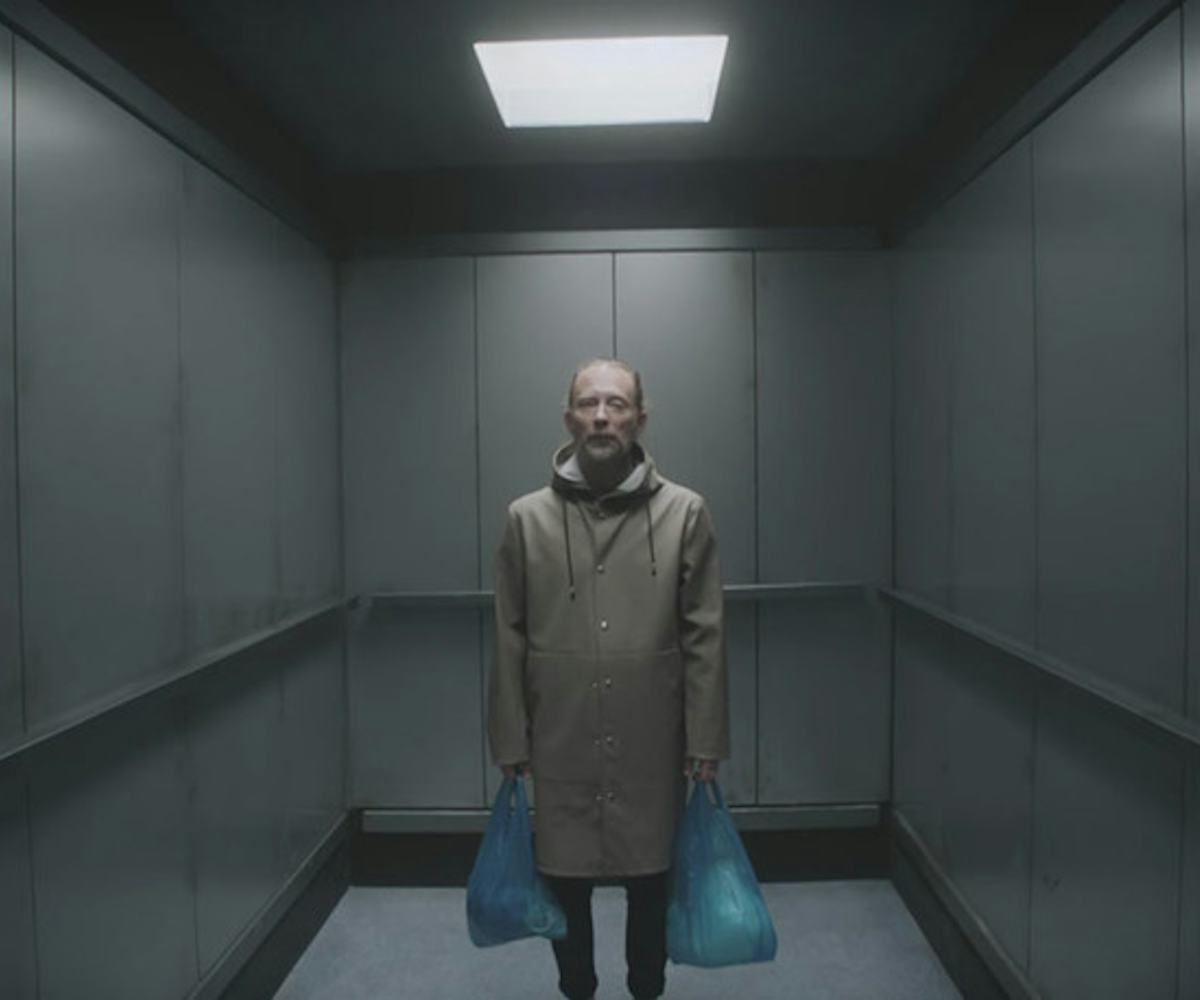 Image via YouTube/Radiohead
Watch Radiohead's Sad And Surreal "Lift" Video
Radiohead's "Lift" never made it on the band's 1997 album OK Computer. Fans fell in love with the song at concerts, according to Vulture, and the group grew suspicious of its popularity. Not wanting it to take over their record, they left it off. 
Two decades later, and the song will now be featured on the 20th-anniversary edition of OK Computer. Today, the band released a sad and trippy music video for the track. 
Thom Yorke, looking forlorn in a tan raincoat and with a man bun, rides an elevator in his apartment building. While exiting, a girl hits every button, forcing Yorke to visit each uniquely bizarre floor on his way down. He stands there and quietly observes the people getting on and off the "lift," as they're called in Britain, looking more and more depressed. 
The latest version of "Lift" is a lot slower and less upbeat than the original. "This is the place," the song plays as Yorke stands motionless in the video. "Sit down, you're safe now/ You've been stuck in a lift/ We've been trying to reach you, Thom/ This is the place/ It won't hurt ever again."
Watch the surreal video, below.