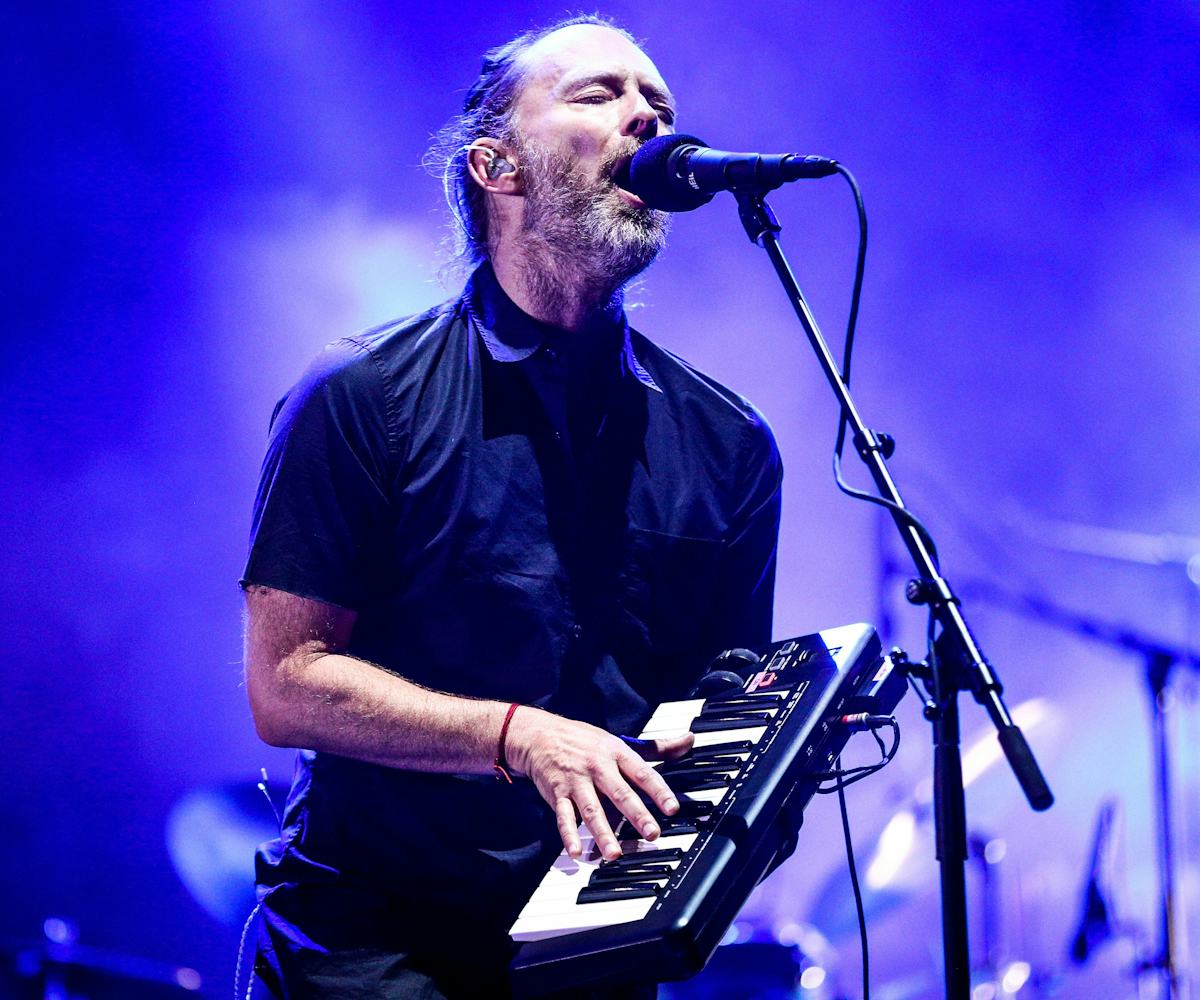 Photo by Rich Fury
Here's An Old But New Radiohead Song To Take You Into The Weekend
"I Promise" was recorded in 1996
A band like Radiohead likely has troves of unreleased tracks just waiting to bless the world with their sonic greatness. Today, the band has released one such song, the hopeful ballad "I Promise." The track, which was recorded in 1996, is being released as part of OKNOTOK, the box set celebrating the 20th anniversary of the band's seminal album, OK Computer. Previously unreleased tracks, "Lift" and "Man of War," will also be on there. The track itself is devoid of the electronic tinkering that made OK Computer memorable and signaled a new creative direction for the band. Instead, it relies on acoustic guitars, strings, faint percussion, and Thom Yorke's unmistakable falsetto to create something that ultimately soars. 
Bootlegged clips of the song, mostly recorded by fans during live shows, have been around the internet for a while, but this remastered version marks the original recording. It almost didn't happen. In an interview with BBC Radio 6 host Steve Lamacq, Yorke said he was particularly pleased to discover "I Promise," because he was convinced the song had been lost. You can listen to the track below.
And in related news, Yorke, like many other notable names, went on social media to share what he thought of Donald Trump pulling out of the Paris Climate Accord. He did not mince words.